Poool is a young company created in Bordeaux by 4 friends a year ago, without any experience in the publishing industry, but each one was a news fan. And as usual, the idea of ​​creating this company started from a frustration from the user side.
In recent years, publishers have set up "paywalls" and block, in a rather cold and impersonal way, all or part of their contents on their websites (see our article "state of paywalls in USA"). Main goal: diversify revenues and develop digital subscriptions.
On the user side, this experience, which we all know, is quite frustrating and a big part of readers leave the site. The binary option "subscribe or leave" doesn't really work. The paywall is now an area of ​​frustration where it should be an area to engage the readers.
After the first few months of working with our customers, our intuitions were confirmed.
More than 60% of readers leave the site in front of a blocked content, which impacts all the business model of the media. The transition from free to paid is often too "hard" and looks like this: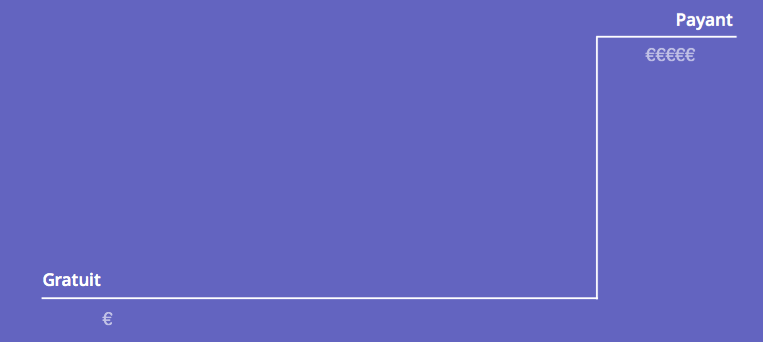 … whilst the experience should look like this: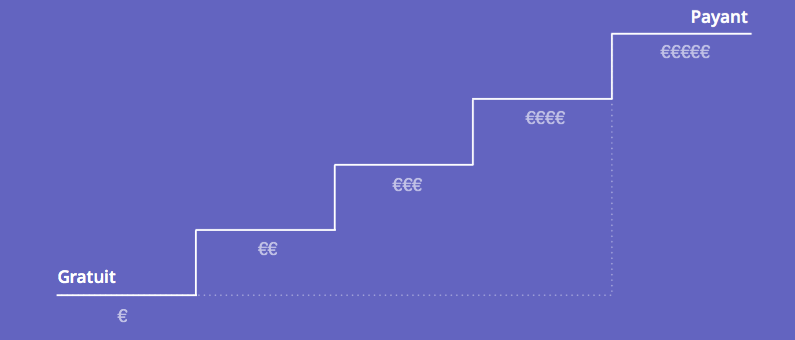 All readers are different and media needs to address their users in a precise and progressive manner. This is why publishers are heavily investing in reader knowledge and are equipping themselves with data tools such as DMPs, very technical tools not too often used by marketing teams because they are complex, and especially they do not allow to simply activate scenarios on the front side (except for advertising).
In the end, we find ourselves with a consumption of news that accelerates, but readers who do not engage, and publishers who have difficulties monetizing their audience.
And that's why we created Poool: how to offer personalized journeys to each reader to maximize the engagement and the value created for the publisher?
Consumer experience platform as a service
One of the biggest pains for marketing teams is that they have many ideas and questions regarding their business model, but no tool to simply use their data and optimize one of the most strategic points: their paywall (all kinds, from freemium to metered or hard ones).
Poool is a consumer experience platform that offers tailored and sustainable compensation choices between publishers and their readers. By creating a custom journey for every reader, publishers will be able to create long term relationships and revenue from their readers. We really believe that quality information should be accessible to everyone and fairly remunerated.
We launched the first version of our product in november 2016 and thanks to our first clients' feedbacks (many thanks to Sud Ouest, Courrier International, Challenges, L'avenir, La Provence and the others :)), we are now launching the "new Poool" which gives publishers more tools to engage and monetize their audience individually.
"Ok ok, sounds interesting… But in what way is the "new Poool"doing more, exactly ?"
Let's keep it short:
1 — Publishers want to use data to engage readers individually. That's why we added pre-created segments in our dashboard (fly-by readers, occasional readers, regular readers and fans). Publishers can also use their own data…
–> You can check it on the "A/B testing" video below.
2 — Publishers want to simply and quickly test their business model That's why we added A/B tests in our solution. Publishers can now easily A/B test messages, prices, options, and/or journeys for each segment.
–>You can check it here:
3 — Marketing teams want to optimize their paywall without adding it to a (long) dev roadmap
That is why we added a live visualization tool which enables publishers to change the whole journey and see what it looks like.
–> You can check it here:
We can proudly say that Poool now offers a better solution for publishers to engage their audience and increase their ARPU, while offering better user experience. And it's only the beginning 😎
PS: we are always looking for feedbacks, whether you are a customer or not, so please don't hesitate to contact us : maxime@poool.fr / +33 6 13 66 93 04