A lot has happened with Poool over the last year. 12 months ago, our team grew with Daniela and Yuna joining us to work on the UX and design side of Poool. And from today, Jean will be working with us to help support our first 50 customers even more effectively as they deploy the solution and implement their strategies.
Building on the strength of our team and motivated by our numerous partnerships and even more ambitious ideas, it was time for us to review the foundations of our business. We've chosen to do this so that we can work even more effectively today and build even better products tomorrow. 🚀
Poool Access simplifies access to content.
As we haven't conformed with the restrictive wall concept that defines traditional paywalls, it seemed logical for us to give our product a new name. Instead of limiting ourselves with this rather cold product characteristic, we chose the name "Access" so that we focus on the promise that it holds for our users: simplifying both the process of accessing content and the rules that are used to manage this access.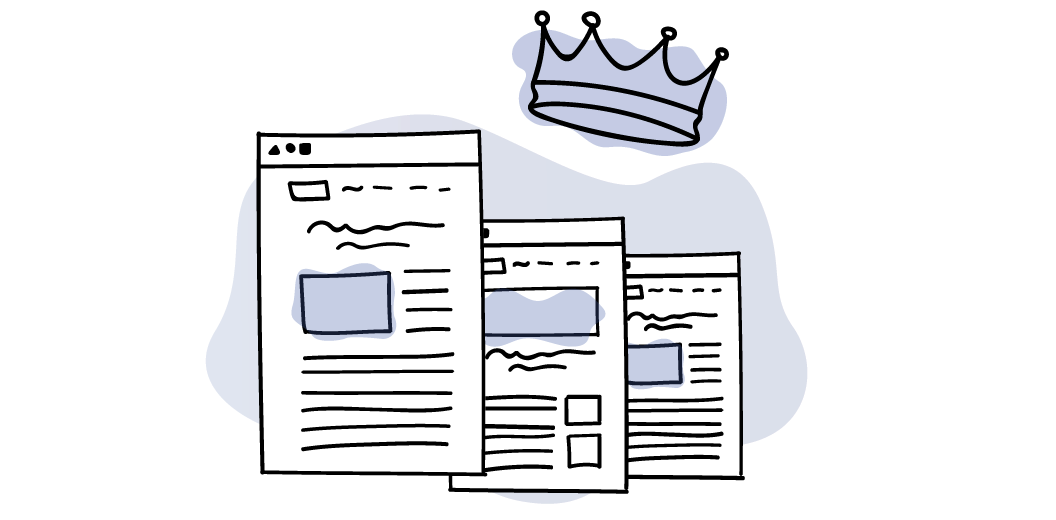 By concentrating on this goal, we can not only adopt an optimistic outlook with our focus being on the future, but it also prevents us from giving into the temptation of creating a Swiss army penknife product. Yes, this can undoubtedly achieve a great deal — but often at the cost of the users' experience. The new version of our paywall product therefore embodies the values that have driven Poool from the very outset: simplicity, effectiveness, and modesty. By creating Poool Access, we have taken another step in this direction, making decisions and owning them.
New features offered by Access
Native segments and custom groups
If you have been following us from the beginning, you will be aware that our dynamic paywall solution has been built around the concept of native engagement segment, which automatically assigns users to segments based on their behavior. Whether they are volatile readers, occasionals, regulars or fans, this broad spectrum is always available to you to make it easy to define access rules based on the profile of your audience.
However, we have added new aspects to these segments: we can now jointly define rules to calculate engagement scores based on how recent, frequent, and intense each visit is, thereby optimizing your audience segmentation on a fully customized basis. Bespoke segments have given way to custom groups so that you can make the most out of the data that you already own, such as in your Data Layer or in third-party tools. Incidentally, if you already have a data partner in this area , let us know, because we are probably already working with them!
Dynamic, metered or discovery pass scenarios
Our former dynamic scenarios were very flexible and already allowed you to implement metered models if preferred.
With Poool Access, there are two new features: firstly, we distinguished dynamic scenarios from metered scenarios for greater clarity, and we then created a new type of scenario — the discovery pass! With the discovery pass, you can offer any readership segment the chance to explore your content free of charge for a chosen period of time that you are free to determine.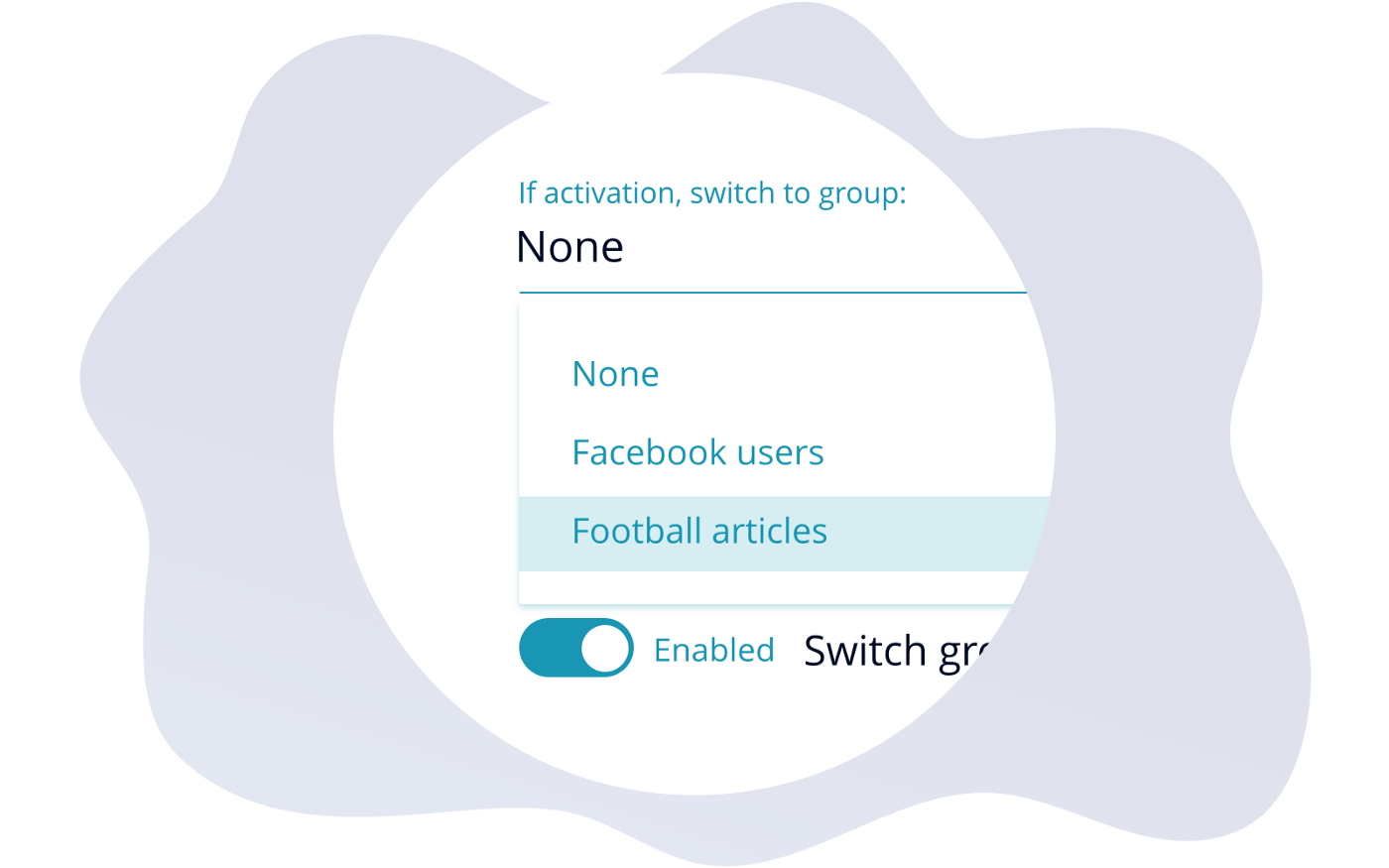 Advanced, graphical customization
We have completely revised the "Appearance" section of Poool Access to provide our customers with greater flexibility. You can now choose between two distinct graphic styles: the existing, "compact" layout has been subtly revised and a new theme has been created, the "panoramic" layout.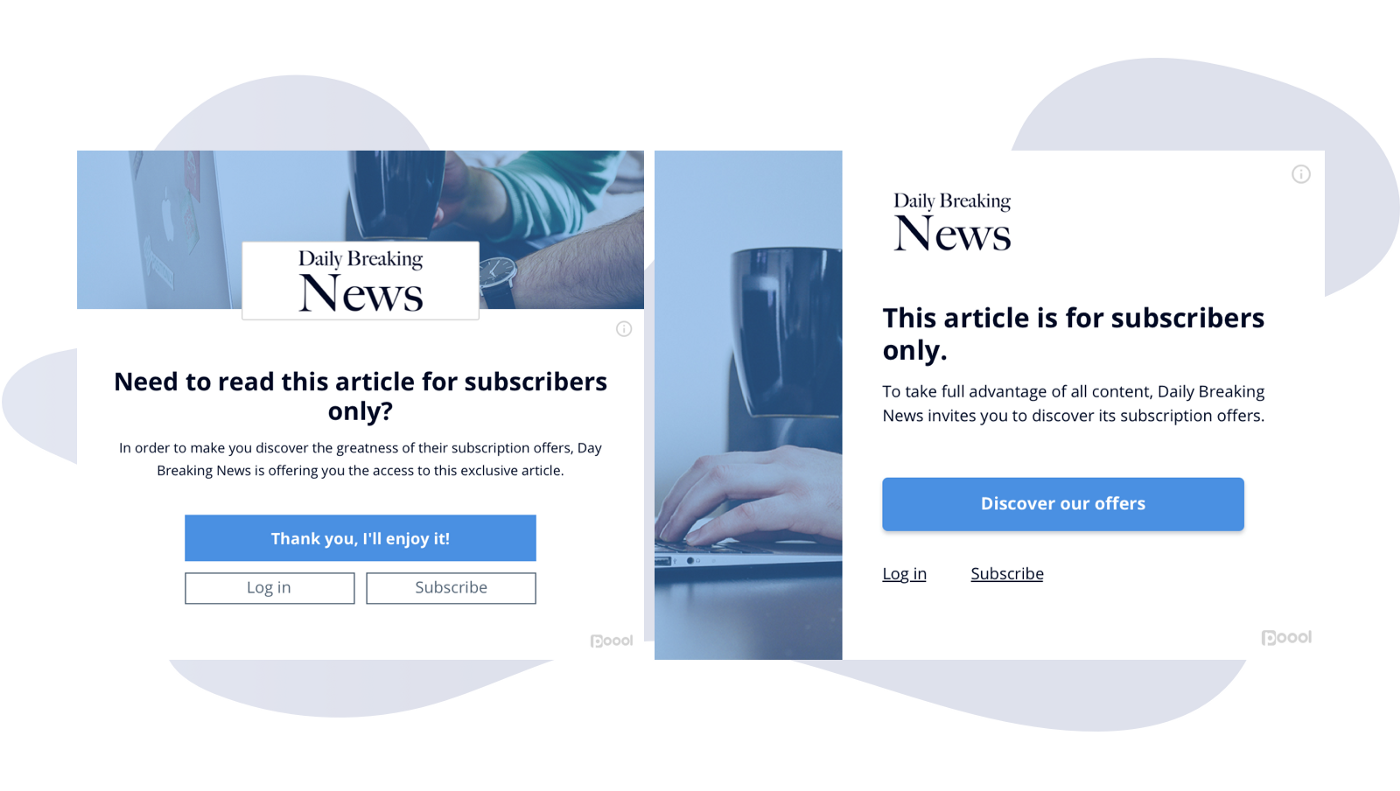 In addition to this, we have also added a few options to offer more precise color configuration: button, button rollover, subscription link, and layout. You can also preview all widgets and preview the desktop and mobile versions from a single location. Last, but not least: Poool Access now incorporates a CSS editor in the Dashboard. Write your own custom code and it will be previewed automatically.
Automatic alternatives and toggle groups
A new concept has appeared to complement existing "alternative widgets." This new and hotly-anticipated feature allows you to force a switch from one cohort to another as soon as a reader completes a particular action. This feature, which is essential to the implementation of the "Discovery pass" widget in the "Discovery pass" mode, has also been extended to all existing widgets to enable you to implement even more specific and refined processes.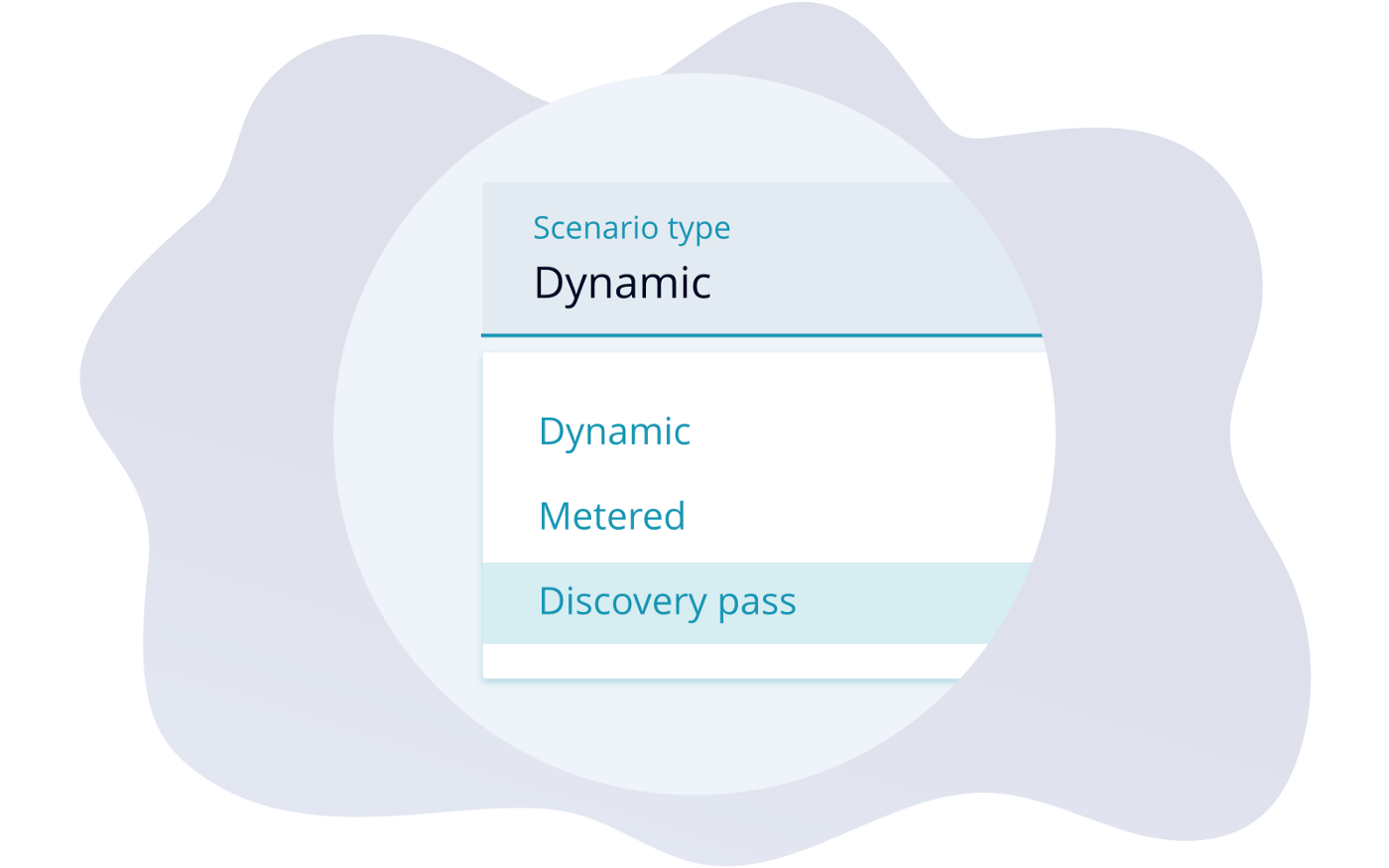 Statistics, export, and A/B testing
Not only have the statistical functions been enriched with the launch of new widgets, but their layout has also been improved thanks to granularity per period which allows you to compare months or weeks on a like-for-like basis.
Performance statistics, e-mails collected, or survey responses received can also be exported thanks to the development of a dedicated "export" section, which is complemented by the implementation of a system of custom notifications. It should be noted that statistical exports also contain the results of A/B testing.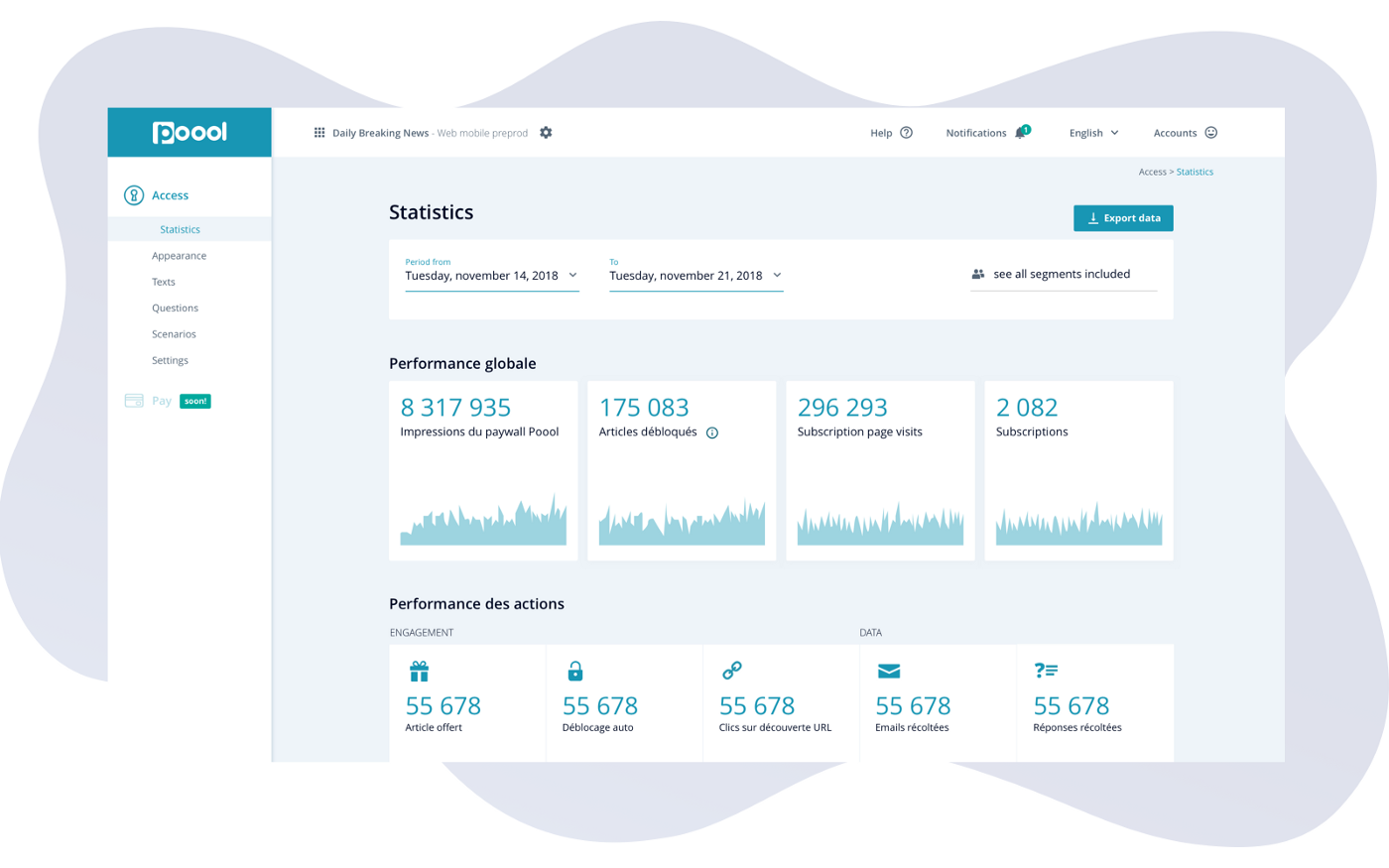 UX, performance and security optimization
Naturally, we have made a range of improvements in terms of design and user experience, from the editorial dashboard through to the widgets for readers. We have also improved the technological aspects of our product by adapting new technologies to fit: Poool Access is now simpler, faster and more reliable than ever, both in terms of loading and deployment.
…and all with our bespoke support options as before!
We are there to support you no matter what, both technically and strategically.
Poool Access… what next?
Poool Access is the new socle that you'll love
As you will appreciate, Poool Access is a new and improved, dynamic paywall solution: better looking, smoother, more comprehensive, faster and more capable. Above all, though, it's about a series of transparent improvements that are designed to prepare for the arrival of new features and new products…
Poool Access for Google AMP
Not only does the new version of our Dashboard enable you to create your own Poool applications, whether for the desktop or the mobile web, you'll very soon be able to generate your own Poool application dedicated to Google AMP! AMP now accounts for a very significant proportion of all mobile traffic for most mobile content publishers. Having received support from Google to enable us to develop a Poool extension on AMP Access, we are almost done! Our aim is to be ready in early November. Stay tuned 😉

"Pay as you read" with Poool Pay
As part of our ongoing mission to enable access to content with a sustainable funding model, we are proud to present Poool Pay. Our second product aims to transform the way that we consume news. With Poool Pay, we will enable readers to fund news freely and easily, paying by the item for high-quality content that they want to consume at any given moment. A year-long research project was successful, both in terms of technology and UX, as were the dozens of workshops and user tests that we carried out, convincing us that this new "pay as you go" payment experience will change the status quo for news consumption, offering an attractive, tightly controlled and universal solution. Poool Pay will enable users to pay for articles with a single click, across different media, using a single bank card!
Obviously, Poool Pay will be used in combination with Poool Access, as an alternative widget or as a scenario in its own right. It will also be possible to implement Poool Pay as a standalone solution. It will be appearing on the first media websites in the very near future.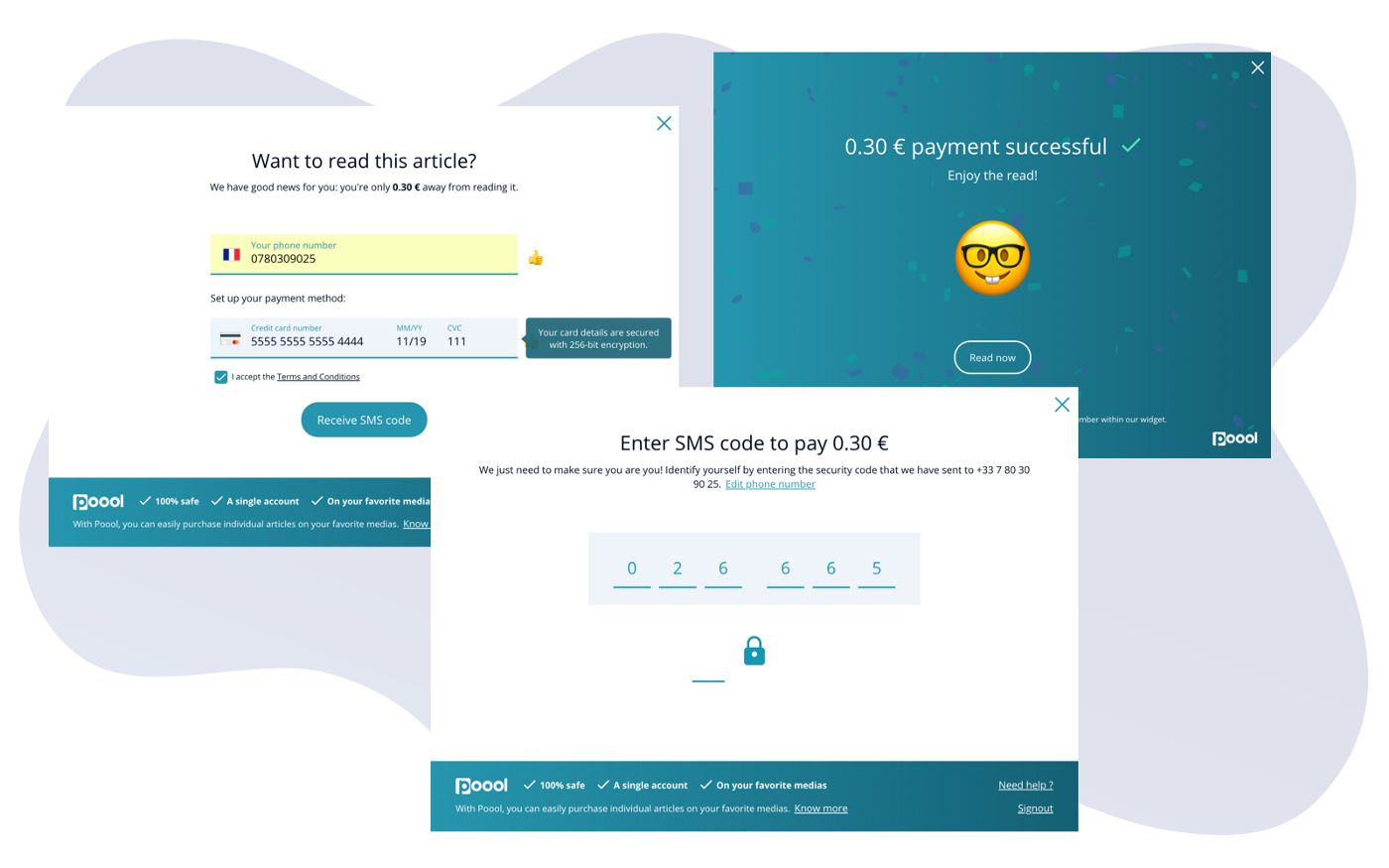 An easier subscription experience with Poool Subscribe
The aim of the launch of Poool Pay is to bring together content publishers in the pursuit of a common goal: to provide readers with a cross-media experience that generates value. Good things come in threes, don't they? Therefore, now would be a logical time to announce the launch of our third product: Poool Subscribe! The aim is to provide publishers with a new way of converting users into subscribers with a simple and fast sign-up experience. I won't say any more, as we'll be talking about it soon enough! Stay tuned for more updates.

We are more than delighted to be able to announce all of this exciting news to you. So, dear customers, we can't wait to hear your feedback and learn about the new ways you are using our product!
Not a customer yet and need more informations on our product ? Come and say hello 🙂