Poool Access allows to customize the design of your paywall straightly in the dashboard, in order to make your life as easy as possible. Poool give you two different graphic themes: the Panorama model and the compact one. Besides, the solution allows to customize a lot of aspects of your paywall in the interface such as:
Colors ;
The layout of the elements ;
The images ;
The texts.
Look how it looks like on our own demo 👉
1 - The compact model:
The "compact" model gives more visibility to the paywall. It is offered as an "insert" type module which creates a visual break with the content. The visual break is very important for the message you want to give to the readers.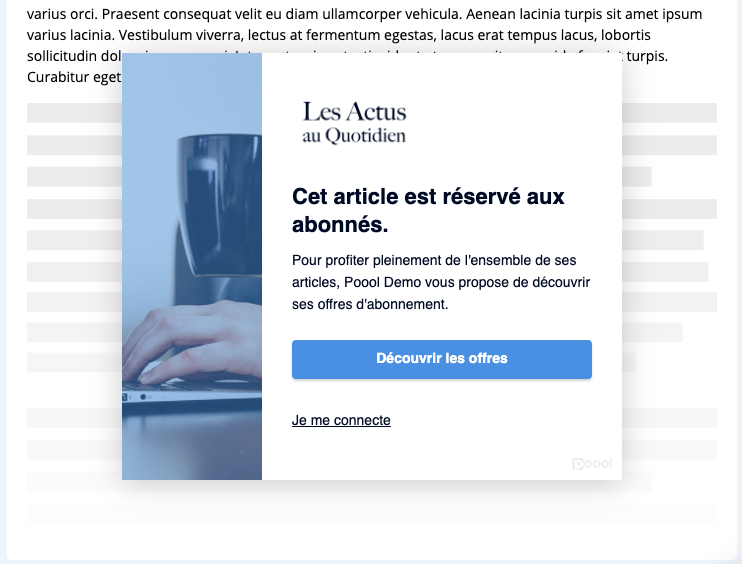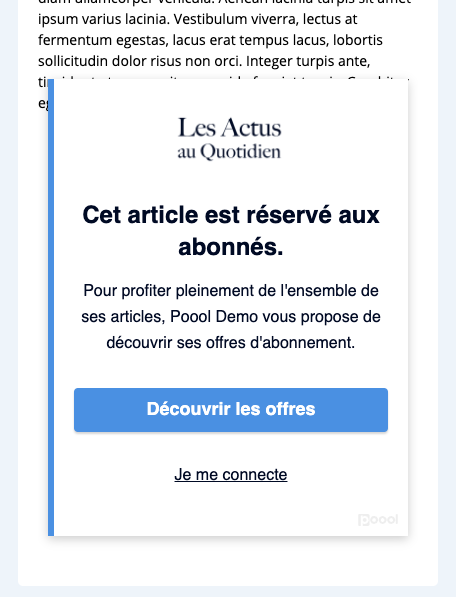 2 - The Panorama model:
This model has been thought out and designed to incorporate as well as possible into the universe of the media brand. It is characterized by a larger paywall format, which adapts to the content column.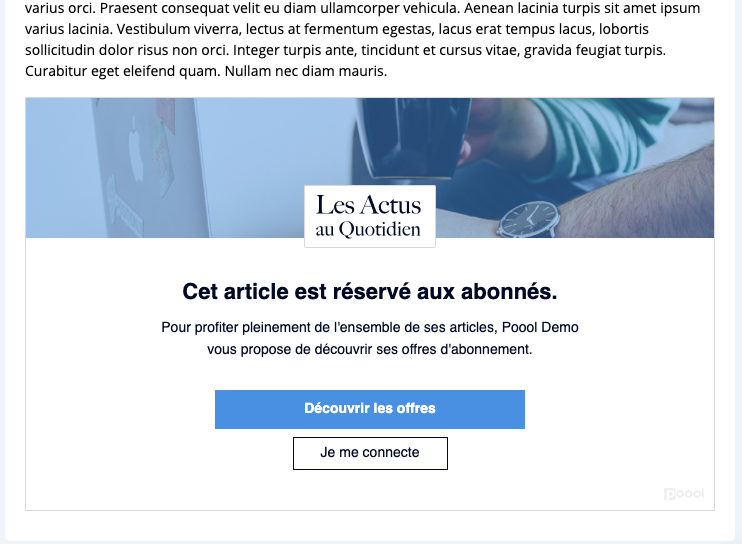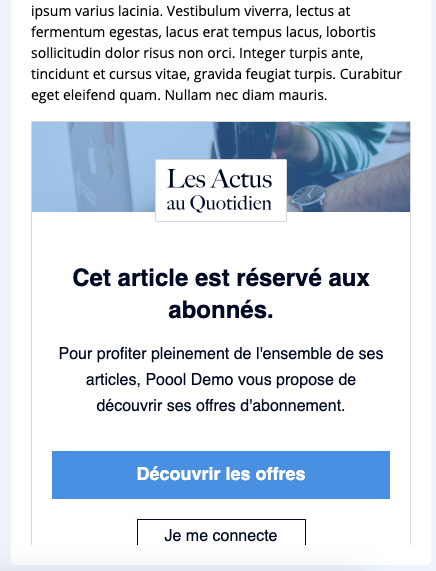 Nevertheless, some publishers wanted to use the CSS functionality within our dashboard to amend their paywall for a lot of different reasons such as :
To have a paywall which match with the brand content ;
To give more information to the reader regarding their offer ;
To bring out the arguments of the subscription offer.

That's why we are going to present you three concrete examples of customers who, thanks to the CSS, have created a more original dashboard that looks like what they want to say and what they want to show to the readers.
Being closer to the brand image, the example of "Elle" !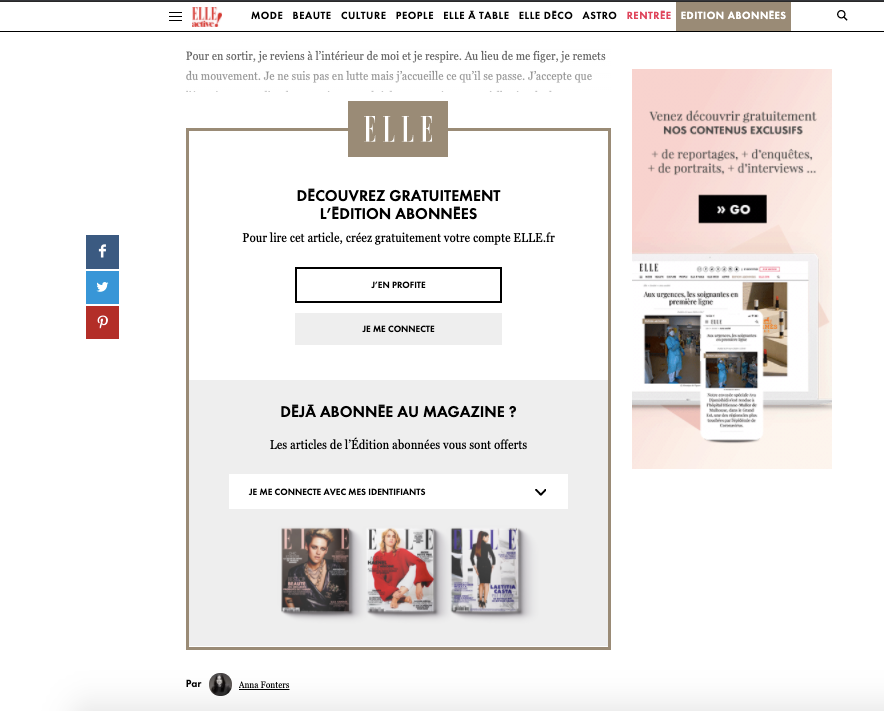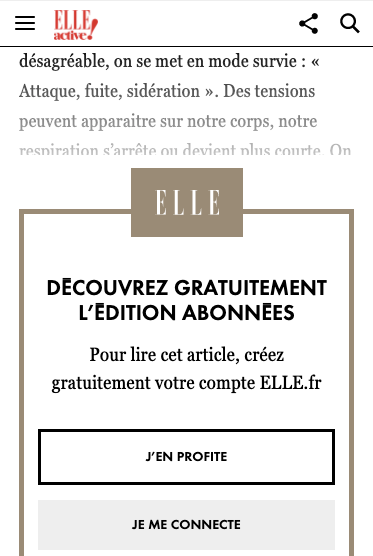 For example, the editors of the famous "Elle" magazine have customized the paywall in their own way. Actually, the paywall  fits better with the graphic charter and the brand image. A simple, classy paywall in the brand's colors.

Expose the benefits of the offer at the paywall level such as the "Le journal du dimanche".
As regards to this second example, it was not done for the same reasons. The JDD uses CSS to highlight the arguments of the subscription offer. They allow the reader to fully understand all the terms of the subscription.

Using the CSS to personalize the text, the example of Alter eco!
For "Alternatives économiques" the custom CSS has allowed to make the paywall more personal through the personalization of texts for example.


Curious to see how it looks like in our dashboard ? Get a closer look just below