From inspiration and best practices to launching, tracking and optimizing, this tool kit will provide you with EVERYTHING needed to make your paywall and subscription strategy a success!
On offer: articles, white papers, webinars and more to support you at every stage!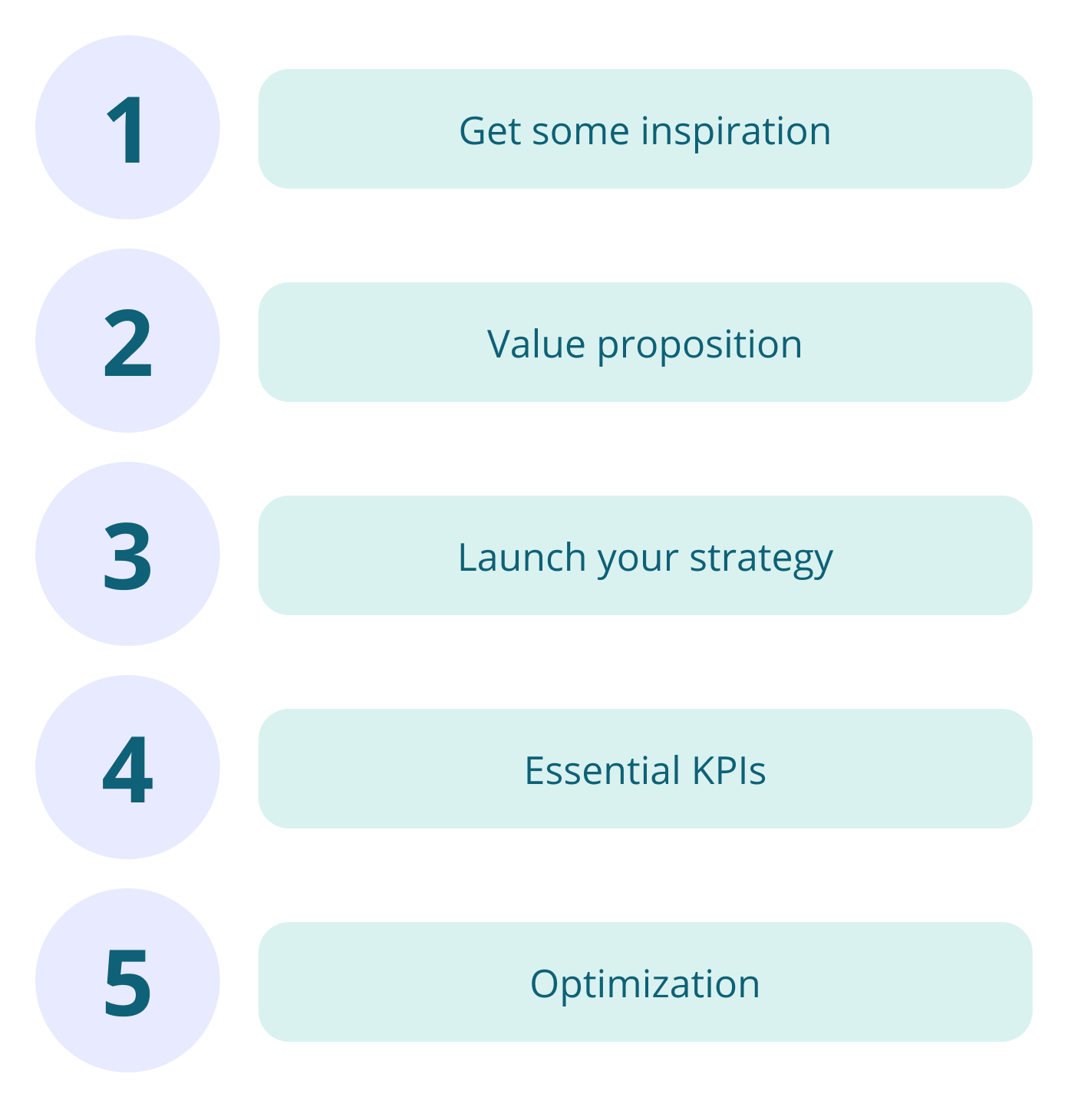 Above all, you'll need a simple but effective solution to get your subscription strategy on the road (or refresh an existing one)! Well, Poool's here for you!
Our Dashboard puts your marketing team back in control to drive your strategy forever, without ever having to call on the tech team for support. Segment your audience, build user journeys for each using our ready-made but fully personalizable wall options, carry out endless A/B tests with ease, analyze results and make changes in minutes.
Interested in finding out how Poool can help you turn your audience into business? Book a free demo and discover the Dashboard for yourself!
---

With the ever increasing number of content producers who are employing a subscription strategy online today, you definitely won't be short of inspiration!
Importantly though, you should make your paywall and strategy your own - your business is unique, with its own goals, audience and content, so your strategy should be no different.
How do the industry leaders build their conversion funnel in a way that's led them to the success that they're seeing today? We analyzed the subscription funnels of 9 content producers to find out! Get inspiration from publishers such as The New York Times, Netflix, The Athletic and more.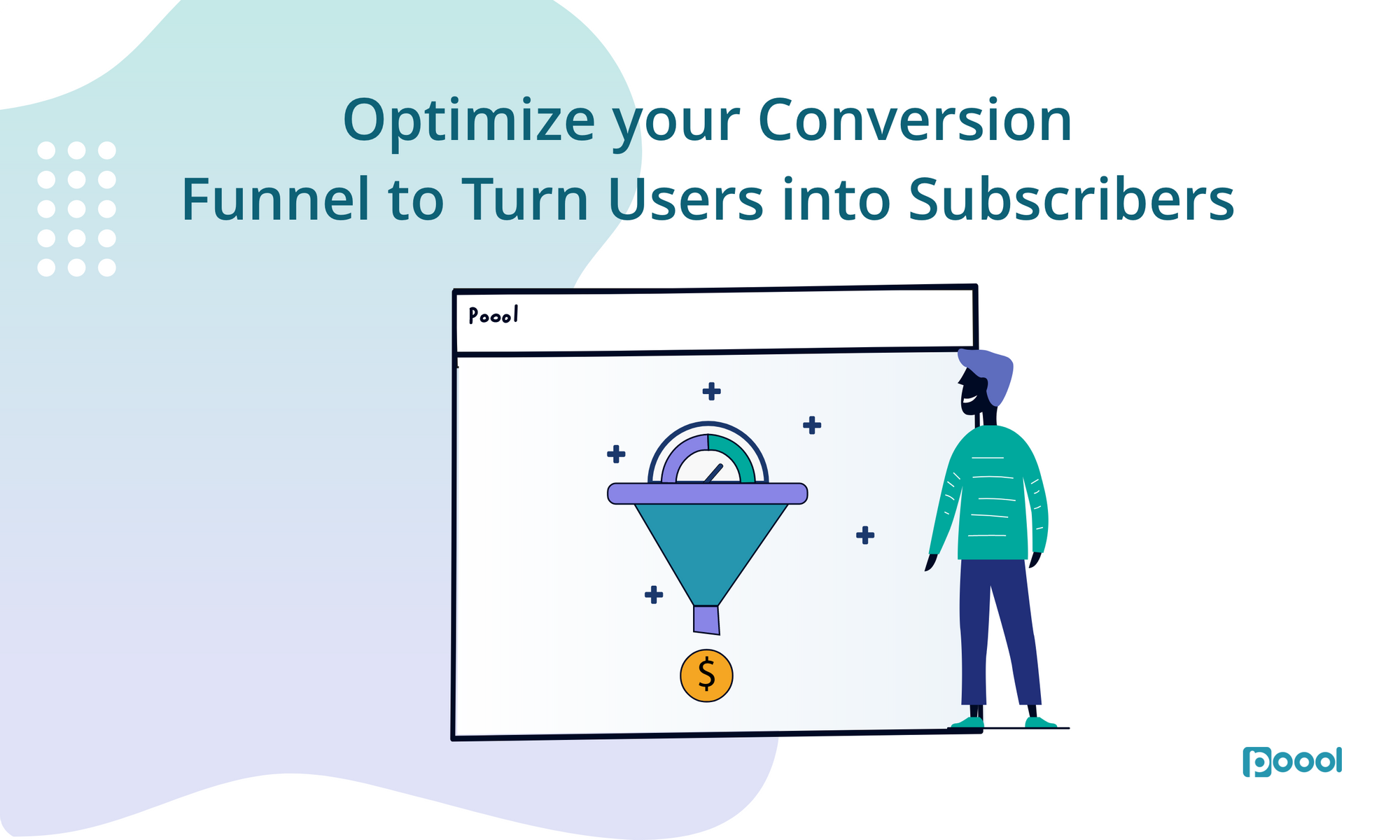 What about Poool's clients? How have they used our solution to create a paywall that matches their brand style, fits into their content and, ultimately, converts users into subscribers? In this article we look at 4 paywall designs from Poool clients.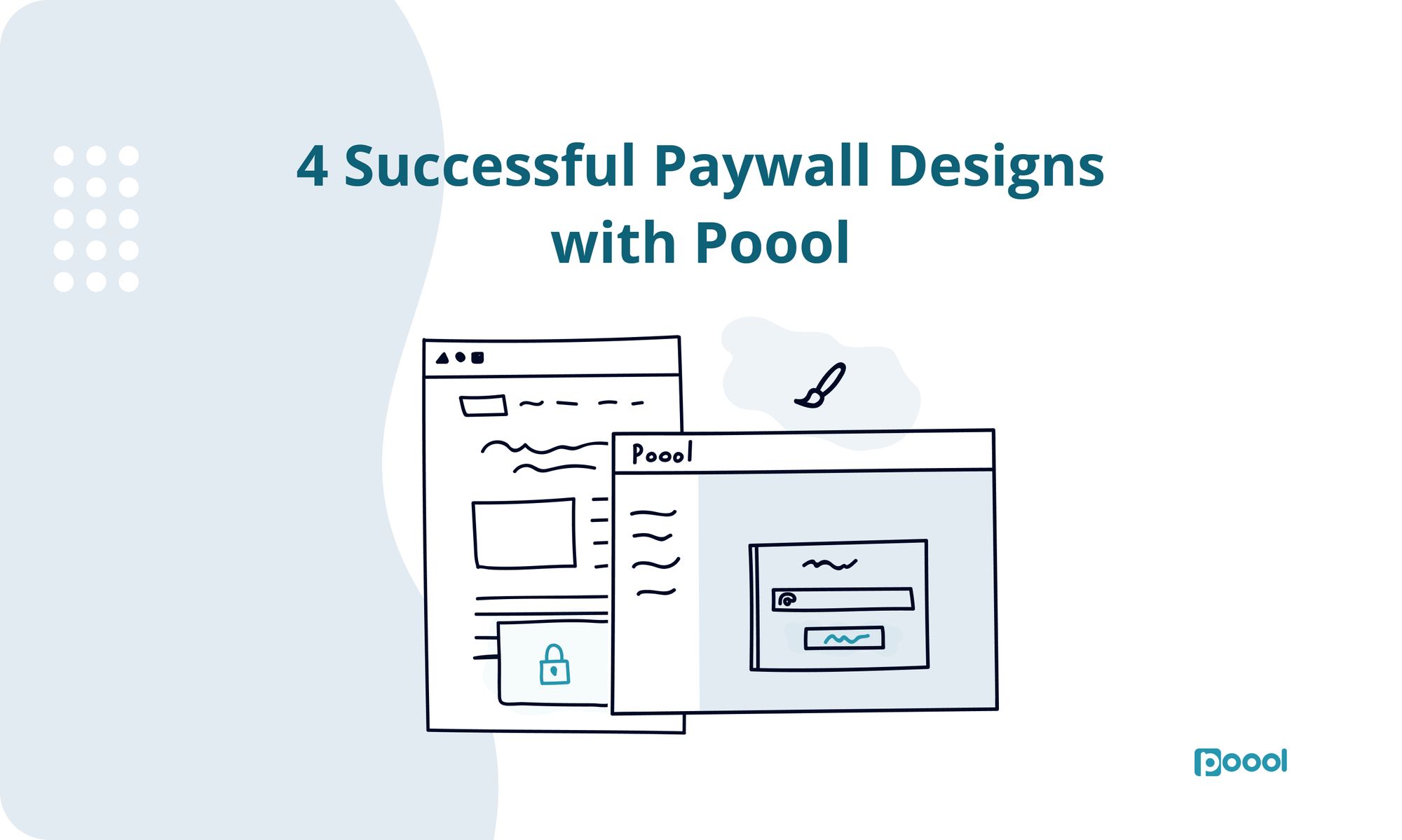 And how about a spotlight example of Mediacités, one of our French clients who has truly made the most of Poool's solution and all it has to offer. The team at Mediacités have created different journeys for users based on their propensity to subscribe and employed a variety of walls, such as a survey wall, donation wall and paywall.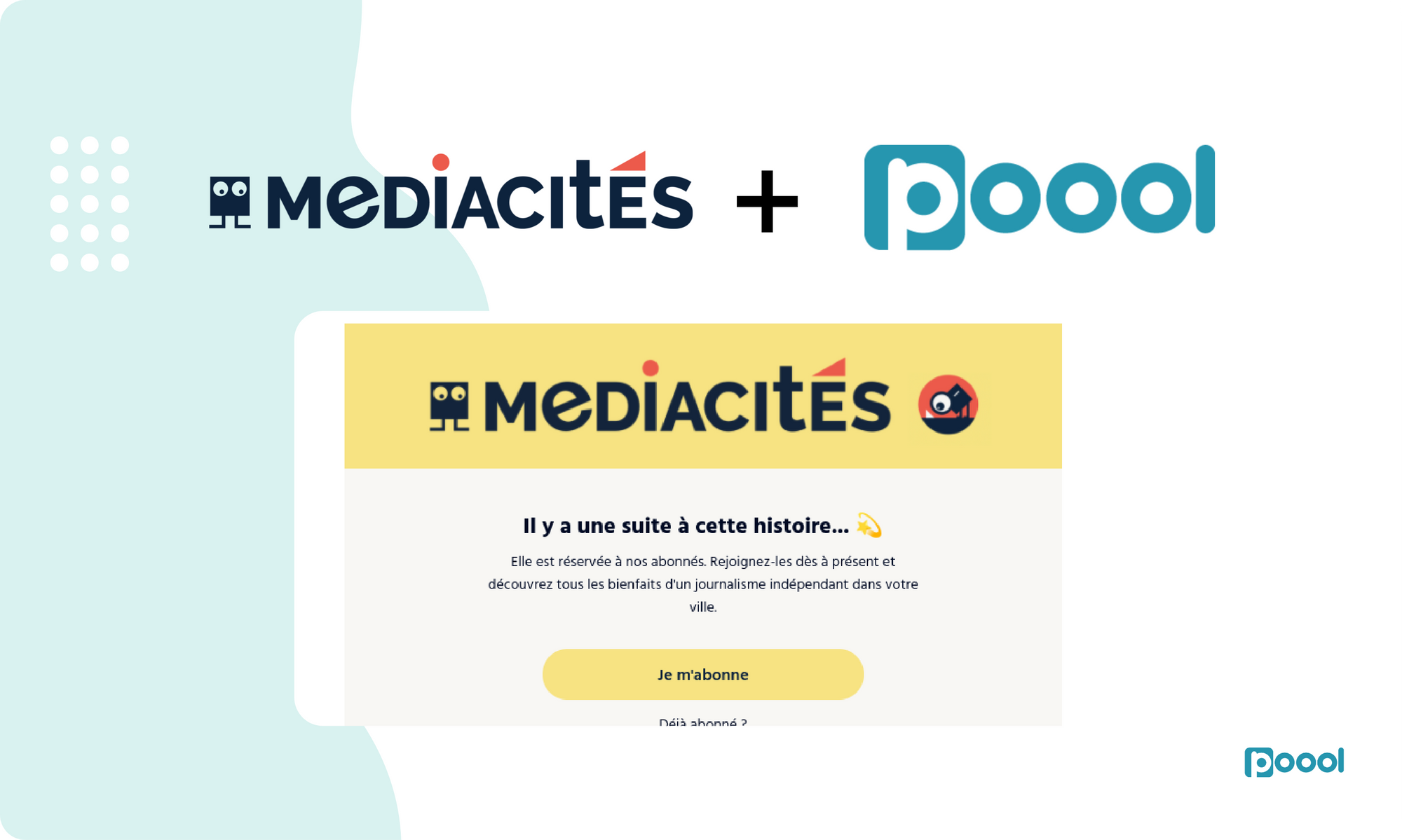 ---

We'll say it time and time again but defining your value proposition is an essential first step before launching your strategy. It's at the heart of what make paywalls and subscription offers work - you're conveying to the user the value that you will provide to them if they pay to subscribe to your content. Without it, and without continuing to share it with your audience, it'll be hard to make your strategy as success.
Don't fear though! We have plenty of help at hand.
Firstly, this article on defining your value proposition using 2 simple but useful frameworks.
As well as this white paper on how paywalls are just the tip of the iceberg! Discover what else is needed to get your strategy off to a good start before you even launch.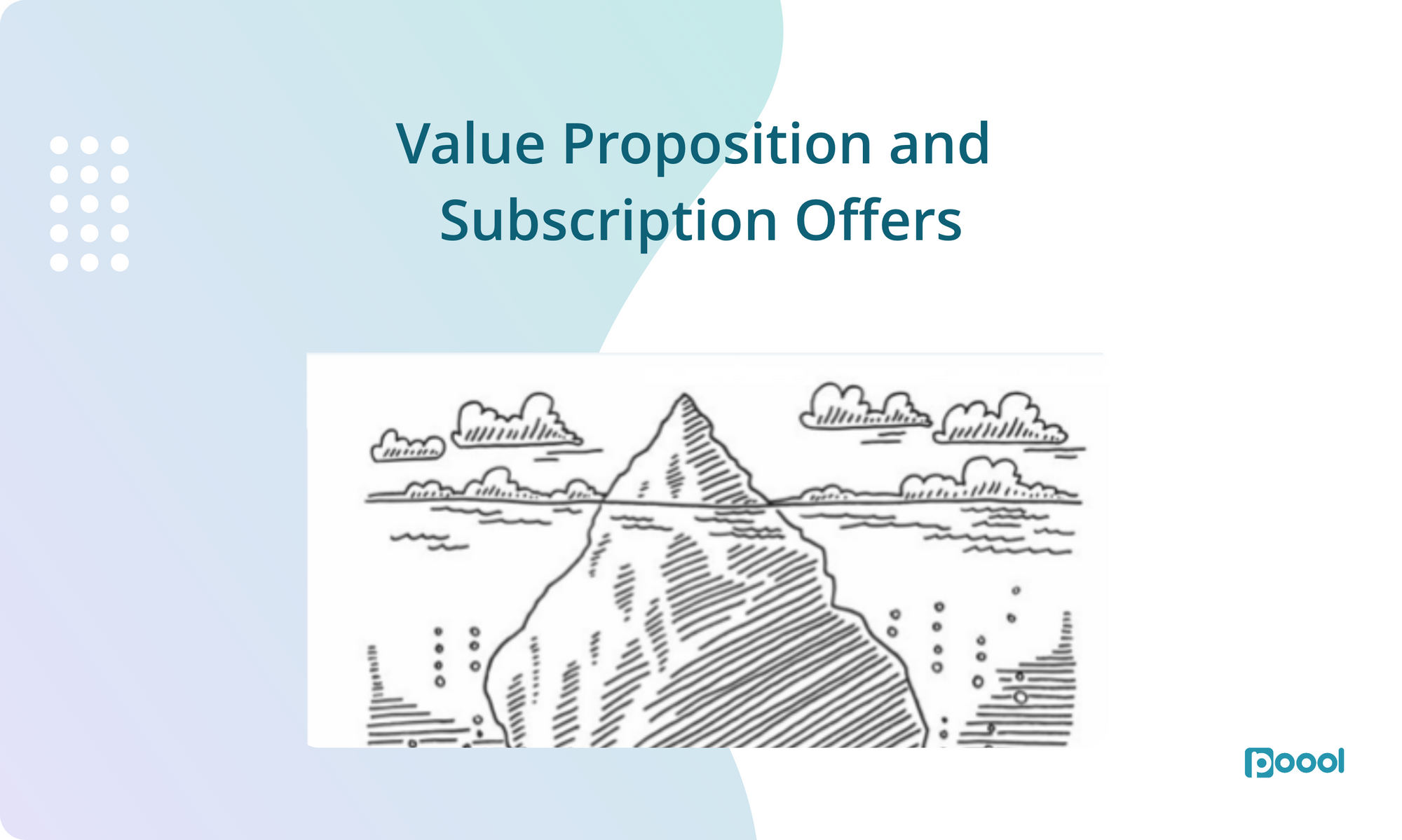 ---

Now for the juicy stuff! How do you go about launching your paywall and subscription strategy? Where do you even start this mammoth task?
Luckily for you, we have a white paper to work through every step to take when launching!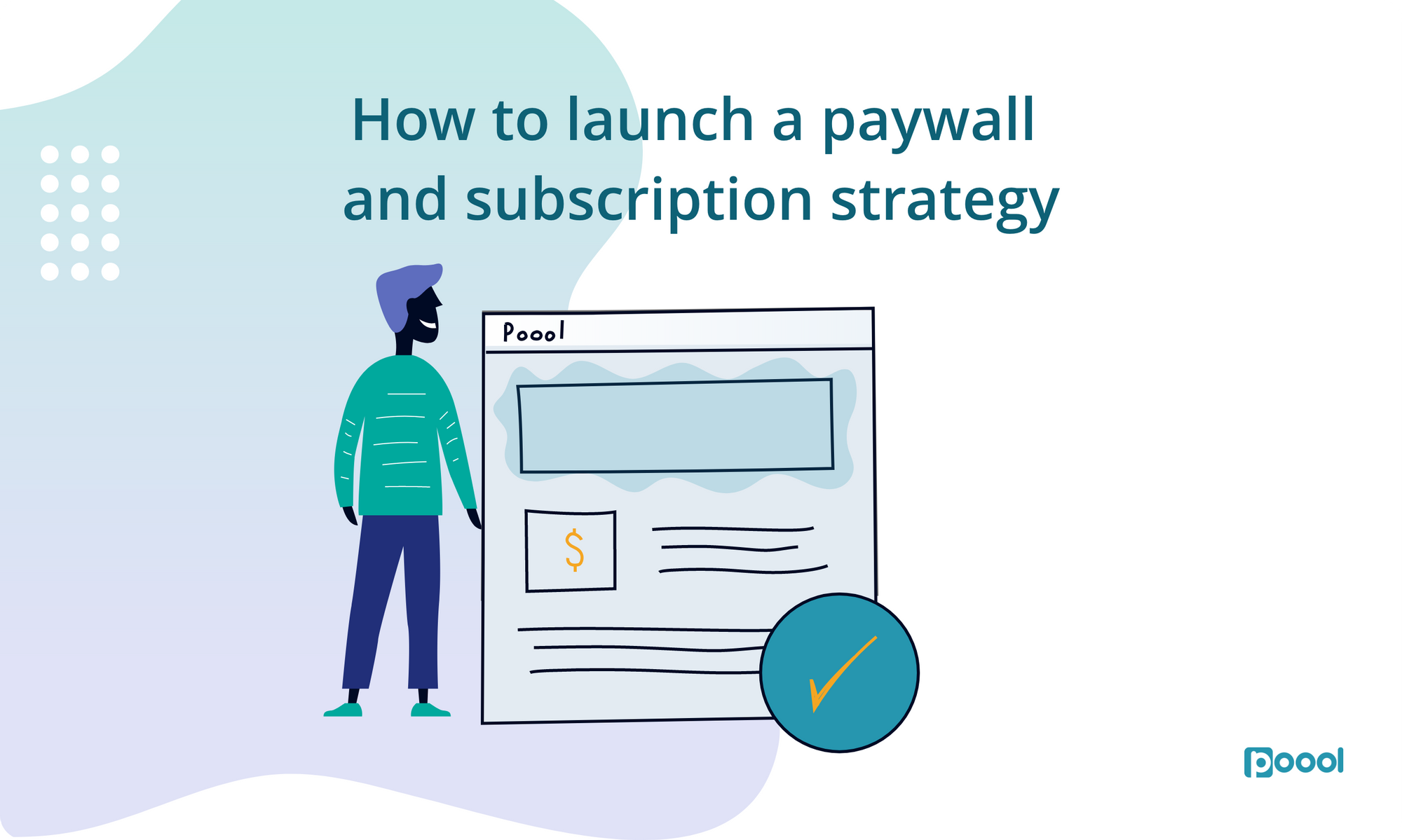 Remember, Poool is on hand to support you in launching your strategy and provide the tools to make it a success! Just book a free meeting with Stèphane and his team of experts to get some personalized advice about the best path to take to reach your goals!
---

So you've launched (woo 🎉) but you now need to ensure it's a success. This is where Key Performance Indicators come in useful. With the right KPIs, you can understand exactly how your strategy is running and figure out which areas aren't working so well, allowing you to optimize these in the future (see part 5).
Unsure on what to measure? Well, let me introduce THE ultimate list of KPIs that you should be tracking to make your strategy a success! You're welcome.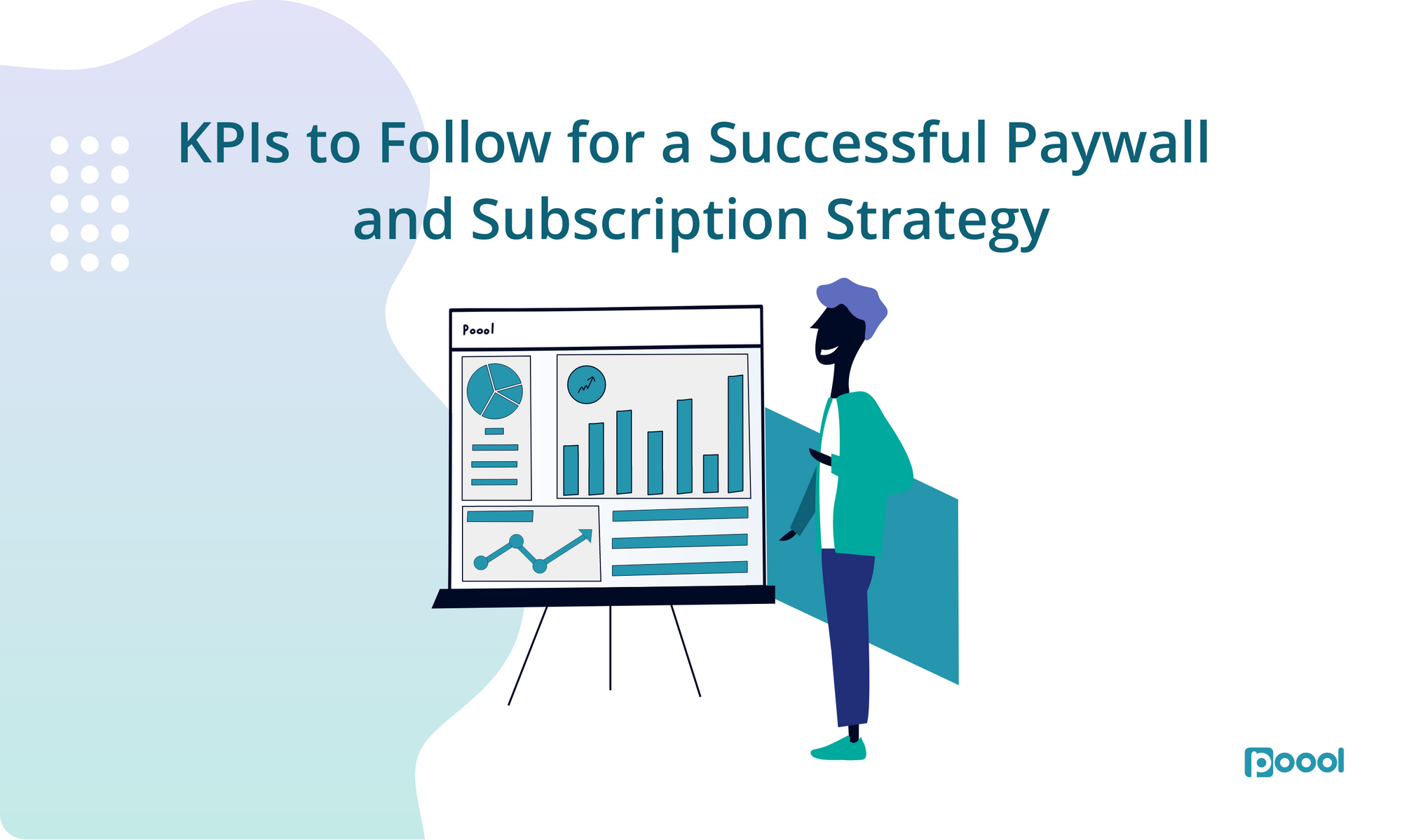 And how about Poool's north star KPI, one that we recommend all digital publishers track and seek to improve!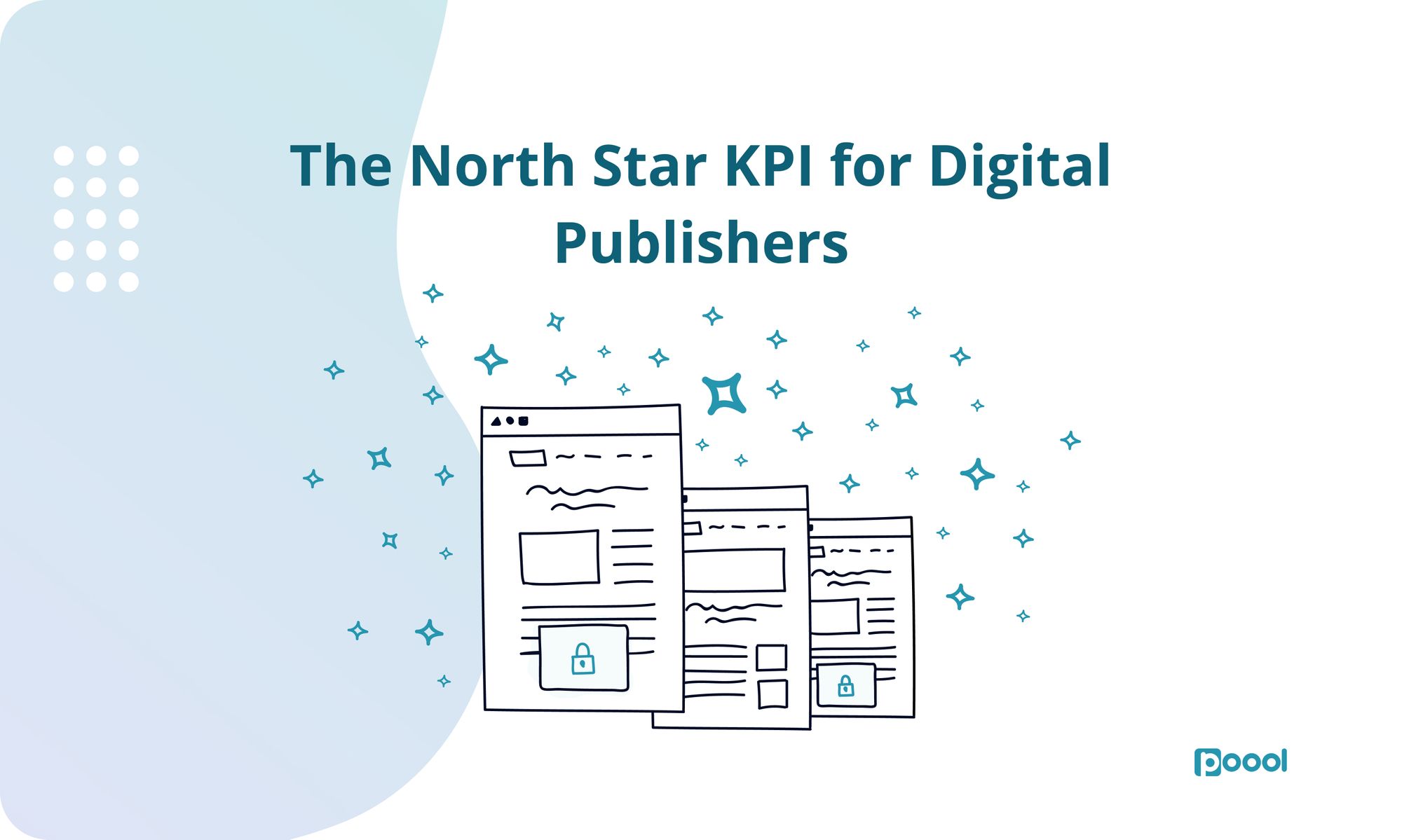 ---

KPIs are all well and good, but where do you go next? You may be aware that you're under-performing in one area of the funnel, but how do you solve this problem? How do you optimize your strategy to maximize conversion rates and ARPU?
A/B testing. Through trialling out a hypothesis on part of your audience, you'll be able to discover precisely what works and what doesn't, applying what you've learnt to the user journey. A/B testing is therefore an essential part of any successful business' strategy.
Have a read of this white paper to find out more about A/B testing, best practices and how you can test in the Poool Dashboard.
We also have the final summary of our analysis of 9 successful content producers, including best practices and KPIs to follow for each step of the subscription funnel.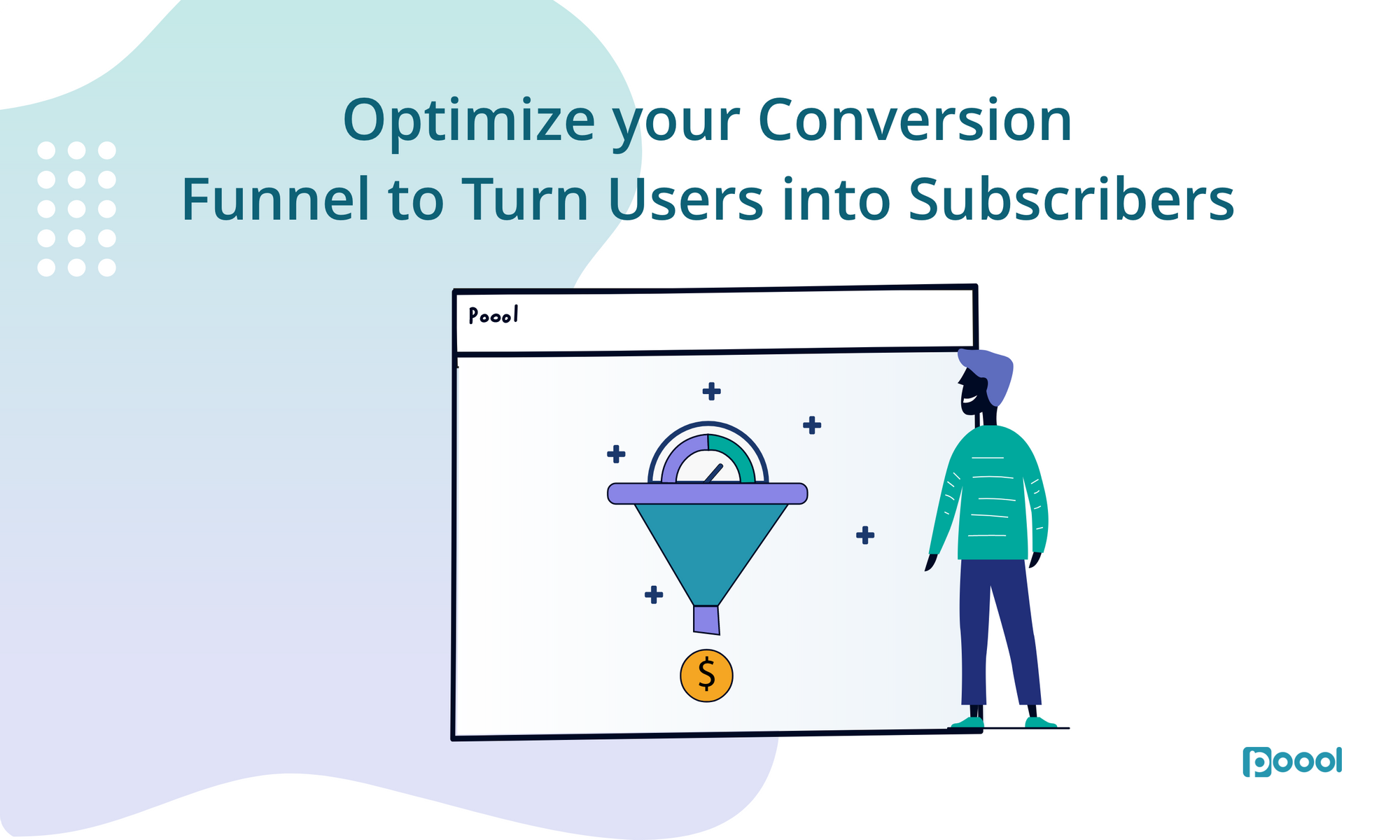 If you prefer to watch and listen rather than read, take a look at our webinar where we summarized what we learnt in our analysis, including what you should you do to lead your strategy to success.
Just add your details in the form below to receive a replay link via email!
And, if you're employing a hard paywall (where users aren't able to access any content without paying to subscribe, such as The Financial Times), we have this white paper for you to optimize your wall!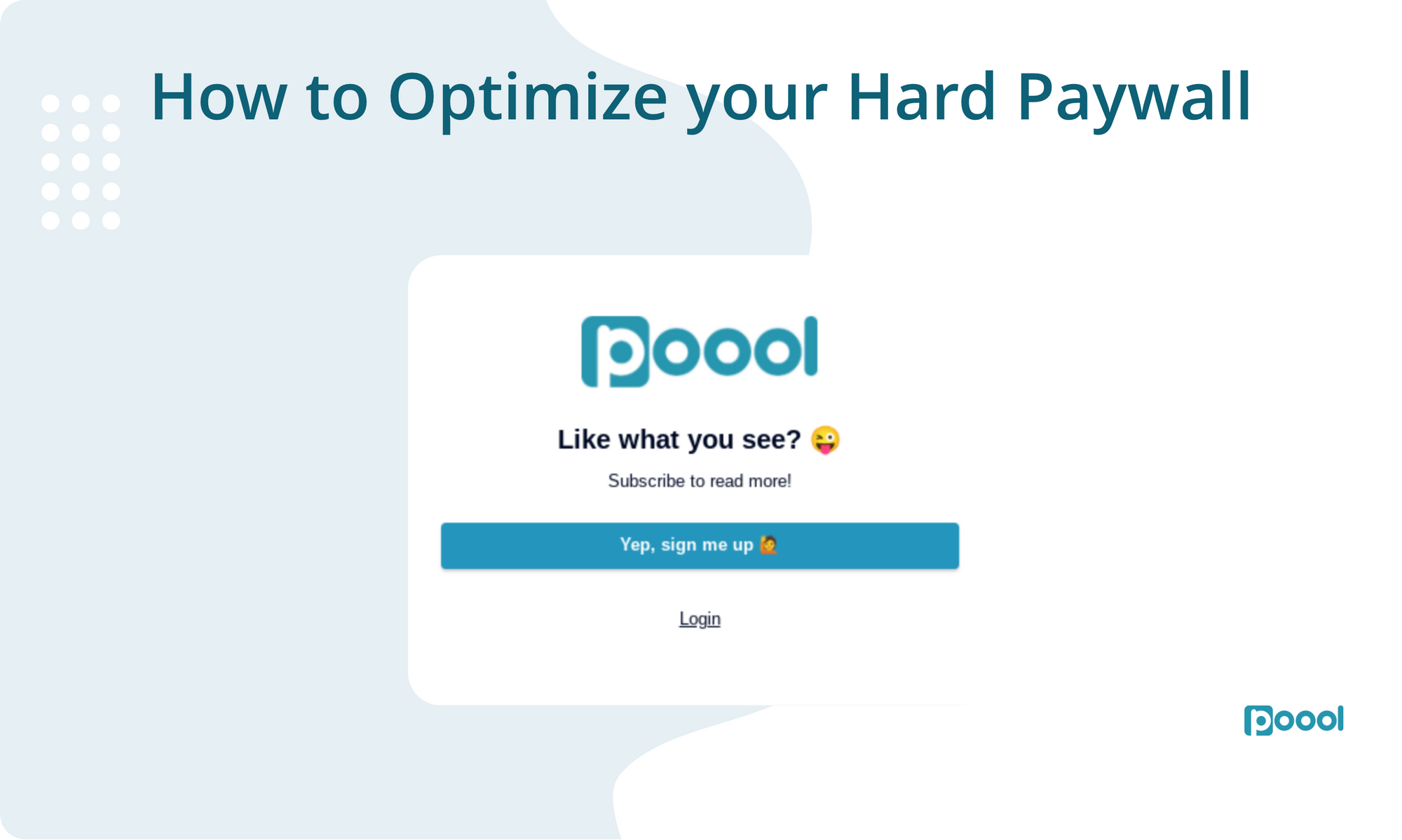 And finally, an informative explanation of how to ensure that your wall doesn't affect the SEO on your webpages (something that's pretty important to bear in mind).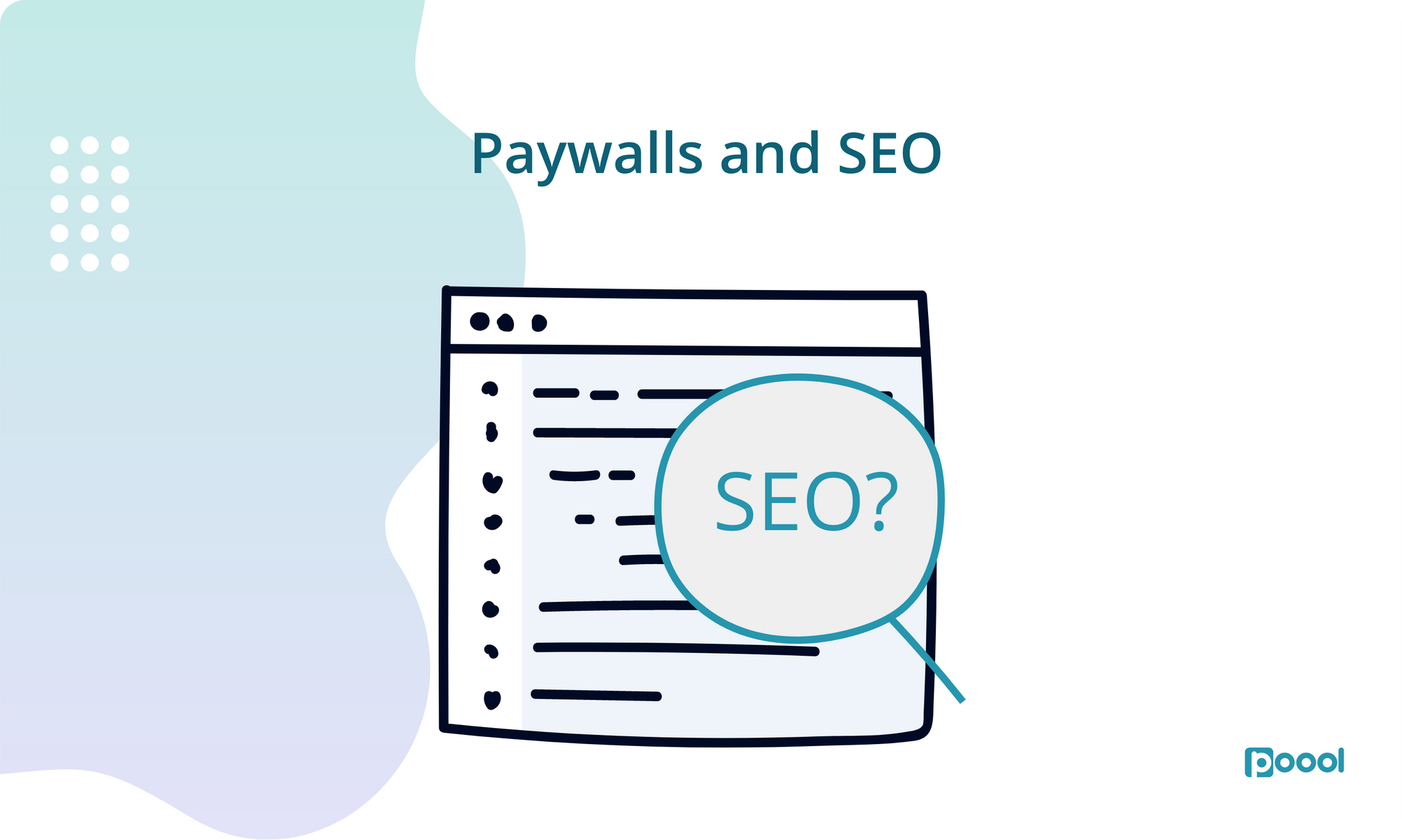 Or watch the webinar with SEO expert and founder of State of Digital Publishing, Vahe Arabian!
---
However, THE most important tool that you need for a paywall and subscription strategy to be a success is the right tech solution - one that not only enables you to launch your strategy but one that also allows for continuous optimization, that's flexible to your goals, a tool where you can manage subscription and, ultimately, one that allows you to create user journeys that convert, retain and monetize.
This is exactly what Poool's solution provides.
Launch you paywall with only 2 days of tech integration before your marketing team have full autonomy thanks to the Poool Dashboard
Segment your audience based on user profile or context, creating adapted journeys that lead each segment to converting in the most optimal way possible
Use our ready-made but full adaptable widgets to build these scenarios, including paywalls (hard, metered or freemium), registration walls, cookie walls, newsletter walls, survey walls, ad-walls and more
AB test scenarios, design and wording within each user segment, analyzing results and making optimization changes in the Dashboard
Interested in trying this out for yourself? Book a free demo and meeting with our team to discuss your business goals and how we'll help you achieve them!