As their French name suggests, JDD are a weekly sunday publisher who provide content in both print newspapers and online. Until recently, they primarily monetized from paper copy sales and ad-based revenues.

However, at the start of 2020, Le Journal du Dimanche decided to enter the world of subscription and launch premium offers for their most loyal readers as well as continuing to provide some content for free and allow non-subscribed users to purchase one-off premium articles.

With this subscription strategy in mind, the publisher had a goal in mind as well as a few concerns. They wanted to...

👉 Make readers aware of digital subscription offers

👉 Convert them into paying subscribers

However, they were concerned that...

👉 The wall's would negatively impact engagement

👉 Their revenue from advertising would decrease


This is where Poool came to the rescue. In February 2020, JDD officially became one of our clients and we got to work on helping them achieve (and surpass) their business goals.
---
To get them started, the JDD team opted for Poool's dynamic wall solution, Poool Access, which allows for full flexibility in configuring, launching and managing their user journeys and premium strategy.
The first step was to start with simple paywall scenarios (blocking premium content and requiring subscription). This allowed us to gain an initial idea of how JDD's audience would react to the wall.

Then, of course, some A/B testing needed to be done! Thanks to the simplicity of carrying out and analyzing tests on the Dashboard, the JDD team were able to trial different offers and subscription prices, including a free offer, with the aim of discovering whether cost had an impact on conversion rates.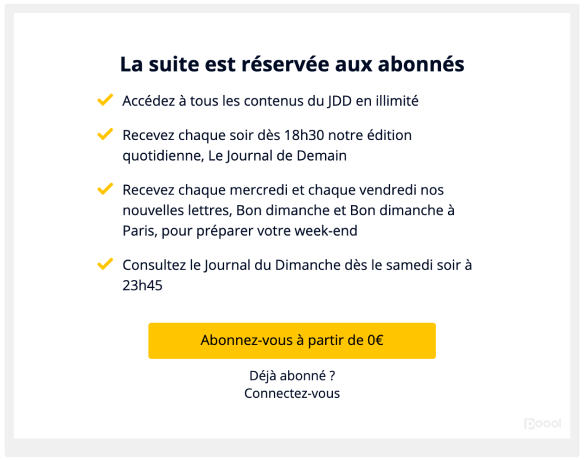 Finally, after testing and learning, they created a fully dynamic wall. This involved segmenting their audience based on a user's profile and context, creating each grouping with an adapted journey. For example, they could create a segment for user's accessing the site on a mobile device and then further divide this group based on the user's propensity to subscribe (Volatile users, Occasionals, Regulars, Fans). This maximized their chances of converting readers into subscribers as each individual is presented with a journey that matches their behavior.

A volatile user, for example, who doesn't appear ready to subscribe, could be offered a premium article in exchange for signing up to the newsletter and creating a free account, allowing them to engage and become a lead before being presented with a hard paywall.

Wiith this strategy, they aimed to not only increase the number of digital subscribers, but also achieve some other short-term engagement and lead generation goals.  

Through analyzing results of their various tests, Le Journal du Dimanche noticed that readers who gave their email address to pass through a newsletter or registration wall were highly more likely to subscribe in the future than anonymous readers.

They therefore aimed to collect as many email addresses as possible in order to maximize the number of leads, and later subscribers.  In just a short space of time, their wall allowed JDD to collect over 100,000 newsletter subscribers who were now more engaged and could be nurtured towards subscription.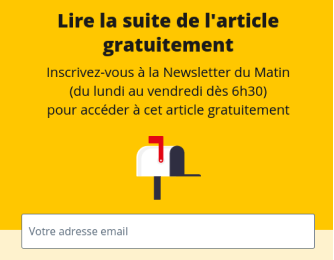 A year and a half on from their launch and JDD have come a long way. Their continued testing, analyzing and adapting has allowed them to learn about how their audience behave and what makes them more likely to convert into a paying subscriber.

What's more, they also now make full use of the CSS functionality on the Poool Dashboard in order to make the wall design fit seamlessly into their site. In fact, they're currently carrying out A/B tests on the wall color to see whether this has an impact on CTR and conversion rates.

On mobile devices, for instance, an Occasional user could either be presented with a yellow or grey newsletter, registration or paywall.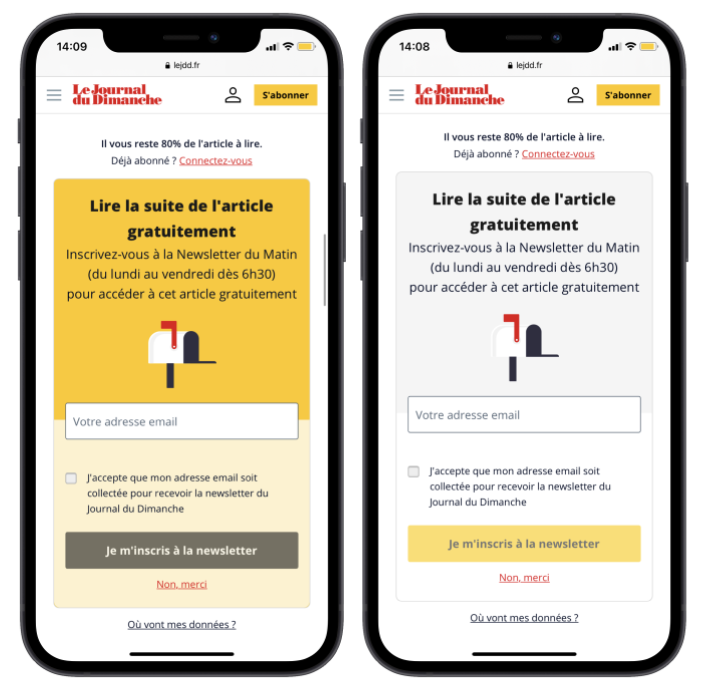 ---
Overall, JDD got some impressive results and the team were won over by our Poool Access solution:

👉 Intuative nature of the Dashboard

👉  Ability to simultaneously increase engagement whilst employing wall blocks on premium content

👉 The fact that you can run multiple journeys within different user scenarios at the same time

👉  The simplicity of carrying out A/B tests (which, as you can see, they've definitely made the most of!)

We are very satisfied with the benefits that Poool have brought us and they've always been available whenever we need them.

Poool give technical help, recommend the implementation or alteration of scenarios, and, thanks to their experience in this domain, have transformed our marketing practices.
Alexandre Jas, Head of digital marketing & product @Lagardère News / JDD & Paris Match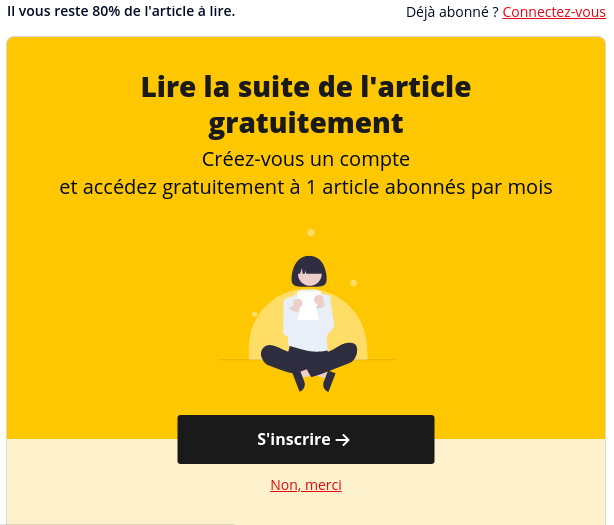 ---
We've really loved working with Le Journal du Dimanche. To watch and support them in their development from a free to premium strategy and then continue to test, optimize and grow has been a pleasure.

Interested in doing something similar and launching a premium strategy without negatively affecting engagement or other revenue streams? Book a free demo!