Alternatives Économiques is a French magazine specializing in economic news stories. With high quality content and a clear value proposition, they've employed a digital subscription strategy for a while now, monetizing from their audience online.

However, before approaching Poool, they had a few issues with their current paywall.

👉 The static nature of the wall didn't adapt to the user, so every visitor to their site got presented with the same journey. As we know, this lack of personalization limits conversion rates and will only monetize a small number of users

👉 The team couldn't modify or customize their wall easily, making them very dependent on tech

👉 They couldn't A/B test different variations of their wall. As we're sure you're aware, being able to test means continuous optimization and learning about what makes the user click and convert

So, in 2018, they came to us for help in achieving their goal of increasing the acquisition and conversion of users into engaged digital subscribers.

We were very happy to hear from them and get them started on a dynamic wall, what we believe is the key to unlocking a publisher's subscription strategy potential!

But, of course, just like with all our clients, we recommended that the Alternatives Économiques team start off slowly, carrying out a variety of tests to learn about what makes their audience convert and find the strategy that's best for their business.
---
The team had two ideas that they wanted to test:

👉 A metered paywall: offer 3 articles for free each month to allow the user to discover AE's value proposition before blocking them with a paywall

👉 Soft conversion prior to the paywall: employ a newsletter wall before the paywall, asking a user to sign up for the newsletter to access more content. This means that AE can build up a NL audience, collect data to inform their strategy and increase engagement to make the user more likely to subscribe

Thanks to Poool's Dashboard, Alternatives Économiques was able to test out these two scenarios with ease, configuring the design, wording, steps in the journey as well as what percentage of their audience were presented with each version.

For example, below is their newsletter wall that cuts off a reader mid article, asking them to sign up to the newsletter to access content, and blends seamlessly into their website design.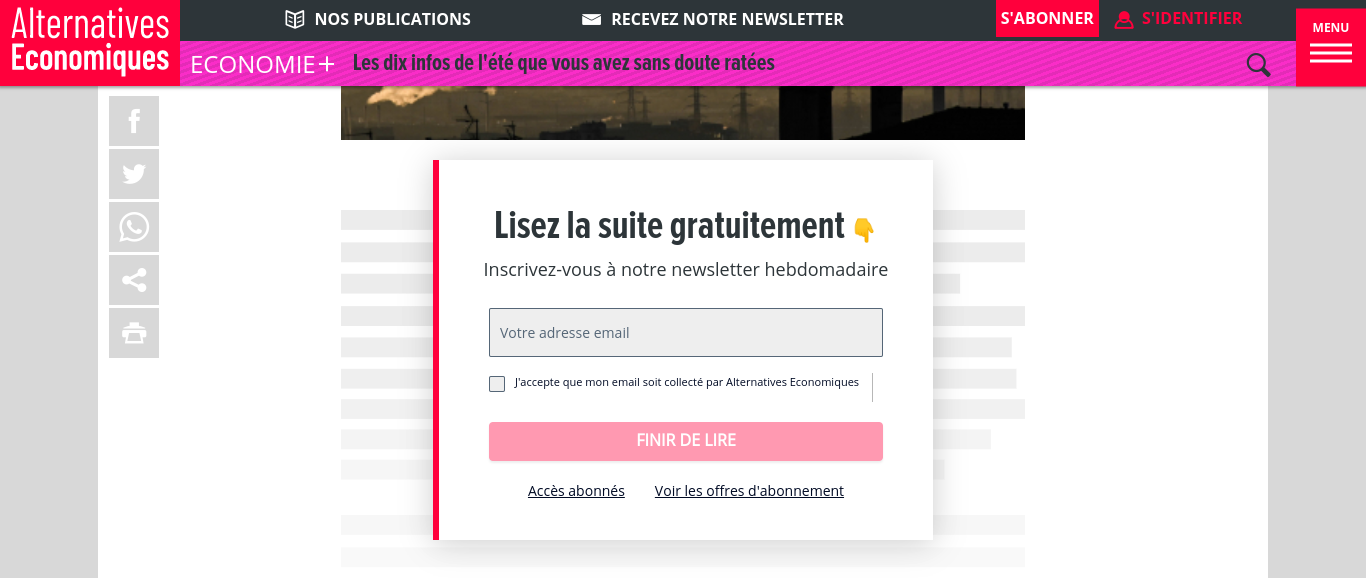 After A/B testing these two scenarios, the team found that the soft conversion with a newsletter wall was the most successful and meant that they could build up a newsletter base to collect leads who could then be nurtured towards converting into a subscriber.
To fully put this strategy in place, the team made use of our native groupings to segment their audience based on level of engagement. Each user segment could then be assigned an adapted journey that was the most likely to lead them to subscription.

For instance, 'Volatile' users were presented with a newsletter wall prior to the paywall with the aim of increasing their engagement levels.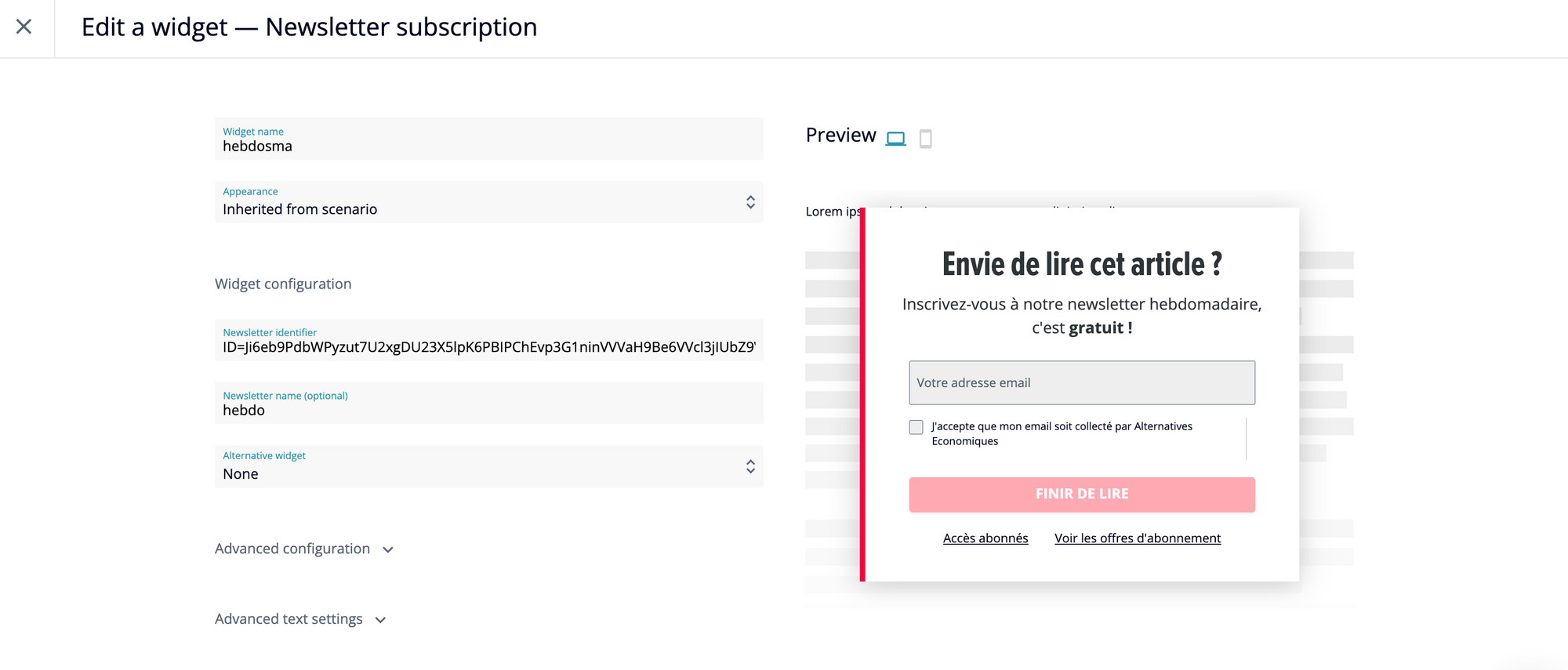 Whilst 'Fans' and 'Newsletter sign ups', who represent their most engaged users, were immediately presented with a paywall and asked to subscribe to access content.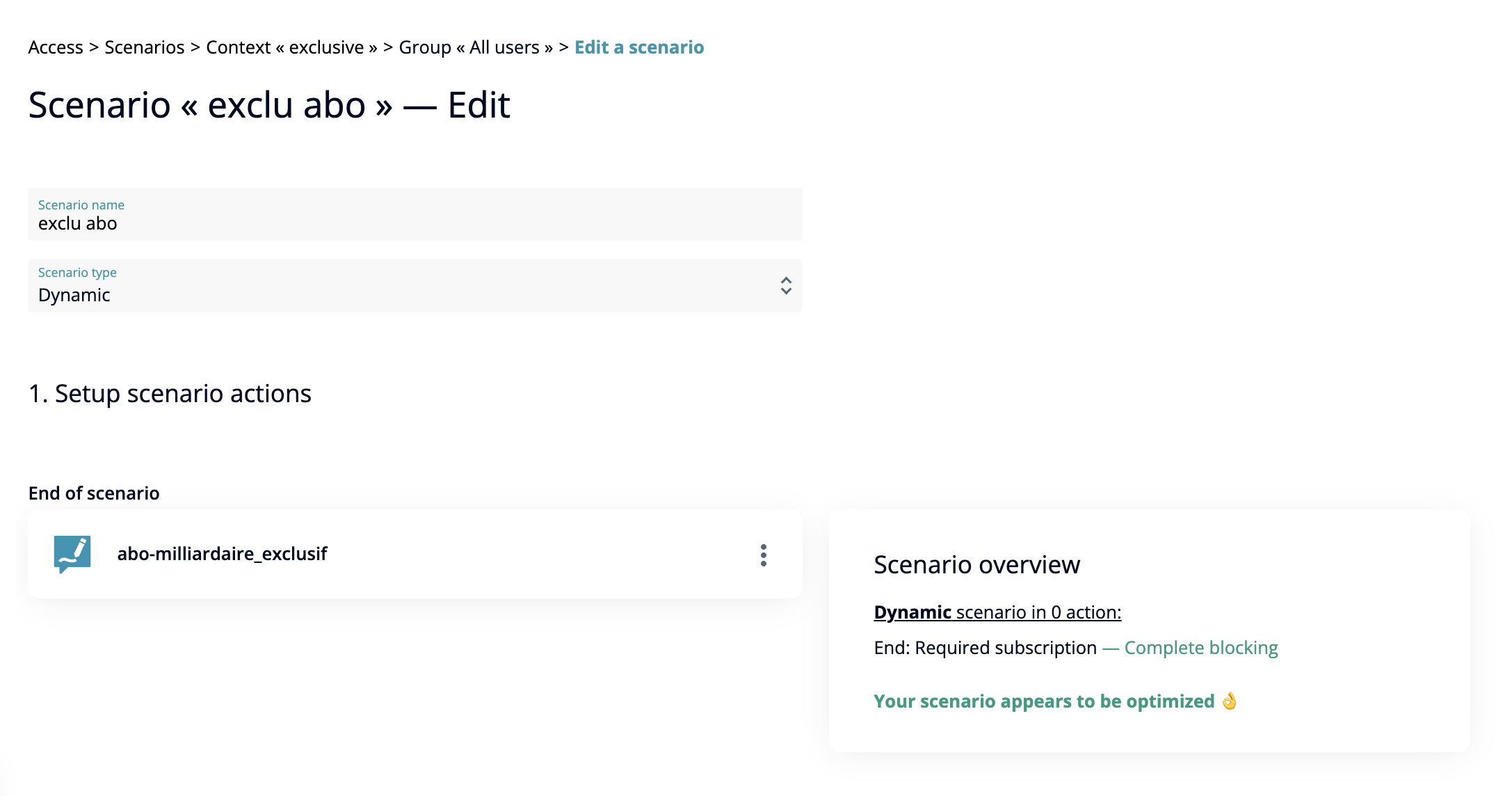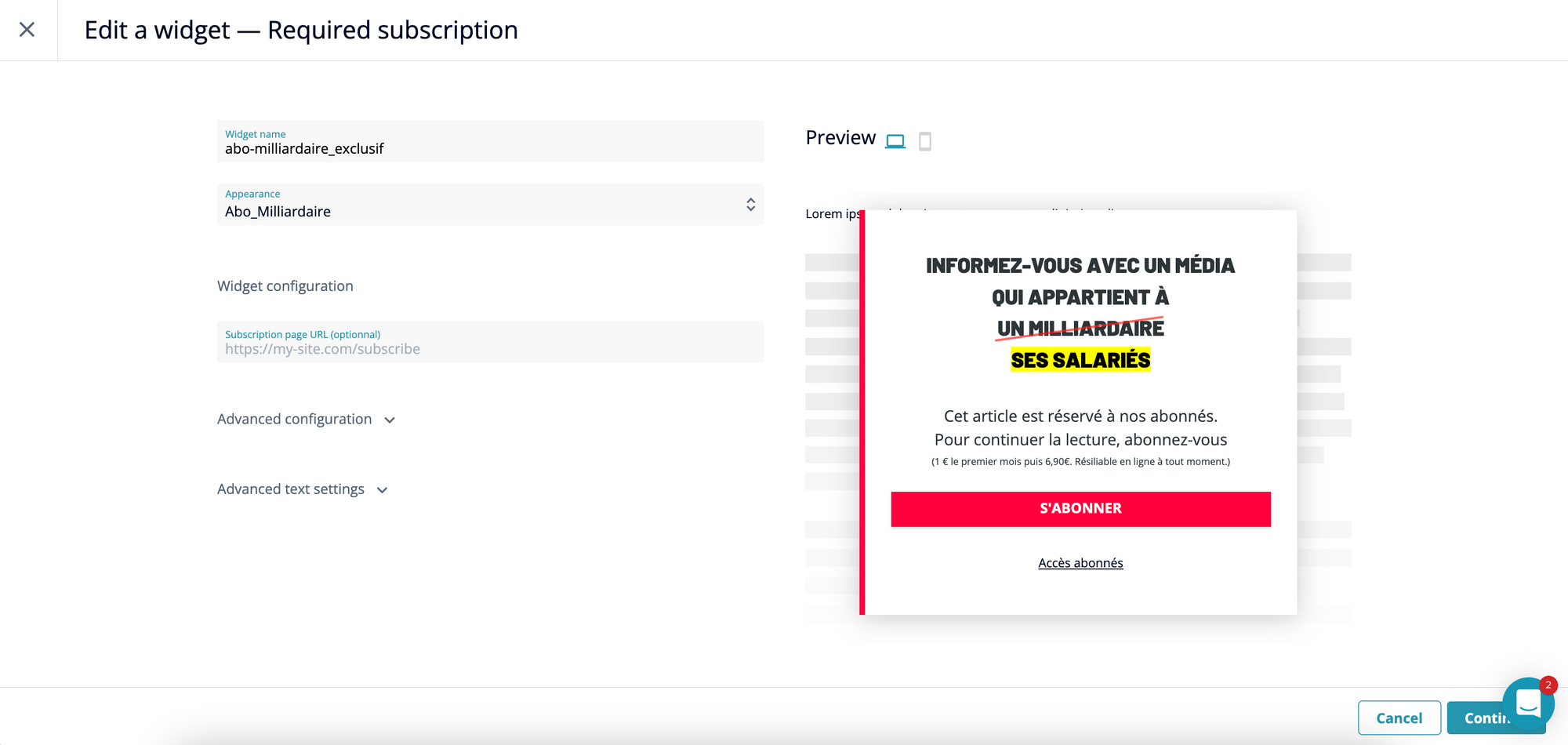 With the Dashboard, they've also been able to run temporary scenarios that only run for a short period of time, perfect for seasonal offers such as this flash sale post-summer (Flash Rentrée)

And if that wasn't enough already, the team at AE are also able to integrate payment directly into the wall itself, significantly facilitating the subscription process for their users. This is thanks to Poool's advanced third-party connector 'Stripe' that can be integrated into a 'Form' widget.

In the 'Form' section of the Dashboard, the team can create a form, configuring the fields that they'd like to be included (e.g. name, email address, etc). One of these options is payment with Stripe. Once configured, all that's needed is for the form to be integrated into a user journey, using the 'Form' widget and selecting your chosen form.

This has allowed AE to create this sleek wall, increasing conversion rates through reducing the number of clicks needed to subscribe.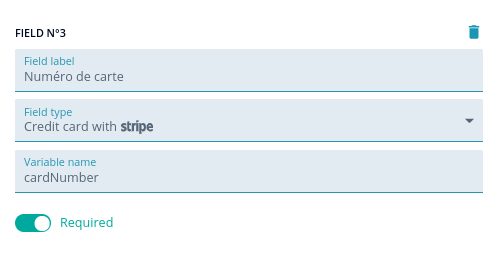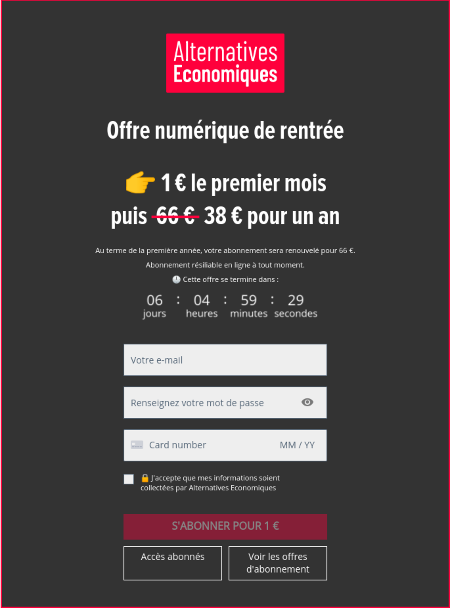 Results were hugely promising - in fact, thanks to payment being integrated into the wall itself, conversion rates increase by 40%!
What's more, by early 2022, they had more than tripled the number of users signed up to their newsletter, going from 100k to 300k.

Ultimately, this dynamic wall highlighted to the AE team the important acquisition cost of a newsletter subscriber - they learnt that a newsletter registrant was highly more likely to convert into a subscriber in the future - meaning that they could focus on what really brought them results.

It's fair to say that their acquisition strategy is now a lot easier to be managed.
"Poool Access solution allows us to try out different acquisition strategies easily, quickly and regularly and to keep on bettering conversion towards our number one priority: subscription".

- Frédéric Desiles, Strategic and marketing director @ Alternatives Économiques
---
Having worked with the Alternatives Économiques team for a good few years now, we've been able to see their impressive progress achieved simply by moving from a static to dynamic strategy. They learnt about their users and put this into practice to better turn their audience into business!
Discover more about their innovative newsletter and paywall strategy in our article on What's New in Publishing.

Interested in increasing your acquisition and conversion rates just like AE?
Book a demo with the Poool team!