With high quality content and interest from readers around the world, La Croix International, the English Catholic publisher La Croix, approached Poool with the aim of integrating a paywall into their website.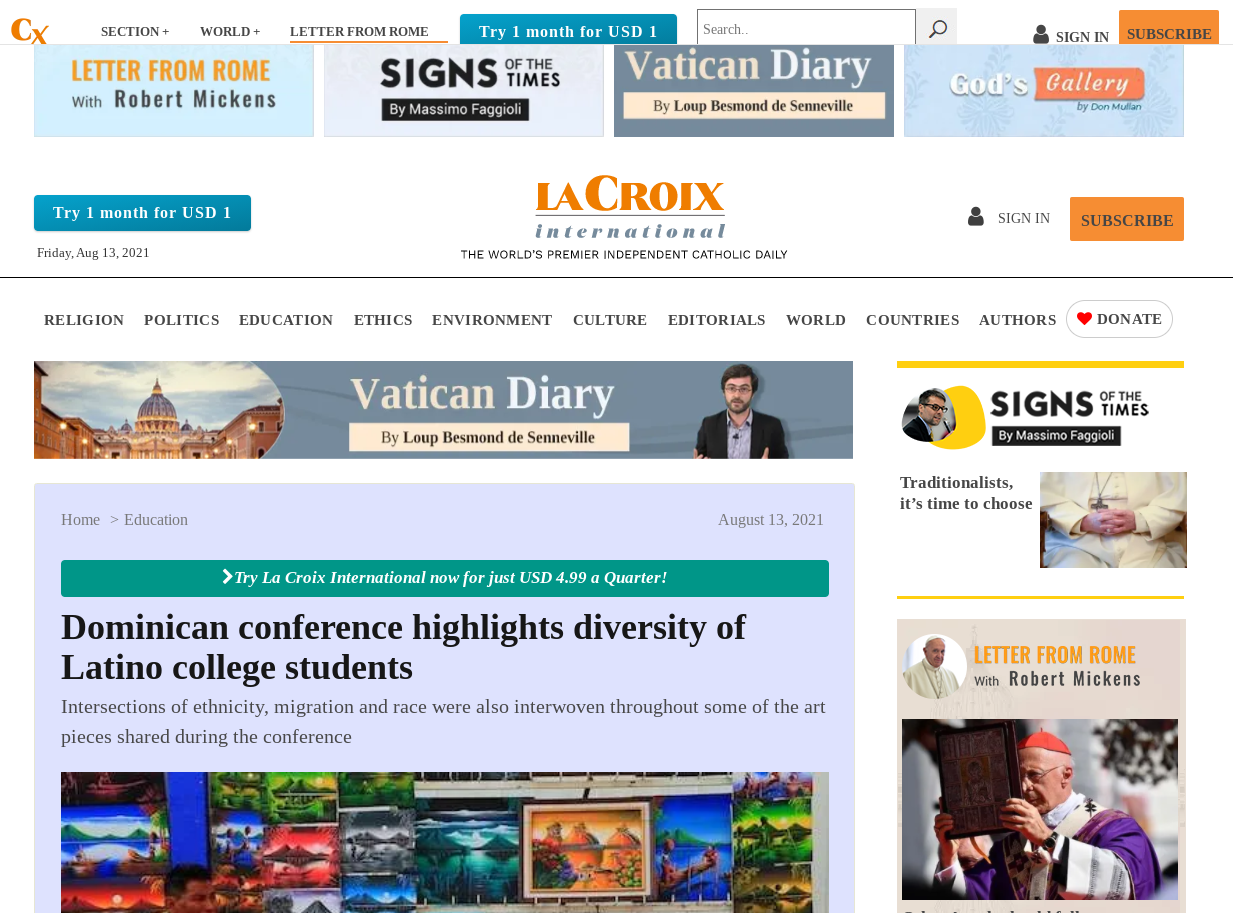 The team at La Croix had 3 central goals in mind:

👉 Increase traffic

👉 Boost engagement

👉 Grow their subscriber base

For many, the idea of increasing traffic and engagement is directly opposed to integrating a paywall, which can reduce the number of active users.

However, we love a challenge at Poool and believe that, with the right tools and strategy, the publisher could successfully achieve all 3 of their goals.

So, the question from the start was how to make discovery, engagement and conversion compatible?
---
The first step for every publisher launching a wall strategy should be to test, something we truly believe is invaluable for understanding your audiences and gaining insights to inform your strategy.

This was no different for La Croix who made the most of the Poool Dashboard A/B testing features to trial various walls on small percentages of their audience.

After a few months of testing, the La Croix International team realized that the best solution to achieve their goals was to create a conversion funnel with multiple steps, slowly leading to the paywall.

Why?

👉  Reduce frustration for readers

👉  Allow users to discover La Croix's content and value proposition

👉  Increase engagement through newsletter walls and offered articles

👉  The conversion funnel journey could be adapted to different user segments, meaning that traffic and conversion rates could be increased simultaneously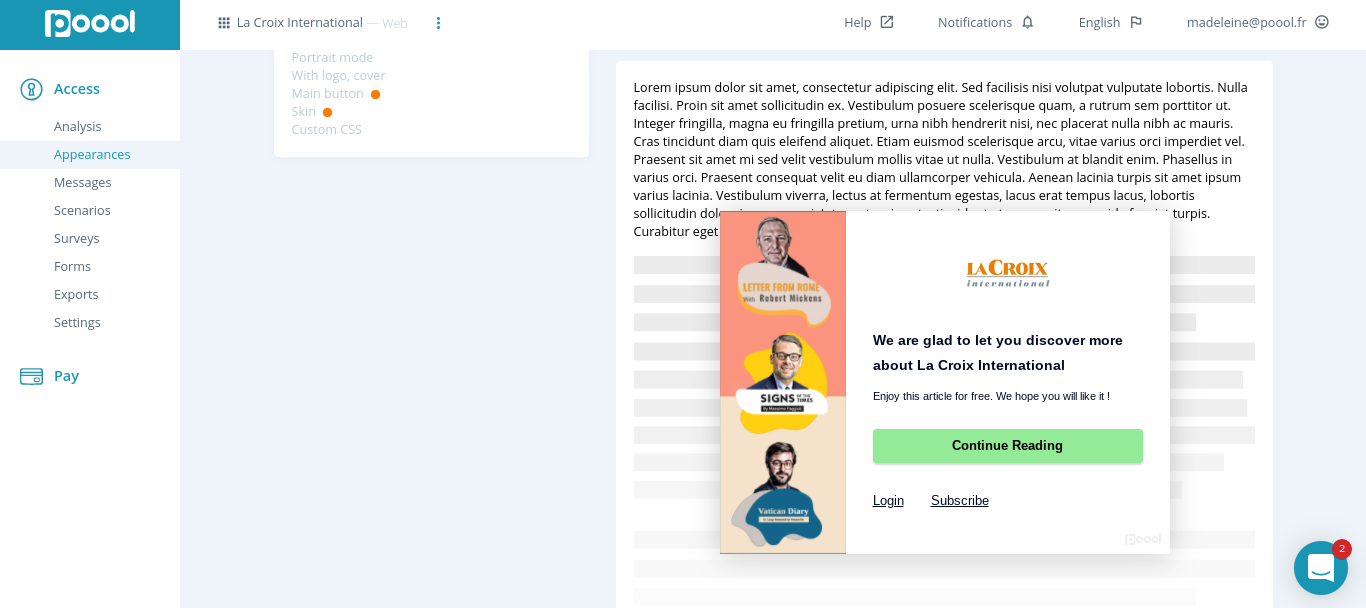 For example, for volatile users who didn't appear ready to subscribe, the journey involved

👉  One free article (using the 'Invisible Unlock' widget)
👉  A newsletter wall to increase engagement and collect user's email address
👉  The paywall to require subscription
Thanks to the segmentation abilities on the Dashboard, La Croix International have also been able to create alternate user journeys depending on where in the world the reader is accessing their site from. Usefully, this allows for personalization of the wall for aspects such as the currency of subscription.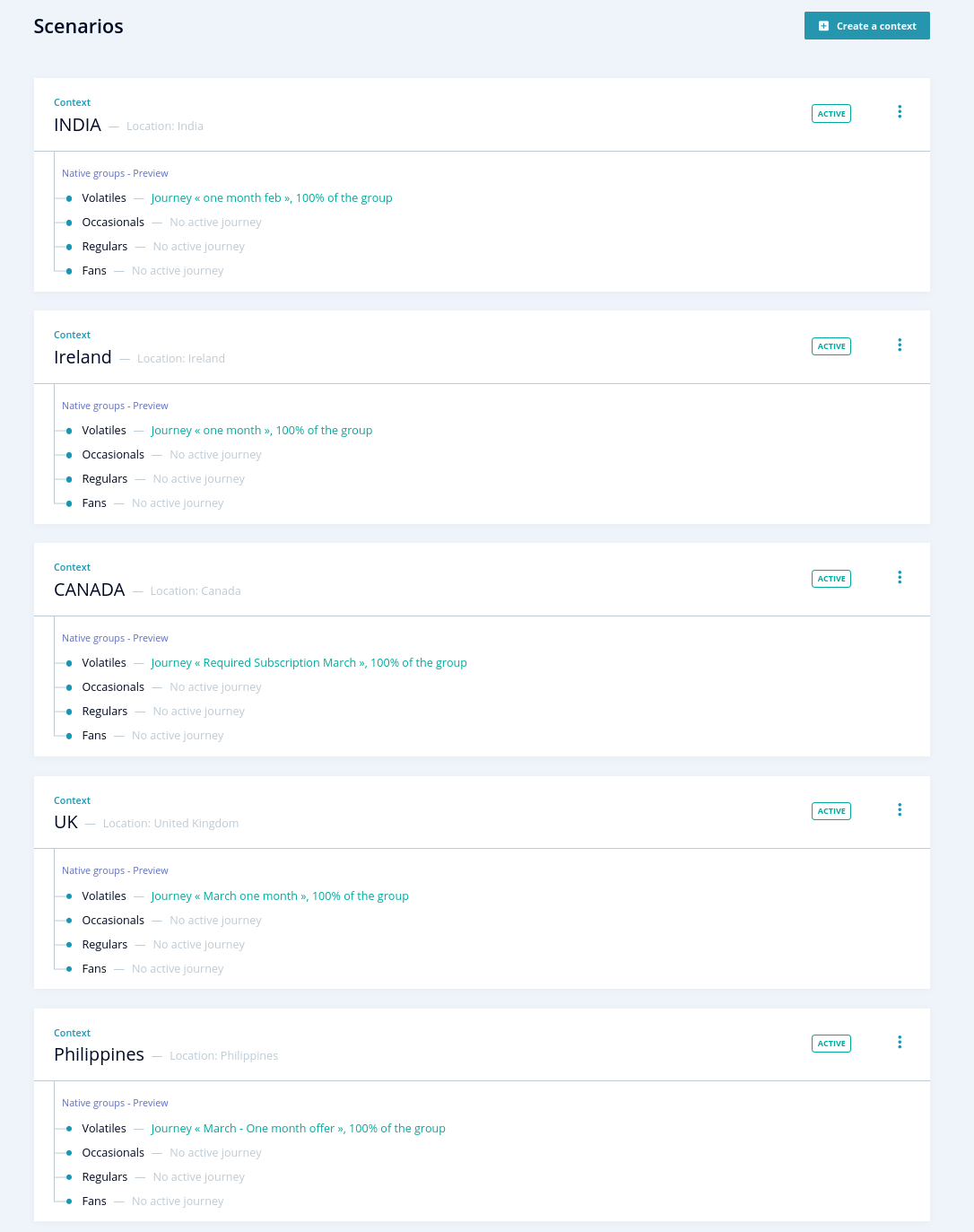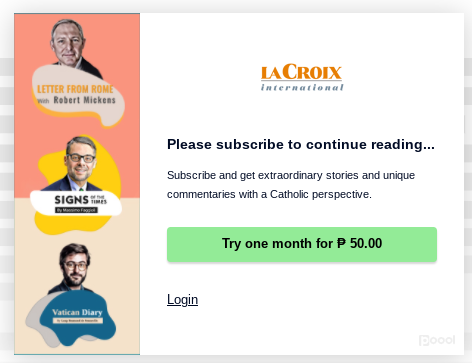 ---
Results came in very fast and were extremely promising. La Croix International reached seemingly contradictory goals: increased traffic, engagement and conversions.

In just a few months, they grew traffic on their website and collected five times more email addresses for their newsletter. And all this whilst their conversion rate rocketed, with the number of subscribers doubling within a year.

The secret? A good content strategy paired with a good marketing and paywall strategy.

Today, La Croix International has an excellent loyalty rate and an active subscriber base that is constantly growing. Notably, they saw a peak in March/April with a 7% rise in their customer base.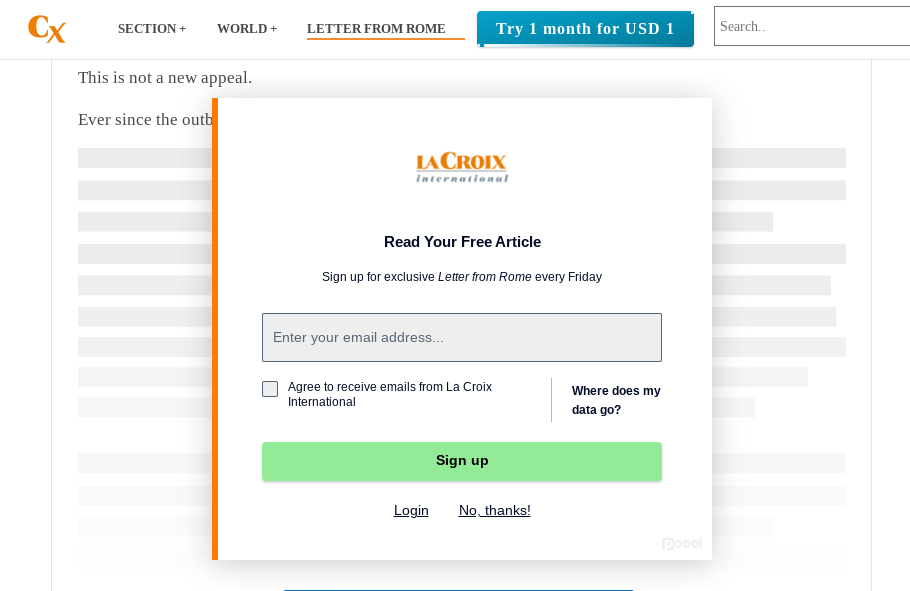 ---
To see the progress that La Croix International has made with their newsletter and subscription strategies has been amazing. The results show the work put into their initial testing and the development of user journeys that followed.
The team at Poool are excited to see what's to come!

Interested in doing something similar and increasing traffic, engagement AND conversion rates all at the same time? Book a free demo with the team now!