Engagement is widely accepted as the essential element to a successful digital revenue strategy. However, true success lies in understanding what engagement actions are the most effective in increasing the monetary value of each individual reader, or average revenue per user (ARPU). Whether a publisher's revenue strategy is driven by subscriptions, ads, or both, there are a number of high-value engagement strategies to employ that drive time on site, page views, registrations, and subscriptions.

This white paper, produced in collaboration with Viafoura, will focus on practical implementations that move users through the funnel from anonymous, to newsletter subscriber, to registered member, and finally to an engaged, registered reader who is ready to subscribe.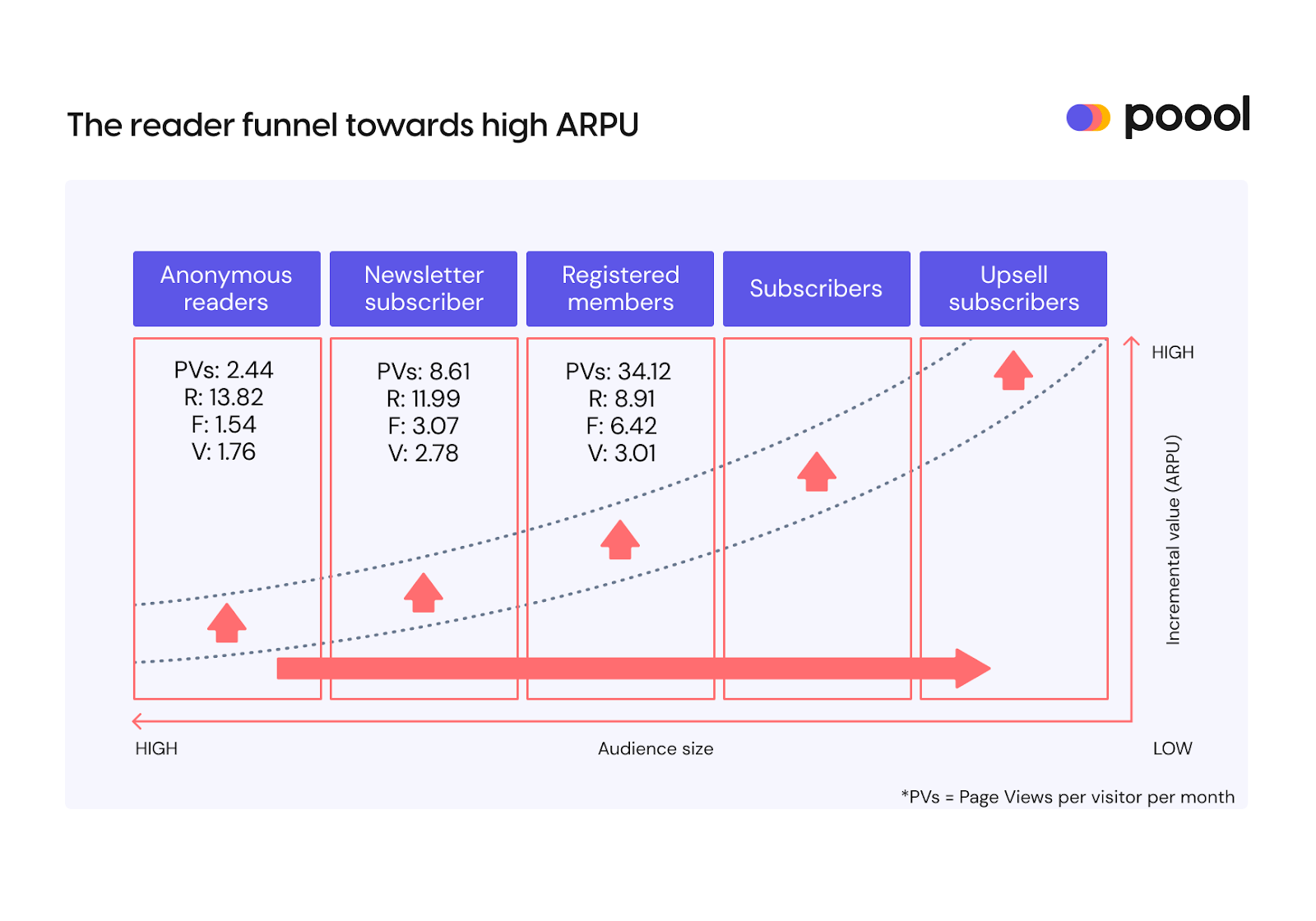 The drive from anonymous to registered
Newsletter subscription
Registration
Enhancing a registered user's experience to drive subscriptions
Implementation: putting theory into practice
Conclusion
---
Interested in personalized advice from our consultancy experts on how to better engage, convert and retain your members and subscribers?
Book a demo