In short:
Brand publishing is a hugely beneficial strategy, but content needs to be turned into value for the business in order for this strategy to be worthwhile
A registration wall is a simple but effective way to do this, establishing a value exchange with your user
Some best practices include providing enough value to registered users, taking lessons on habit-formation from traditional publishers and ensuring that you turn these members into sales
Prefer to read in French? C'est par ici !
Not yet heard of Brand Publishing? Start here: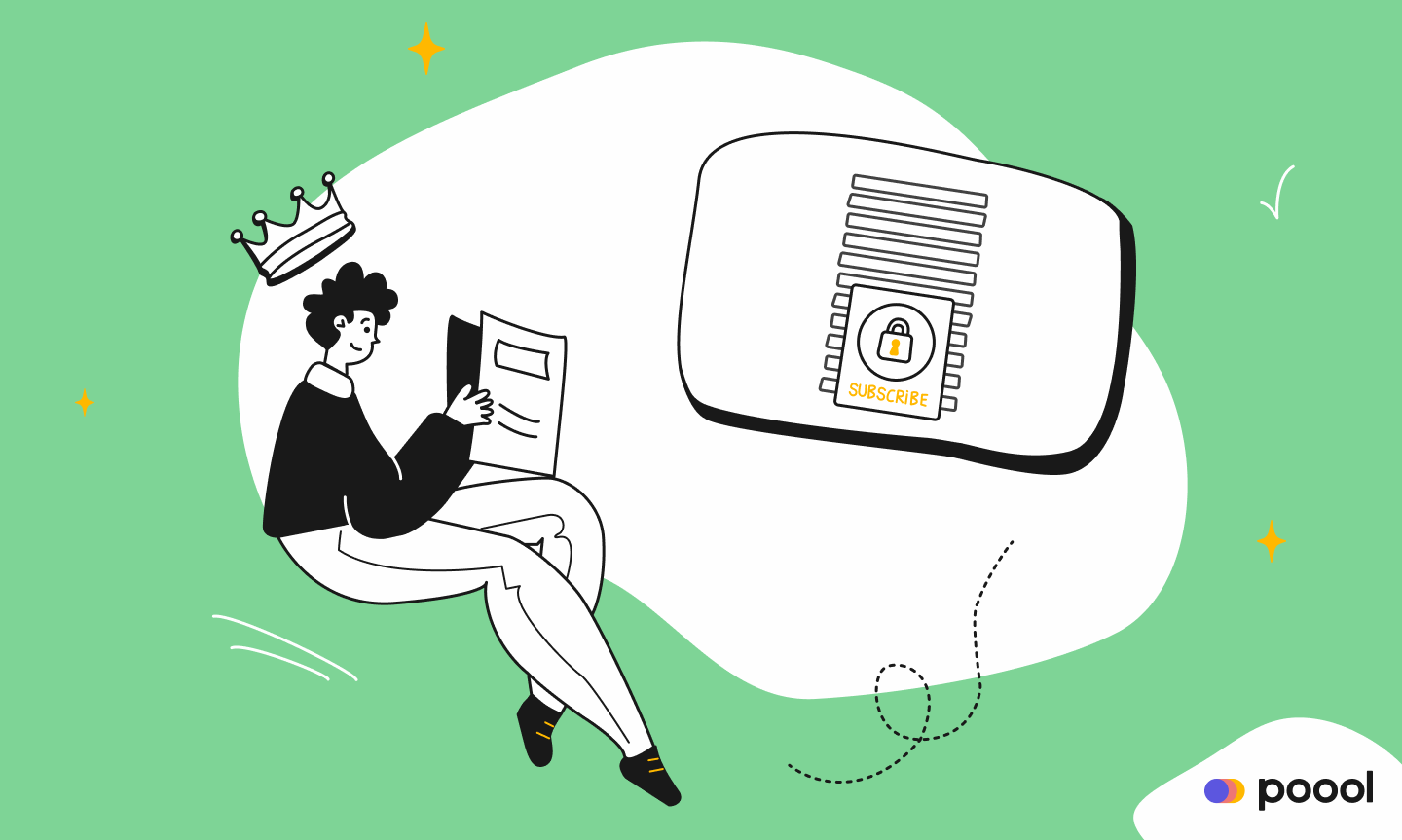 ---
Forget content marketing, brand publishing is the latest secret to convert users into paying customers! With content that moves away from focussing on the product, a brand publishing strategy means better audience acquisition, closer relationships with users, a market positioning as industry experts and a whole lot more...

However, as with any publishing strategy, content alone isn't enough - this content needs to be turned into value for your business in order for a brand publishing strategy to be a success.

One of the most valuable ways to do this is through an audience conversion strategy. And, whilst most might jump to the conclusion that this involves a paywall (users being blocked and required to subscribe) there's actually an alternative model that's perfectly suited for brand publishers and their users alike…

Namely registration walls.
---
There are 3 things required for a successful brand publishing strategy:

You need to produce quality content and give value to your users (this is on you)
You need to bring traffic to your content (again, you)
You need to transform these audiences into business (using a tool)

A registration wall does exactly that, establishing a value exchange between you and your reader.
---
Registration wall for brands

A registration wall blocks content and asks or requires users to create a free account in exchange for access to content.
Whilst the user gets to continue reading and can access other benefits offered on your site, you get value in the form of a de-anonymized audience, first-party data, increased ad-revenue, etc.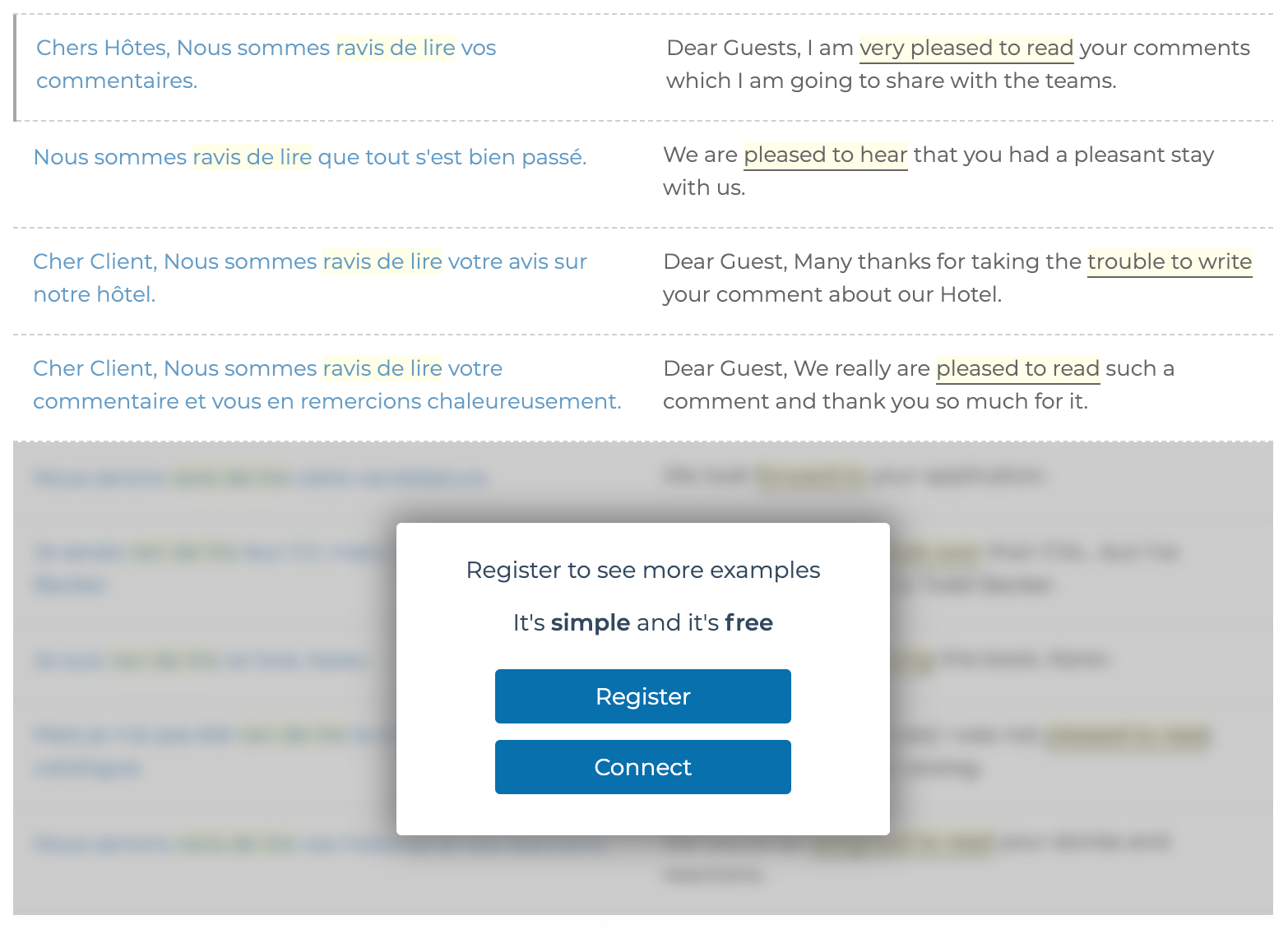 Reverso, the online dictionary, blurs half of their content results, requiring a user to register in order to gain access. The focus is placed on this conversion being free and simple to help persuade users to pass through the wall.
---
Why should brands be using a registration wall?

De-anonymize your audience and collect first-party data - by registering, your users will have a custom reader ID meaning that you can track their interactions with your content and site across devices and visits.
Better understand your market - this data gives you valuable insights into your target audience, not only supporting your content strategy but also your entire business model
Sell advertising spots at a higher rate thanks to targeting - whilst your main goal may be selling a product or service, you can also develop a stronger ad revenue stream thanks to the data collected from registered users
Improve the user experience - registering will give your user a whole host of benefits (based on your strategy) such as an account space, UX features such as the ability to save content for later, personalized recommendations, additional content, etc. which will contribute to increasing engagement, loyalty and retention (all important metrics for your business model)

The companies who are jumping on the brand publishing bandwagon come from every possible industry, including B2B Saas, sports clubs, job directories, supermarkets, e-commerce brands, etc.

---
How can brand publishers make their registration wall model a success?
Firstly, it's worth highlighting that quality content is what's going to make your users convert. This is the foundation of your content strategy, from which you can then gain value from your audience.

Offer value in exchange for account creation

A better user experience, UX features, an account space, early-release offers, product discounts… There are endless advantages that you can offer users in return for the value that you gain from account creation.

Tesco allows users to save recipes to a 'binder' and encourages members to sign up to their Clubcard to receive discounts, further increasing brand loyalty.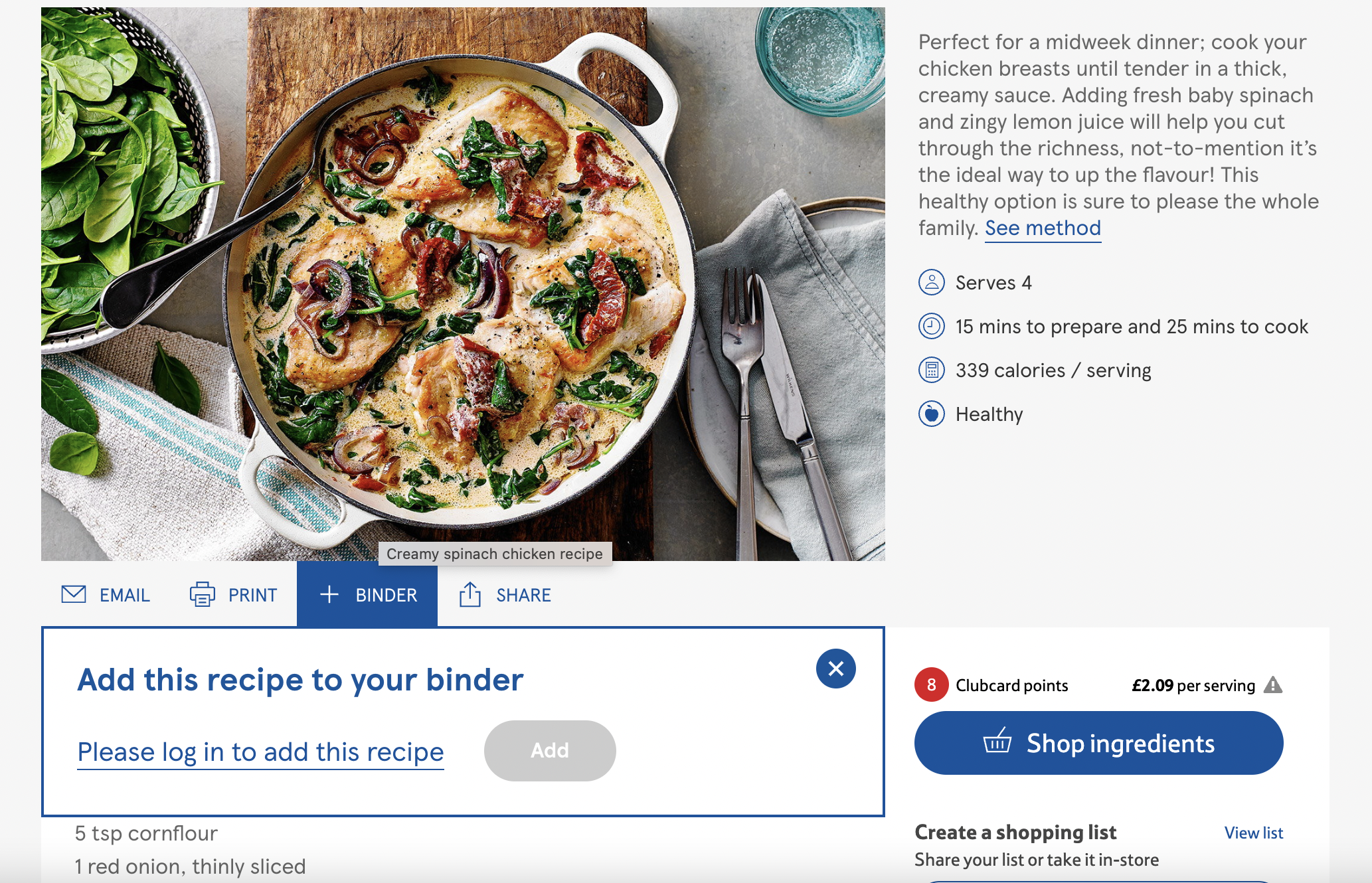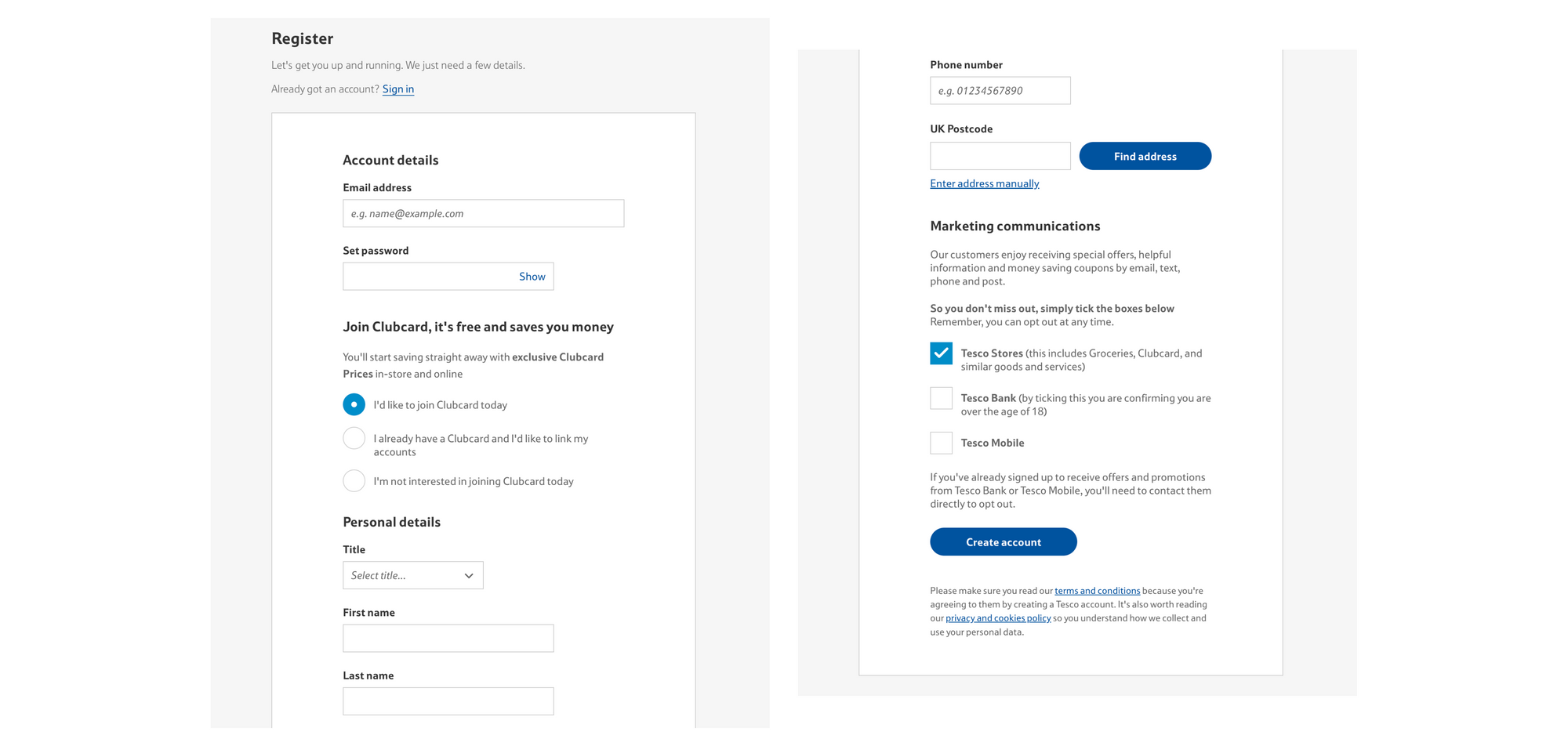 They also give users the ability to manage their communication preferences from day one, something that's hugely important for client retention and satisfaction. It also shows that you respect their privacy and data, increasing their trust in your brand.


L'Oreal's brand publishing site, Makeup.com, has integrated interactive formats into their content to increase engagement, with many requiring registration at the end to receive the results.

Forefront these benefits at every stage of the conversion process

Reduce the number of users who abandon the registration process by constantly reminding them of the value they get in return for account creation.

Reverso adds these benefits at the side of the registration page.

Reduce the amount of data collected by asking for minimal information at the point of registration, instead progressively profiling the user as they interact with your site.

Welcome to the Jungle offers users the option of signing up with an existing Google or Linkedin account, meaning data can be shared and minimal effort is required of the user.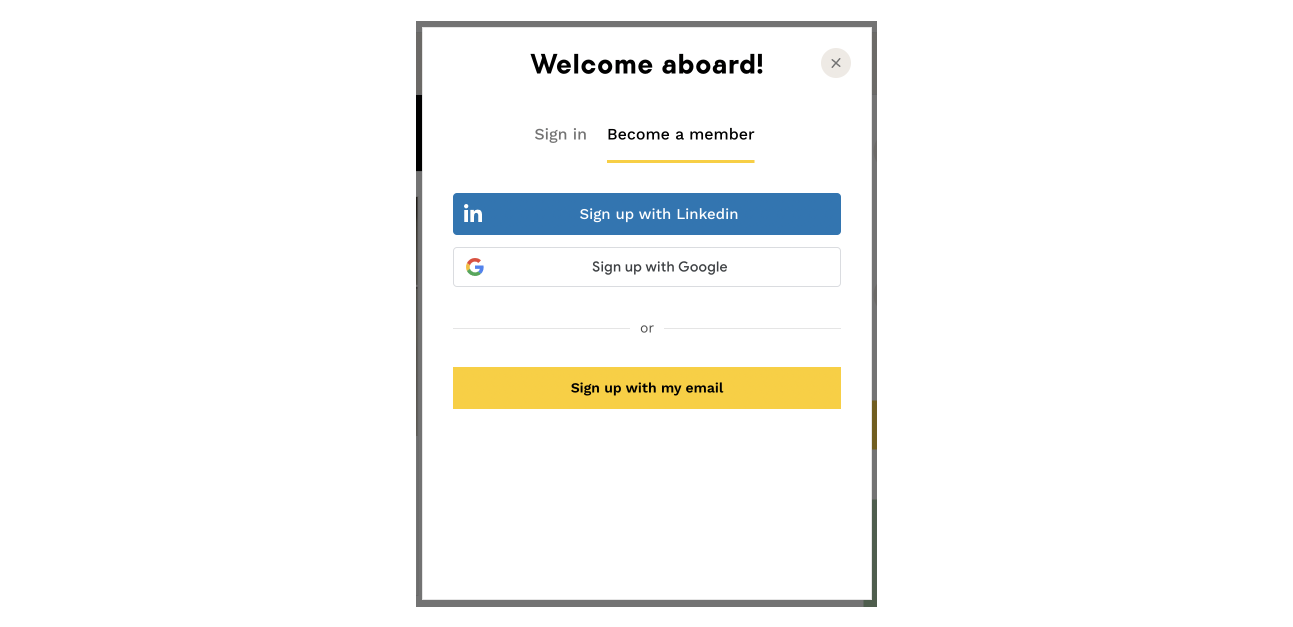 Find out more about WTTJ's brand publishing strategy in our interview with their Head of Strategy.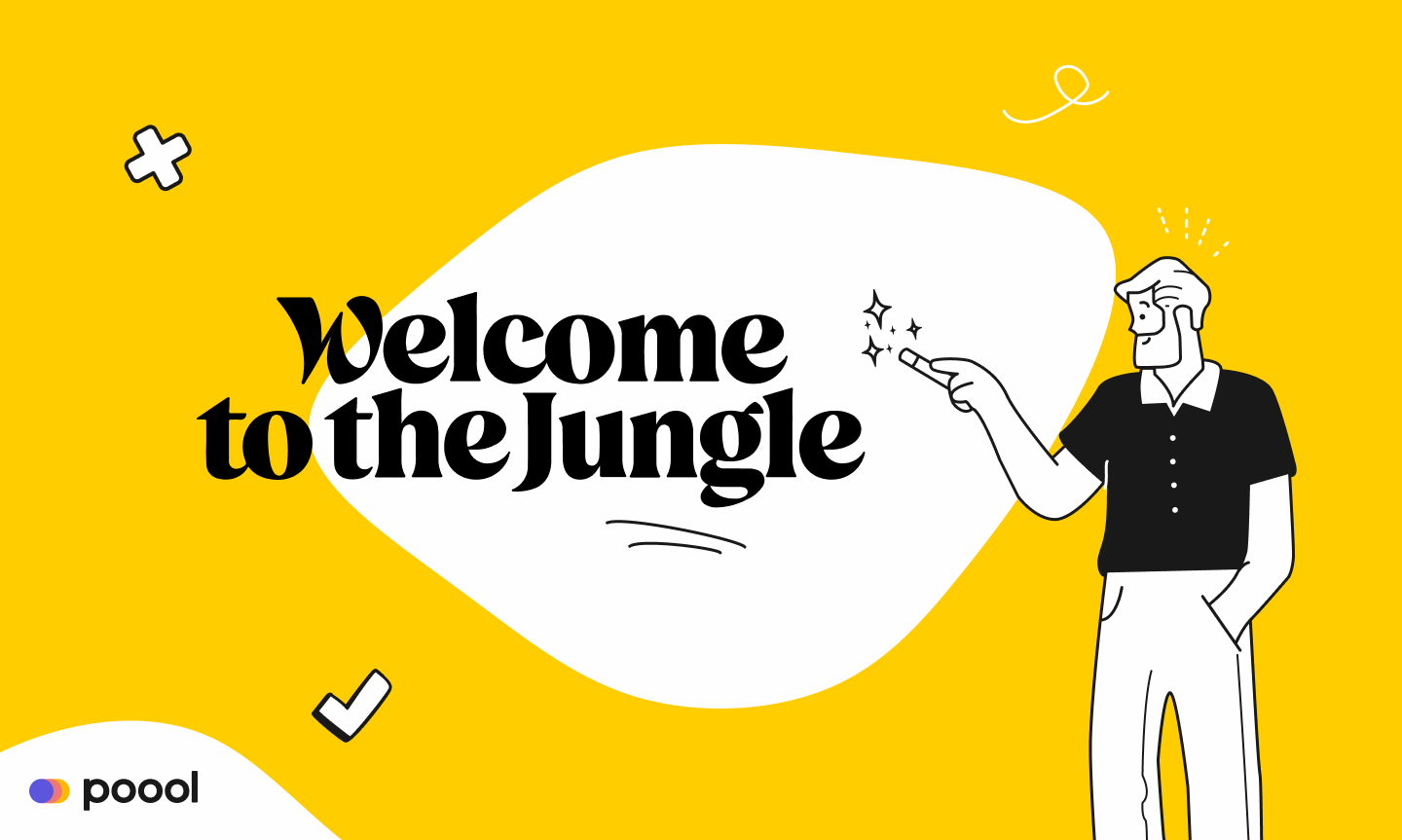 Learn from traditional news publishers

With newspapers being delivered on a regular basis, print publishers successfully established themselves into their readers' daily lives, ensuring they kept coming back for more. And whilst the transition from print to digital has arguably diluted this habit, many publishers have turned to newsletters, games and other forms of content to build habits, the ultimate goal for increasing engagement (and so revenue).

Brand publishers should seek to do the same, and registration gives you an even better opportunity to achieve this given that you now have key data points such as email.

Editorial formats - content series, games, live updates/news, interactive content
E.g. Men's Journal quiz that has the added bonus of data collection
UX features - follow content/authors, save content for later, discussions/debates, notifications

Off-site editorial - newsletters, apps, push notifications, social media



Put registration to use in sales activation

Of course, engagement, data collection and personalization are great, but they're only of value to your business if converted into revenue. And, even better, if these engaged users then come back and purchase on a regular basis, recommending you to others and advocating your brand.

Decathlon, for instance, used a summer campaign to increase engagement through interactive content before converting this into a sale with personalized recommendations. Thanks to the reader being registered, the company collected data to better understand the buyer needs and present adapted products that they're more likely to purchase.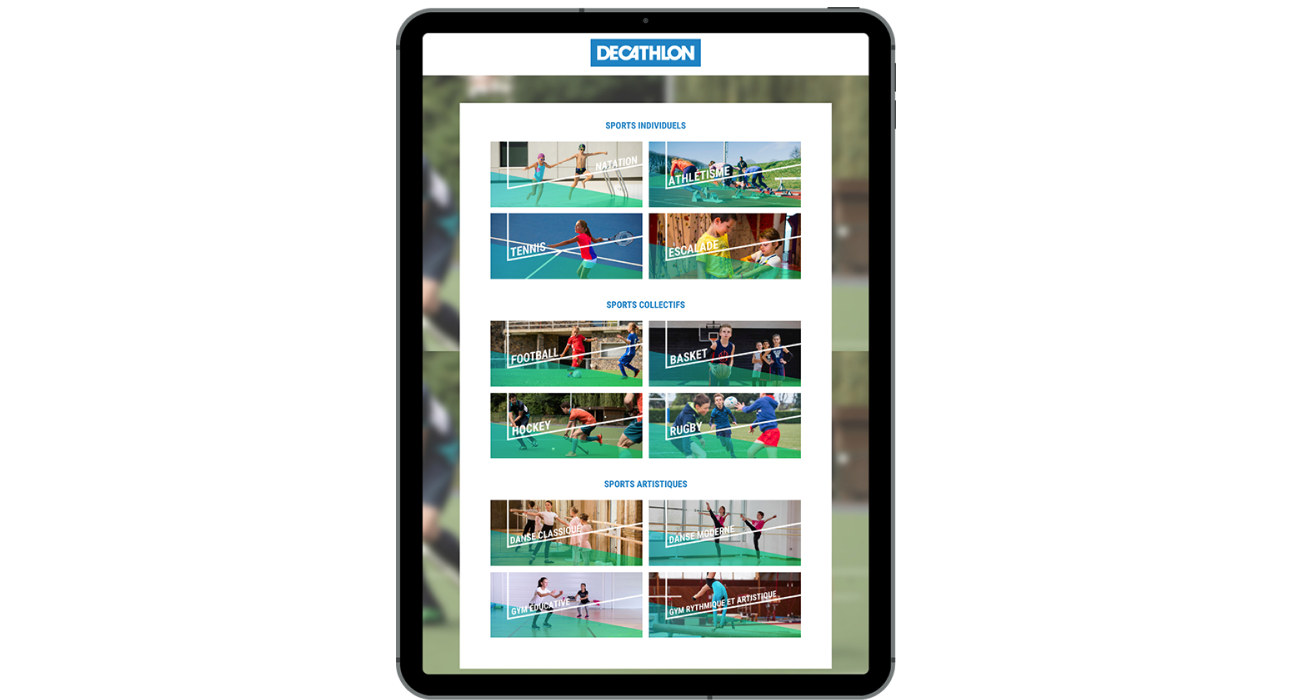 ---
You may also be interested in: