Join Maxime Moné, CEO at Poool, and SEO expert Vahe Arabian, Founder and Director of State of Digital Publishing, as they discuss whether a paywall can have a negative impact on SEO, best practices to follow and how you can maximize the value of both your conversion strategies and SEO performance.

On the agenda:
Walls 101 - the basics
Walls and SEO - the 'need to know'
Can a wall have a long-term negative impact on SEO?
SEO guidelines for maximizing wall value and SEO simultaneously
Who are Poool?
The all-in-one Membership and Subscription Suite for digital publishers to convert, manage and retain their members and subscribers.

Who are SODP?
State of Digital Publishing is a publication and community for digital media and publishing professionals in new media and technology , additionally providing a range of SEO and content strategy solutions.

Prefer to watch rather than read?
📺 Catch the full webinar replay here 📺
---
Walls 101 - the basics
The type of wall employed has a huge impact on your SEO performance and strategy, so it's important to understand the variety of wall and blocking possibilities.
What are the different types of walls?
🍪 Cookie wall - presented to users who decline consent to cookies, asking them to either accept the user of cookies or support the production of your content in another way.
🎯 Goal = to increase consent rates
📒 Registration wall - blocks content and asks or requires users to create a free account on your site in order to gain access to your content.
🎯 Goal = increase the number of registered users, collect 1st party data, monetize from advertising
💰 Paywall - blocks and asks or requires a user to pay to subscribe in order to access premium content.
🎯 Goal = increase the number of paying subscribers

Vahe, have you noted an acceleration in the number of walls being employed by publishers?
Yes absolutely - if we look at Google trends, we can see a huge increase in the number of walls being employed across digital publisher's websites, particularly with the advent of ad blockers and during the initial covid period.
We've also noted a diversification of the wall types, especially in the more established, bigger, english-speaking countries like India and Europe.

We can also divide each of these wall types further:

👉 Metered wall - allows users access to a limited amount of content before they're blocked. For example, 3 free articles before a paywall.
👉 Freemium wall - content is divided into free and premium, with the latter being behind a wall
👉 Hard wall - all content is behind the paywall (think Financial Times)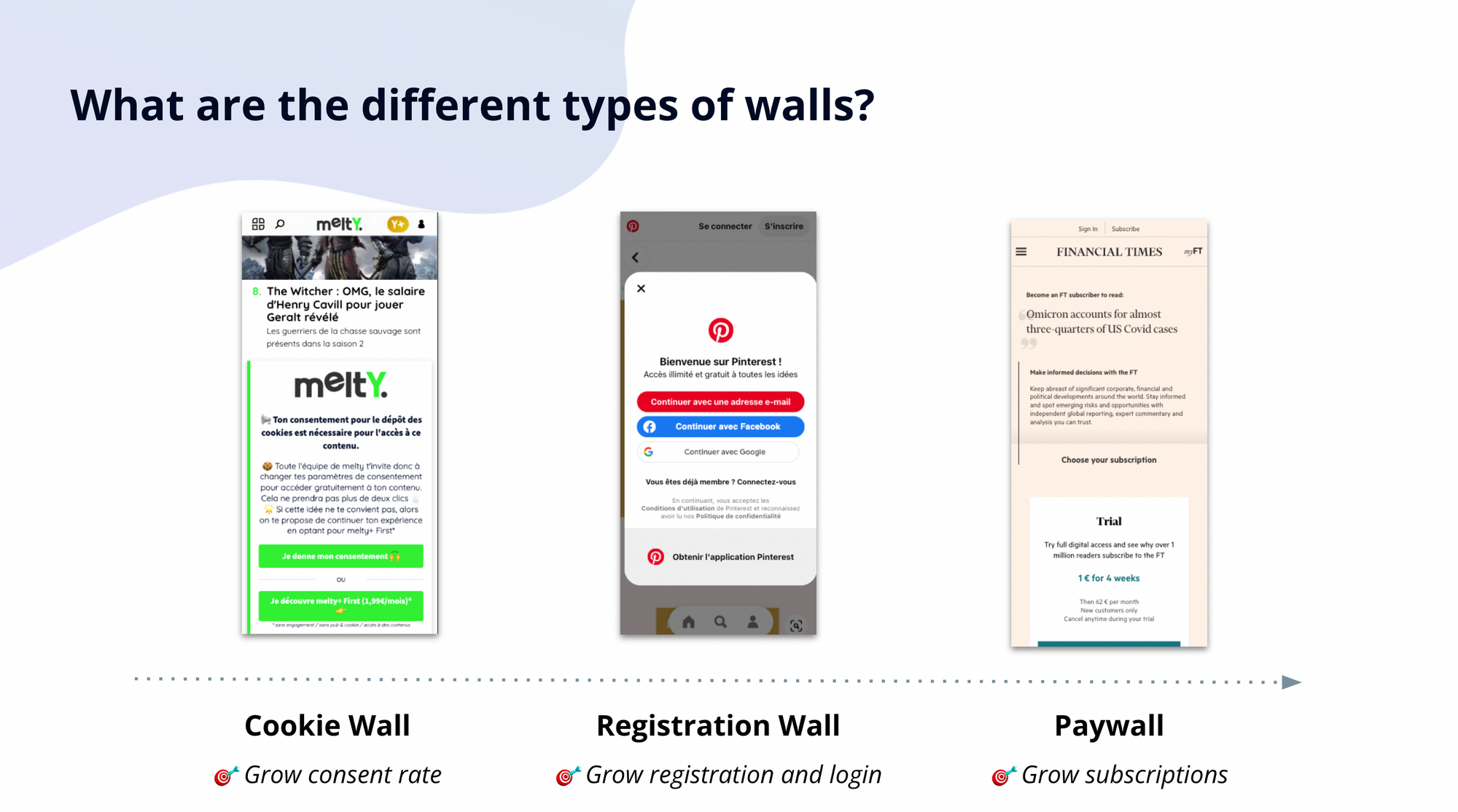 Vahe, can the type of paywall (such as metered vs freemium) influence its impact on SEO?
We'll cover this more later but yes, depending on the crawling and technical aspects of the wall, you'll potentially see discoverability issues with the content depending on the wall employed.
But it's also important to consider HOW you implement each of those different types, because there's huge variation even within a single type. This is especially the case of dynamic approaches, where audiences are segmented and presented with different journeys.
What are the different blocking methods?
👉 Frontal or user side, either via CSS or Javascript
👉 Back or server side, with or without SEO optimization

So, which is the best solution?
Unfortunately, this isn't easy to answer because it depends on the strategy.
For instance, if you're very dependent on SEO and just starting out with a paywall, we'd recommend the user side blocking method as there's less risk involved in terms of SEO.
In general, you can use the table below to compare pros and cons as well as work out which is the best option for your own strategy.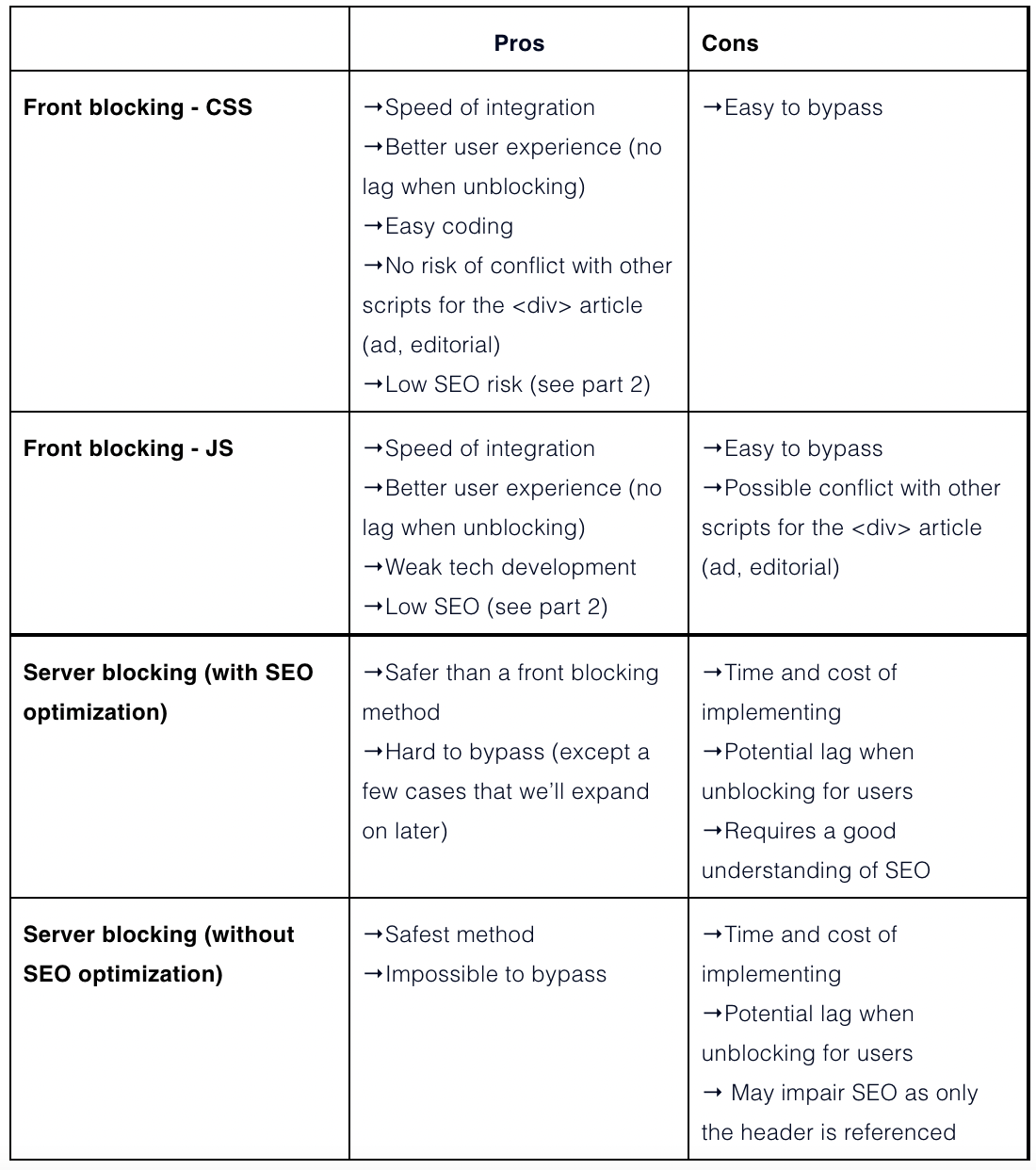 What are your thoughts on this, Vahe?
You have to consider the level of capabilities that you have, but, at the end of the day, it's all about how you protect your content, your main asset to drive monetization.
You'd also need to think about structured data for copywriting and watermarking, particularly as Web.3's coming into effect. This is actually something that you can embed in your content so that if another site republishes your content elsewhere, you'll still get the attribution back to you. This will protect you for the long-term.
These different wall types, models and blocking methods don't make things simple... but that's what we'll cover next.
---
Walls and SEO - the 'need to know'
Technical SEO implementation for paywalled content:
👉 Back in the day, google recommended free sampling
👉 Now, they're bringing Google News Showcase as an alternative, particularly as many legislation changes are dictating that publishers need to be compensated for their work
👉 Publishers have 2 options:
1) Metered sampling (metered paywall) - users offered a limited number of articles per month
✅ Allows for content discovery
✅  Great for publishers launching a subscription strategy

2) Lead in (hard paywall) - user can read title and first paragraph before the block
✅  Works well for premium, evergreen content and niche topic focused content
❌  Hard paywall can affect bounce rates which will influence SEO ranking
❗ But readers need to know what they're subscribing to ️️
Importantly, both need to allow for content discovery to increase propensity to subscribe.
For instance, in the lead-in approach, you can add an executive summary at the beginning of the content, discussing the most important points, prior to the wall. This has the dual benefit of increasing propensity to subscribe and improving SEO performance.

Showing Google paywalled content with structural data
With all the content discoverability nowadays, it really comes down to how you mark up the schema for your content and paywall.
👉 Your code has to tell Google which content is behind a paywall
👉 This is crucial because, if not abided by, you may be penalized for cloaking and probably not rank
👉 Requires a combination of the Paywall schema and Google NewsArticle schema together to make sure your content is discoverable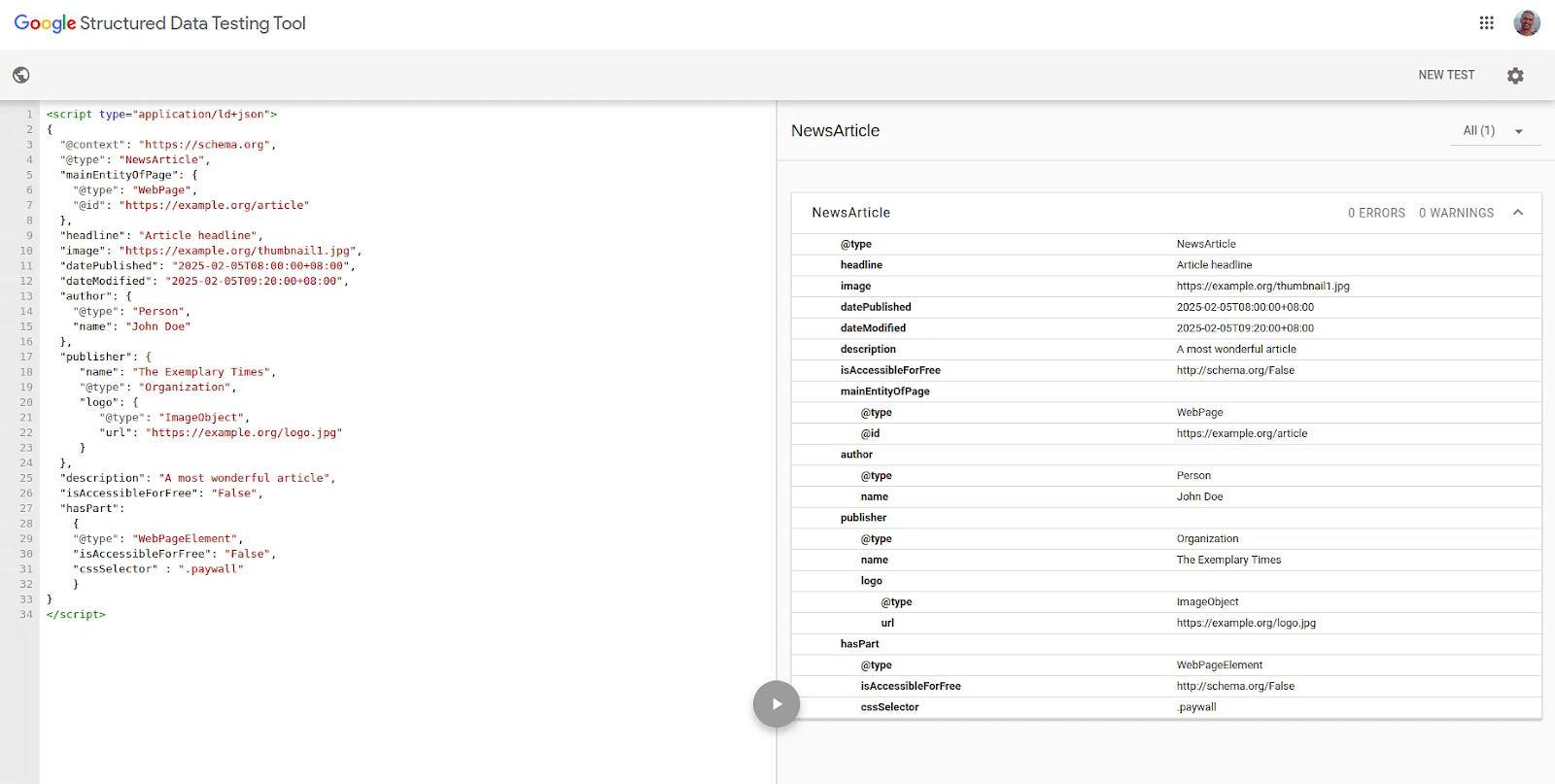 Indicating paywalled content to avoid cloaking
Add a class name to each section of the page that's blocked by a paywall.
Add some NewsArticle structured data (or article schema for non-news based content).
Add the structural data linked to the paywall in the JSON-LD NewsArticle.
What about paywalled content on AMP, News and Discover?
This schema is platform agnostic, meaning that if you're going to use it on AMP, on discover or Google News, all the visitors who come to your site will experience the same thing.
Perhaps the only nuance you want to consider for AMP is that the AMP plugin is compatible with the schema that you've imported, because it might be that you're using different templates.
---
Can a wall have a long-term negative impact on SEO?
The good news here is that by choosing the right wall strategy with the right blocking method and by following the 'need to know' guidelines, we know that we can feature our content on Google, Google News, etc.
But one question that's asked a lot is whether having a paywall will have a long-term negative impact on SEO?
Research online will tell you both answers...


Vahe, what are your thoughts?
I think that, overall, with technology improving and everything becoming more streamlined to make content discoverable (including Google's own methods of ensuring this is possible), the answer is that it's not going to have any impact.
The reason it's maybe had a negative impact in the past is for 2 reasons:
1) Maybe the content type isn't a good fit for a subscription strategy, which is definitely something to consider
2) Technology didn't used to be as advanced as it is now, and many recent implementations are significantly decreasing risks of a wall to SEO
Max adds that this is a commitment for publishers to not only implement the right strategy to begin with, but keep to the current guidelines from Google and adapt to ensure your paywall doesn't negatively impact your SEO performance.
Ultimately, there's no one strategy that will fit all.
What if we took a different approach to the question?
How can we maximize SEO and wall value at the same time?
There's no magic recipe, but there are certainly some rules you can follow:

👉  Adapting the blocking method depending on content type
One of our clients has a lot of young readers who know how to bypass the paywall. So, to reduce these risks, they implemented different strategies depending on whether the content was lower value or premium. This made sure they got the most value possible from these premium articles
Premium or high value content → Server side blocking (hard to bypass)
Not exclusive but not free (low value content) → User side blocking


👉  Change your "paid" rules (premium / free) based on content type
"Cold" content + all your competitors are free = 😭 → No Wall
"Hot" content + all your competitors use a wall = 🤗 → Ok, Paywall
Vahe adds that you need to understand the goals of each content, which is the concepts around creating pillars and clusters.
Imagine pillars as sections of your website, the evergreen content. You then create the related clusters around that subject, and there may be other content that is promotional, such as case studies or opinion pieces (which convince people to subscribe).
For instance, The Athletic used to employ a hard wall strategy, but they now take a freemium approach to broaden their audience and get into profitability. Now, they successfully drive people to convert through CTA buttons on their pillar pages whilst specific topic 'cluster' articles have lead in paywalls to increase subscriptions.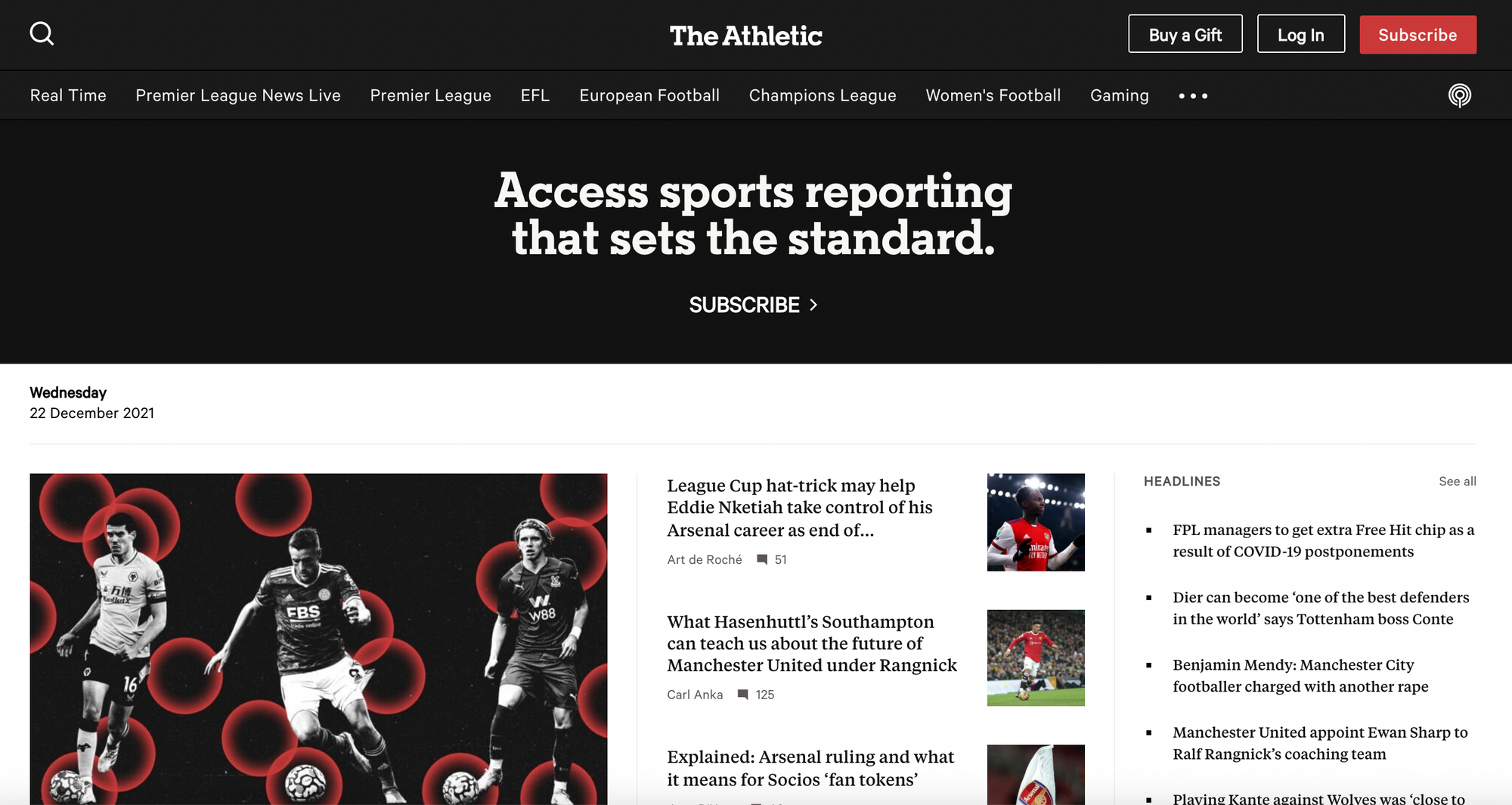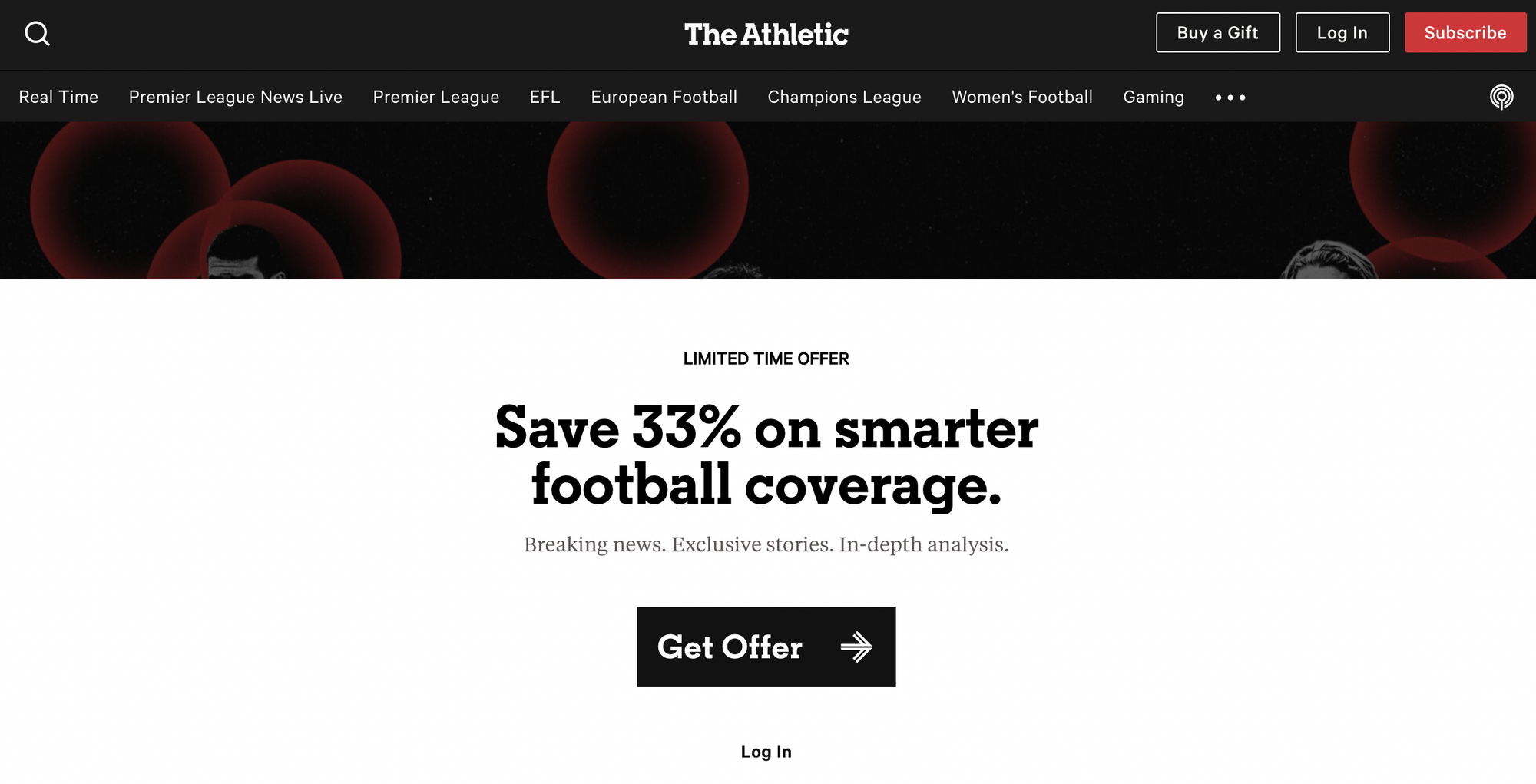 We can say then that a different strategy may be used depending on the paywall employed and content, but also on where the maturity level of the publisher (i.e. at the start of their subscription strategy, employed a paywall for years, etc).
👉  Adapt your "paid" rules (premium / free), based on potential (SEO/SUB)
High SEO Risk + Low subscription propensity = ❌ → No wall
Low SEO Risk + High subscription propensity = ✅ → Ok, Paywall
---
Takeaways:
1- Competition
👉  Check competitive landscape and adapt your blocking rules

2 - Blocking method
👉  Choose the right blocking method based on your audience, SEO dependency, maturity, competition, etc.

3 - Paid rules
👉  Make sure subscription and SEO teams are working together to choose the best paid rules

4 - AND make sure every choice you make will also benefit user experience (which, in turn, will benefit SEO)
Vahe, do you have any other tips to add?
On top of all these things, I'd recommend investing in ensuring your website is compliant for a good user experience. But definitely the most important is finding the right solution for you, based on your current situation.
---
Poool would like to thank Vahe for joining us in this insightful webinar!