Although once a model that was only considered as something 'the big publishers' do, digital subscriptions are continuing to grow in popularity year-on-year amongst publishers of all shapes and sizes.

Currently valued at $650 billion, the digital subscription economy is expected to more than double by 2025 as premium models are now considered as the most important revenue stream, ahead of advertising.

So, as a publisher who isn't The New York Times or Washington Post, why should you develop a subscription strategy and take your share of this profitable business model? Why should digital subscriptions be a priority and not an afterthought?

Advertising revenue has been declining for years (but subscription doesn't have to replace it, more support this revenue stream)
There's no one-size-fits-all approach
Revenue diversification is essential
A predictable, recurring revenue stream
Build trusting, lasting relationships with users
Subscription doesn't mean putting SEO or traffic at risk
You don't have to go 'all-in'
Put users at the forefront of your business
Data collection
You don't need a huge tech team or specialized knowledge
---
1) Advertising revenue has been declining for years and isn't set to stop


The average click rate on ad banners is 0.05%
More than 35% of readers use ad blockers
Thousands of digital medias are fighting for the remaining 20% of Google and Facebooks digital ad market
Up to 80% of traffic is now on mobiles, where ads are more intolerable and sold at a lower cost
Cookie consent rates are falling due to tightening data collection laws, with France leading the way and others set to follow
Third-party cookies are phasing out. Chrome may have delayed this until 2023, but it's still going to happen and publishers need to prepare themselves

What does 'no cookies' mean for advertising?

Cookieless inventories are being sold at a 2x lower cost (or even not at all)
Cookie consent rates are expected to fall by 20% every 6 months

"A non-consent audience is valued -80% RPM less than a consented audience." David Folgueira, Prisma Media Solutions

Advertising is certainly no longer a stable, sustainable revenue stream alone. However, contrary to assumptions, it's not about a battle between advertising and subscription. It's more about finding a balance for your business model, one that's suited to the potential of each revenue stream and your audience.
---
2) There's no one-size-fits-all approach - you can find the subscription model that suits you


Whenever the word paywall is mentioned, many immediately think of Financial Times or The New York Times who employ fairly tough, restrictive strategies. However, this really isn't all that's on offer when it comes to converting users into subscribers:

Freemium: perhaps the most popular approach, particularly among small-medium sized publishers who want to balance multiple revenue streams. In this model, content is divided into free and premium, with premium referring to the articles blocked by a paywall and reserved for subscribers only.

Metered: readers are given a quota of content to access for free before being blocked by the paywall. This is a great technique to allow for content discovery whilst converting your most engaged users after consuming a considerable amount of content.

Hard: the toughest paywall strategy where users are blocked as soon as they try to access content. Think Financial Times.


Dynamic: this model adapts based on the profile or context of the user meaning it's hugely valuable for finding the balance between frustration and engagement that's essential for high conversion rates. For instance, you could employ a hard paywall strategy for your most engaged readers (we call these 'Fans') whilst you could present less engaged users with a registration wall first, to collect data, personalize their experience and increase engagement, before later blocking them with a paywall at a point when they have a higher propensity to subscribe.

---
3) Revenue diversification is essential
Publishers are operating in a constantly changing digital environment where anything from Google announcements to pandemics (I have one in mind) could put one of your revenue streams at risk.

Multiple revenue streams, when used alongside each other, can not only support business growth by working effectively together, but they provide stability and support incase of any sudden market changes.

And, of course, there's more revenue streams available than simply subscription and advertising. Many talk of the 'big 5' that publishers should establish for a diversified monetization model:
Print (although increasingly more publishers today are digital-first)
Reader digital subscriptions
Advertising
E-commerce (a developing trend)
And an innovative option, such as events, education, products, consultancy, etc

---
4) A predictable, recurring revenue stream = growth


Whilst diversifying your revenue streams is hugely important, it's equally valuable to ensure that at least one of these is recurring and predictable.

Advertising may work well, but it's fairly unstable. Digital subscriptions, on the other hand, come in on a regular basis and it's often easy to calculate the revenue that you will receive for the coming periods. This is hugely valuable for business stability and growth, which in turn enables investment in other areas such as content, user experience and expansion.
---
5) Build trusting, lasting relationships with your audience


De-anonymized members and subscribers have stronger relationships with you than anonymous visitors. This is in part because of the community they feel they're a part of, but also the value that you offer in exchange for data, payment, or other. This conversion through a value exchange increases engagement and forms a habit in the user's life with your content taking a valuable place in their routine.

The key to achieving this huge benefit of subscription is defining a clear value proposition - ensuring that your products or services respond to your user's needs, help them achieve their jobs-to-be-done and solve their pain-points.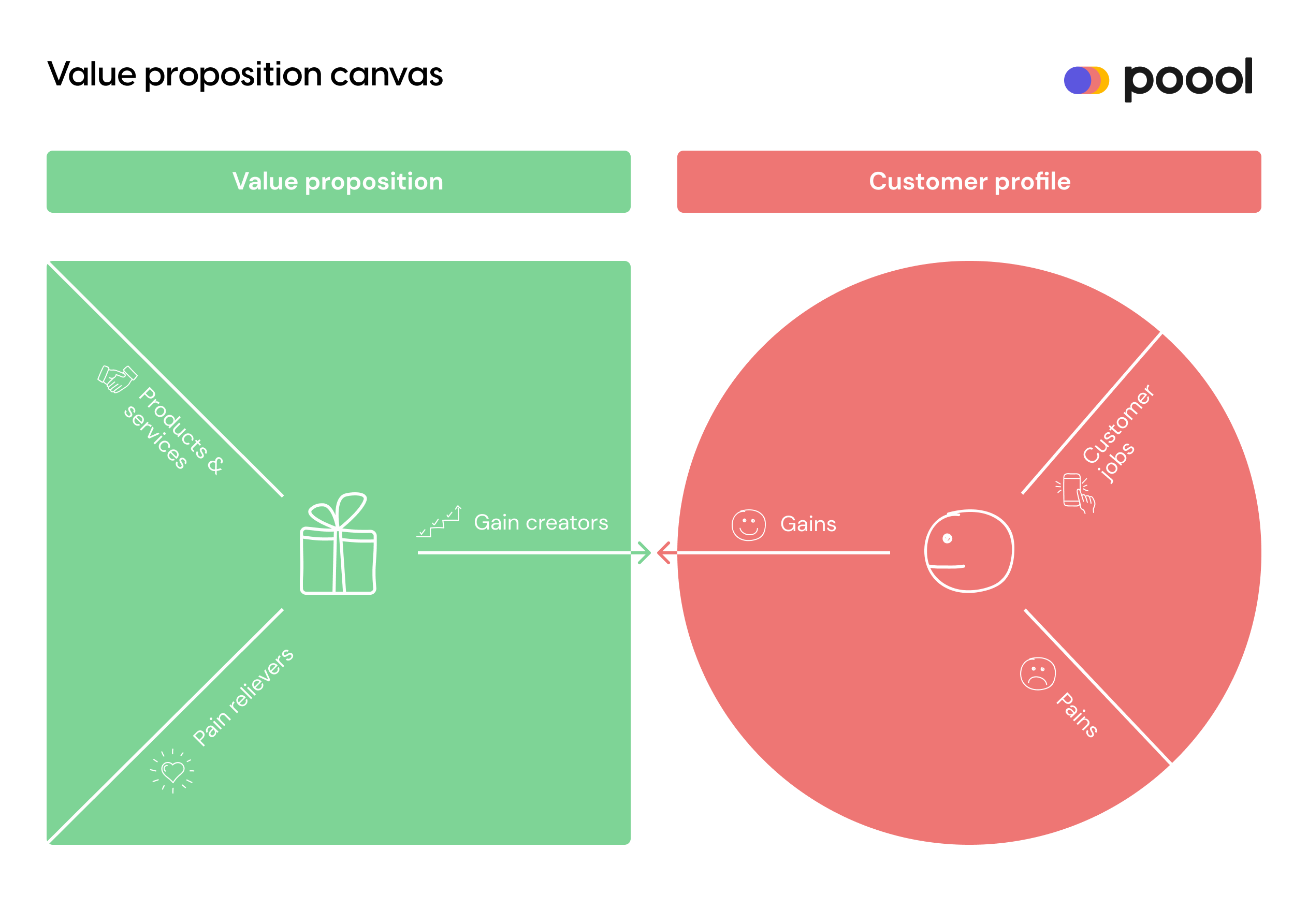 ---

6) Subscription doesn't mean putting SEO or traffic at risk


Many publishers are concerned about the impact of blocking content with a paywall on their SEO and traffic acquisition. But there are in fact many ways to mitigate the risks to both of these as well as the argument that the benefits that subscription brings outweigh the possible side effects.

Regarding SEO, the paywall blocking method plays a huge role in whether Google bots will be able to crawl your content. For instance, frontal blocking methods mean that the content is always available on the page but will simply be hidden from users if they aren't subscribed. Server-side blocking methods, however, won't send content to the page unless a user has access to it, meaning google bots can only crawl through the content above the paywall. Despite this, there are many optimization techniques that you can employ to reduce risks to SEO.

To learn more about this topic, check out our 'Walls and SEO' white paper as well as our article on bypassing paywalls that discusses blocking methods and their consequences.  

In terms of traffic, there are two things to bear in mind.

Firstly, publishers often focus too much on acquisition of subscribers and not on retention of existing ones, which is highly more valuable and significantly less costly. This means any  reductions in traffic acquisition may not be as bad as it seems.

Secondly, personalization is the key to avoiding risks to traffic. For instance, less engaged users could be left to discover content without being blocked, whilst you employ a tougher paywall strategy for users who read your content regularly.

What's more, personalization through triggers is hugely valuable for acquisition strategies, especially for giving users coming from a specific source (such as news aggregator sites or social media) the chance to discover your content for free before being asked to subscribe.

Discover how Journal du Dimanche maximized audience acquisition and conversion simultaneously thanks to Poool's trigger feature with upday.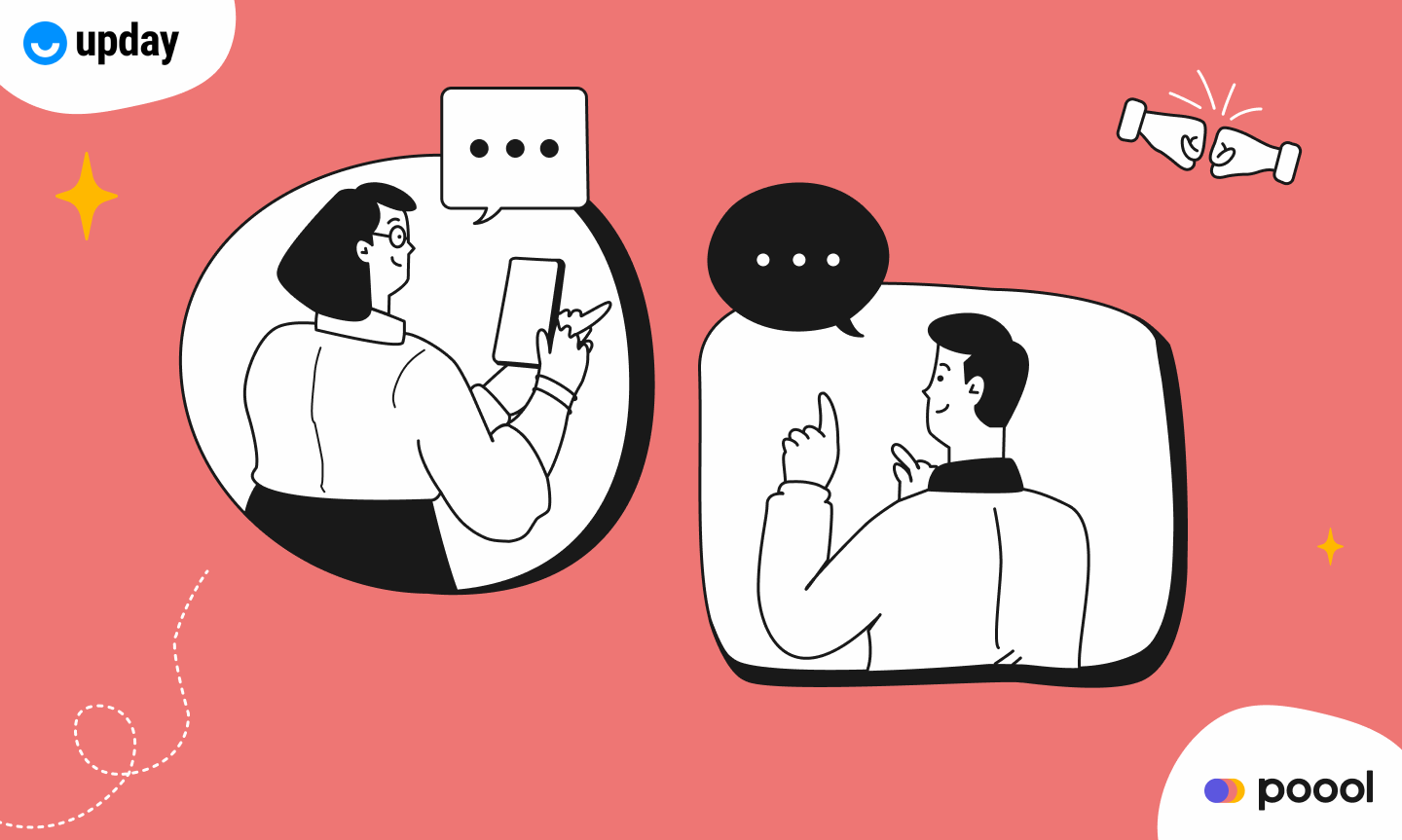 ---
7) You don't have to go 'all-in'


Still concerned about the risk of subscription on your other revenue streams, traffic or SEO? Well you don't have to go all-in straight away (or even ever). Even having a small number of subscribers can prove hugely beneficial to your business - just 1 subscriber has the same ARPU value as 300 anonymous users!

How about segmenting your audience and only presenting a paywall to your most engaged users? Or to only a small percentage of your audience to begin with, as a test.

What about employing a freemium model where only a small percentage of your most highly researched, valuable content is blocked?

Or you could even employ an optional wall with a 'No thank you' option that allows a user to unlock the wall without subscribing.

But the most effective first step without taking risks is registration. Instead of asking users for payment, you can start by asking them to create a free account. This brings you increased ad revenue through targeting, first-party data to inform your strategy (and help you understand which users are likely to subscribe) as well as allowing you to personalize and improve the user experience.
But, above all, account creation increases a reader's propensity to subscribe, as proven by this client's user-to-subscribe conversion rate for different audience segments.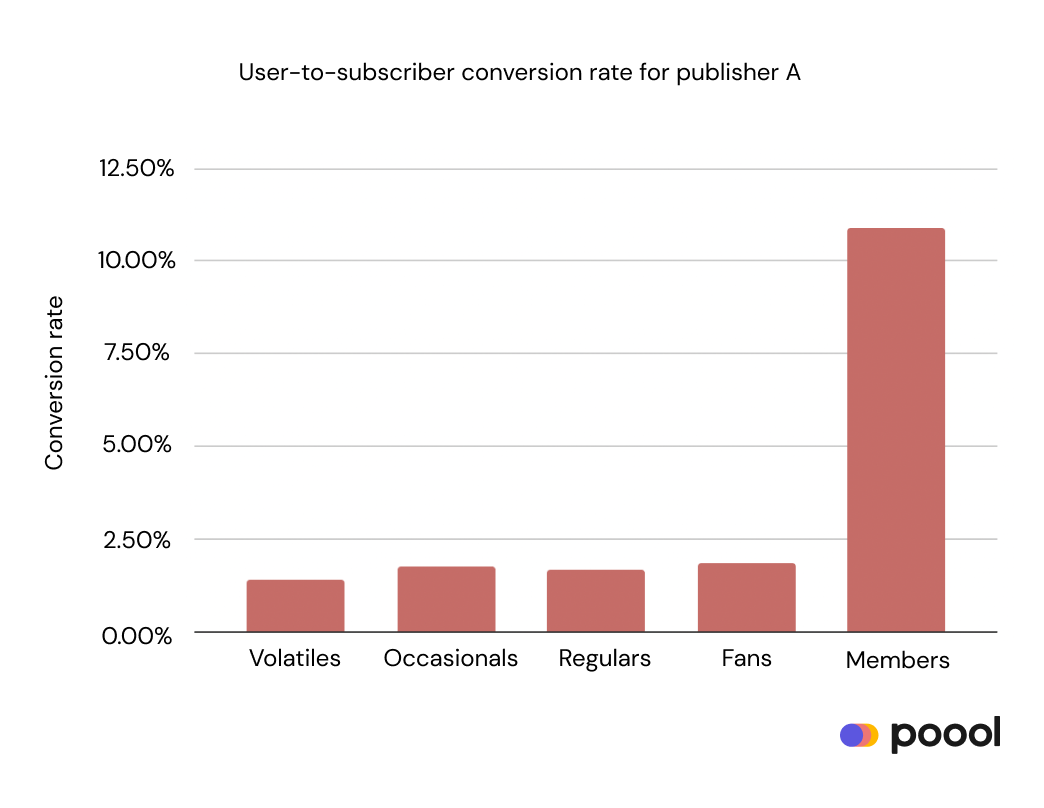 In summary, a subscription strategy is scalable and you don't need to go all-in from day 1 (in fact, it's often better not to). Even The New York Times started with a metered strategy of 20 free articles per week, and now they're well-known for their tough paywall model.
---
8) Put your users at the forefront of your business


"For publishers...'customer-centric' means a primary focus on serving the needs of a customer segment rather than searching for a customer segment for a product or product type" - Targeted Media Services Network
Users are no longer simply passive readers of information, without any direct contact or interaction with the publisher. Instead, with subscription and membership strategies, users go beyond the traditional consumption of content and now become a part of your publishing. Consumers today expect to be able to engage with your company, interact with you and feel involved in a larger community with shared values.
From your end, publishers should switch to becoming customer centric, listening to and involving audiences at every opportunity to better align with their needs and expectations.Not only will this help to restore the human element to publishing but it will also increase engagement, brand loyalty and build strong, lasting media-reader relationships, which all significantly impact your ARPU and business growth.
This is where focussing on ARPU rather than 'eyeballs' (traffic) is optimal.

---
9) Data collection (supports both ad and subscription revenue streams)


We're all aware of the looming cookieless future which will result in fewer analytic possibilities and ad slots being sold at a 2 times lower cost.

However, the simple action of de-anonymizing your visitors through registration or subscription can solve many of these challenges as it allows you to collect first-party data, track your users as they interact with your content and increase ad revenue through targeting.
As this data is collected by you, it's considered hugely valuable:
It's highly relevant to your business
It's accurate and of a high quality as you know how its been collected
First-party data is free of charge, with no need for partnerships or purchases
It's compliant with data privacy laws (such as GDPR) and is the most transparent data-type because you own and collected it yourself
It's therefore a huge benefit of registration and subscription models, especially given the current digital environment.
---
10) You don't need a huge tech team or specialized knowledge


Of course, a paywall requires tech integration, but this can be done in a matter of days before your marketing team has complete autonomy to configure, launch, manage, test, analyze and optimize your subscription strategy! No tech knowledge required.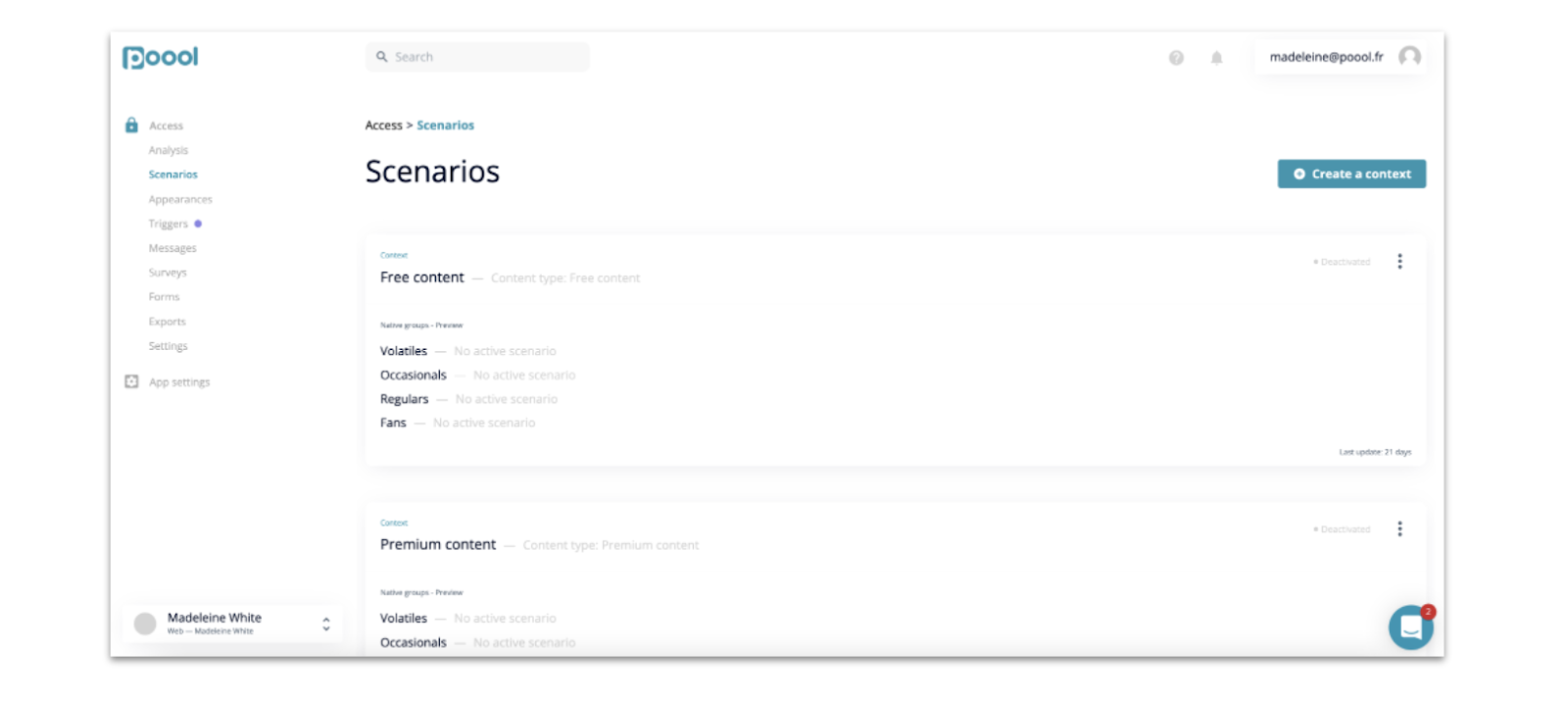 With Poool's Dashboard, you can use native audience segments, or create your own, to build user journeys that are adapted to their profile or context.

For instance, below, we've created separate journeys based on a user's level of engagement. Volatiles and Occasionals, who are less engaged, will be asked to create a free account through a registration wall prior to the paywall. Regulars and Fans however will be directly presented with a paywall to convert them into a subscriber.


This segmentation based on level of engagement significantly reduces the risk of integrating a paywall into your content, finding the perfect balance between frustration and engagement whilst still monetizing from your less engaged users (through registration).
---
You may also be interested in: