Originally sent August 4th 2022. Sign up to recieve our Ex-Newsletter in your inbox next month here.
Recovered from the heatwave? Although Europe was certainly happy to see some sun, I think we're in agreement that last week was a bit too much!

This month's ex-newsletter is all about optimizing your strategy during the summer calm…

The checklist to limit the impact of a paywall on SEO
Summer is for A/B testing… example of ELLE's recent A/B test
What you can take away from the NYT annual report
My go-to media sites for publishing news and insights
---
How to limit the impact of a paywall on SEO - the checklist
SEO is a complex topic, and it unfortunately doesn't get any simpler when we add a paywall into the mix. Blocking methods, Google recommendations, paywall types… It's a lot to take in.

But let's get to the heart of the matter - how do you reduce the risk of a paywall on SEO?

Check your blocking method

Your choice of blocking method (user- or server-side) will have an impact on your SEO... but there's other things that also need to be taken into account:
Look at which type of paywall you use

Metered models, which grant users access to a quota of articles for free before being blocked, are the easiest to deal with in terms of SEO as Google will be able to crawl all content.

For Freemium or Hard models, however, the majority of text on paywalled content will be hidden from search engines and so won't be optimized for SEO. In this case, Google recommends a lead-in approach which gives users access to the first few lines of an article, whilst the rest is blocked by the wall. This gives Google some 'key' parts of the text to crawl.


The practice known as ''cloaking'' consists of showing users a URL that isn't the same as the search engine URL. This breaches Google's webmaster rules as it doesn't give users the search result they were expecting.

To avoid this (which could occur with premium content) Google recommends using structured data, available on page 19 of our Walls and SEO white paper.


Consider a different strategy for each article

I.e. Adapt your blocking method based on content-type.
There's a lot to consider when choosing your paywall blocking method (user- or server-side), including impact on ad revenue, ease of bypassing, tech requirements…and SEO. So, instead of trying to pick between the two and apply this method to all articles, you could maximize the value of both by adapting the blocking method and paywall to the content-type.

It's a careful balance between SEO and converting users into subscribers, that needs to be found for each individual content

For the full story of Paywalls and SEO, including the advantages of each blocking method and SEO for different Google referencing (including News and Discover), check out our white paper.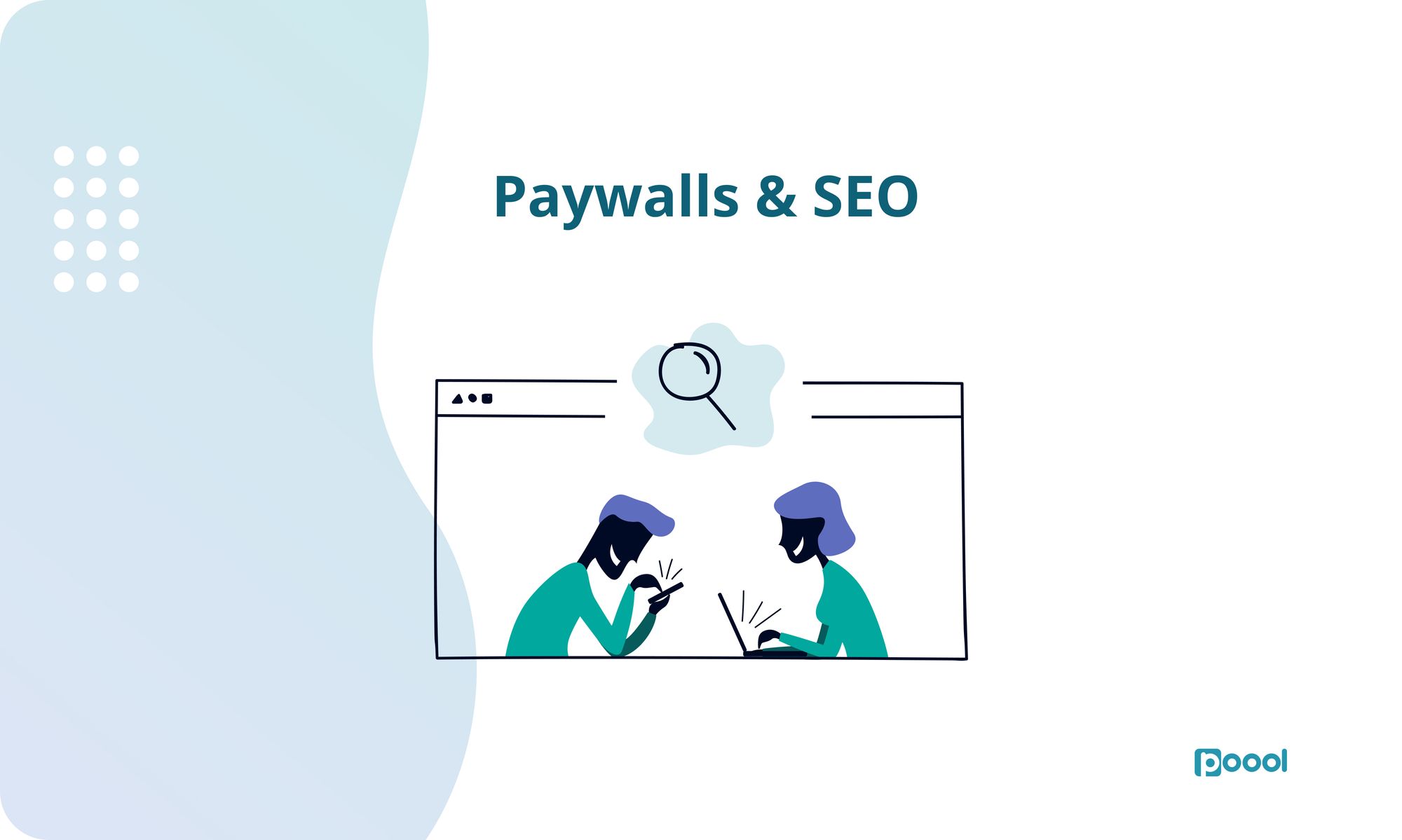 ---
Summer is for… A/B testing
The hotter weather may not mean spikes in audiences, but it does give you a bit of calm to test out your hypothesis and better understand your readers.

ELLE understood the summer assignment perfectly, not only adapting their wall design to the season but also running an A/B test on the effectiveness of a "Special Offer" red banner.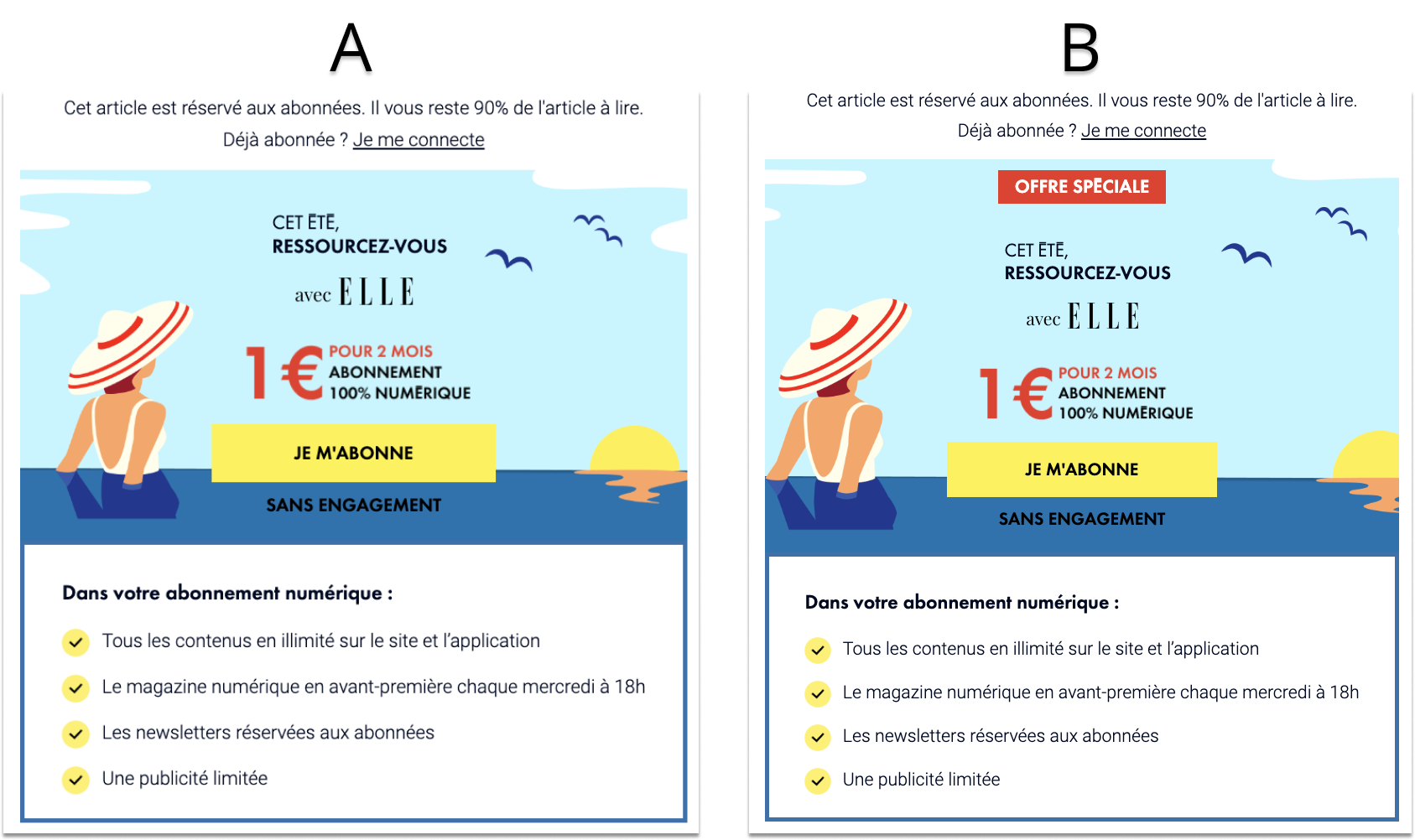 Spoiler: Version B, with the banner, led to higher CTRs, proving the team's hypothesis.

Takeaway:
Even small changes can make a huge difference
It's always a good idea to test, even if it might seem obvious which version will outperform the other
Summer is certainly for sun, beach and recovery, but let's throw A/B testing in there too ;)

---
The NYT annual report is out - what can you take away to apply to your strategy?
Not everyone is as big as The New York Times (that's for certain), so whilst much of the report is very brand-specific, there are some lessons to be learnt to apply to your own strategy…

Diversify your products - Add your own version of Wordle or collection of newsletters to your subscription offers, not only benefiting from the engagement that these bring but also providing users with additional value that increases conversion and drives retention.

Develop numerous levers for value creation - basically, this means establishing multiple, synergistic revenue streams that seek to increase customer lifetime monetization.

Anonymous users - ad revenue through eyes on content (NYT specifically mentions their audio content playing a key role over the past year)
Registered users - product driven engagement and first-party data collection to support both ad and subscription revenue
Single product subscribers - significant churn reduction efforts put in place to maximize CLTV
Bundle and multi-product subscribers - (full access to two or more digital products) with bundles, publishers can increase conversion and retention rates by providing a wider variety of value under a single umbrella

Registration has been a great asset to the publisher's subscription acquisition efforts, increasing conversion rates by more than 40%.

Registration models are low cost and simple-to-launch but bring a wide variety of benefits to publishers, particularly with the increasing need to collect first-party data.
Interested in getting started with a registration strategy? Book a meeting for a free consultation on how this model will benefit your business!
---
My go-to media sites for publishing news and insights

What's New in Publishing, in particular their summaries of larger content pieces, such as their recent overview of Piano's subscription benchmark report

The Fix, including a piece we did for them on improving your conversion funnel and increasing ARPU

Digiday, but mainly for searching a specific topic (otherwise there's a lot to sift through) or listening to one of their podcast episodes

---
Final note: Congratulations to the team at gamekult for their beautifully designed paywall…

The text takes the angle of subscribers 'supporting the work of journalists', with a bold CTA button, attractive offer ('Subscribe for 1euro') and branded bullet points clearly demonstrating the value in subscription vs free access.

Have a brilliant August, take some well-earned rest and I'll see you next month,

Best, Madeleine