Connect is the second in our Suite of four products, offering publishers the tools to build a community of registered members.

Launched in summer 2022, Connect is the essential engagement step in a user's conversion journey where they join your community of registered members.
Prefer to read in the language of Molière? 🇫🇷 C'est par ici
---
What is Connect?
De-anonymization, first-party data collection and increasing engagement through membership is becoming increasingly important amongst publishers. Luckily for you, Poool Connect will make this even easier to achieve.

Whilst Access allows you to de-anonymize your audience with a registration wall, Connect gives you the tools to manage these members on a day-to-day basis.


🤩 Did you know that registration can increase user-to-subscriber conversion rates by 2-10 times! Just look at one of our client's conversion rates of anonymous users vs registered members…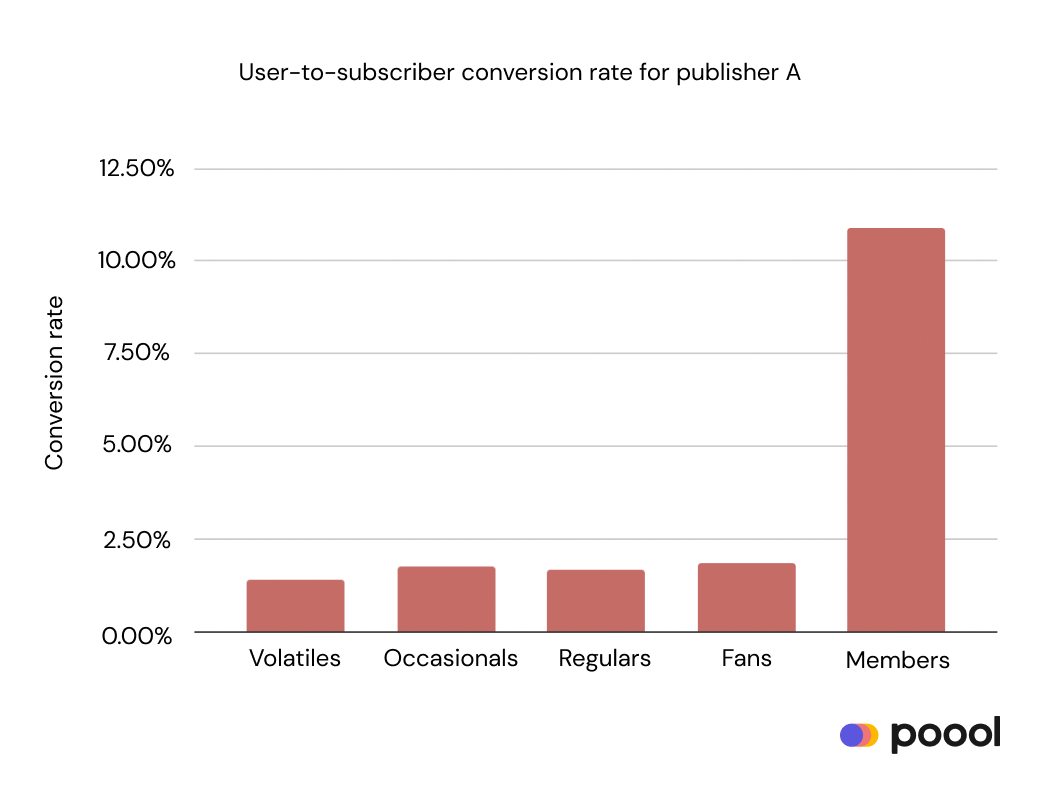 ---
What are the key benefits of Connect?
✅  Manage account creation, users and single sign-on

After your registration wall has done its job (i.e. converted anonymous users into members), the user will appear in the Dashboard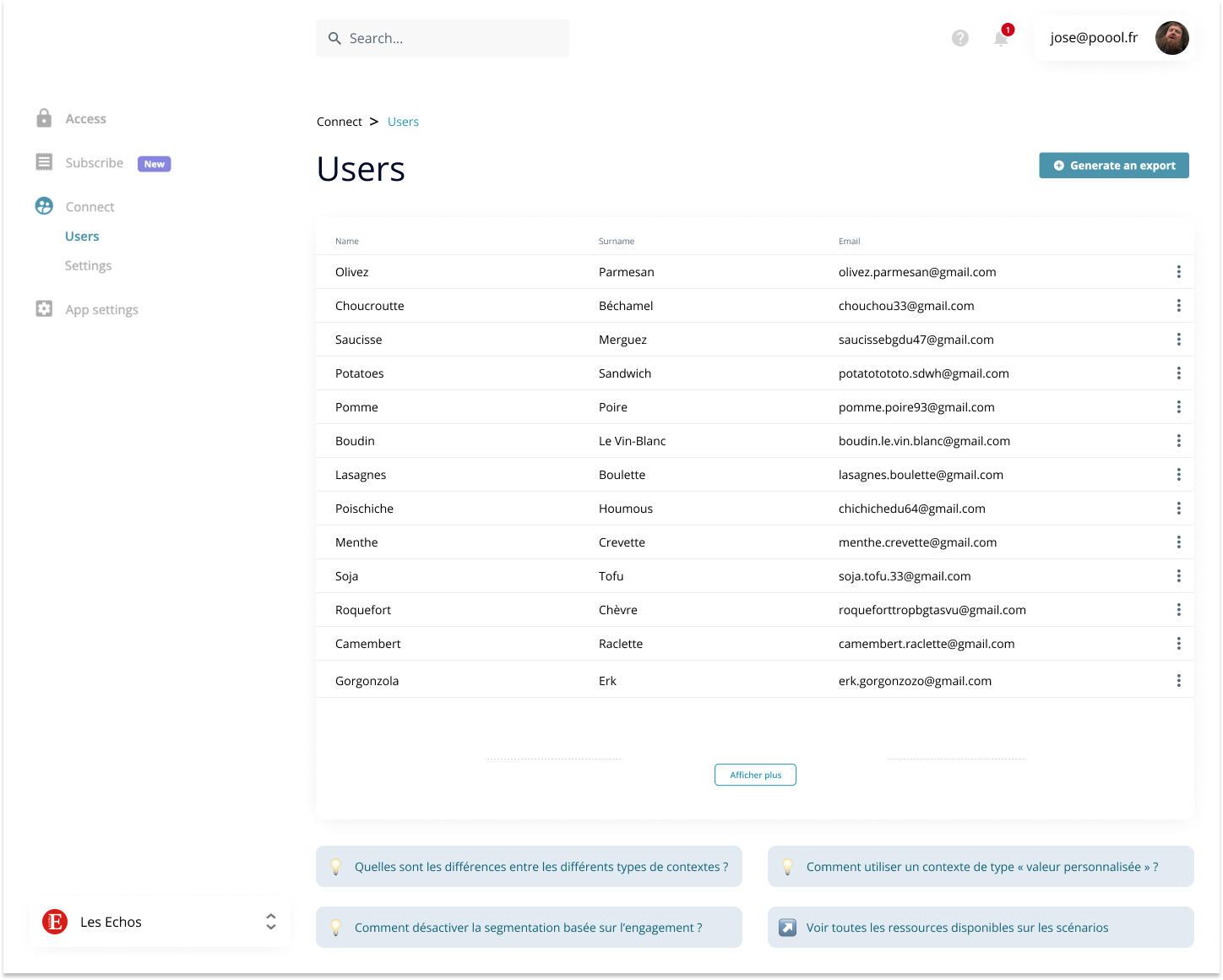 You'll also be able to set up single sign-on - an authentication system that will allow your members to login with a single ID to any of your sites.
✅  Automated emails for managing user's account

A member has forgotten their password? Don't fret, emails are sent automatically via the Dashboard to allow a user to reset their password.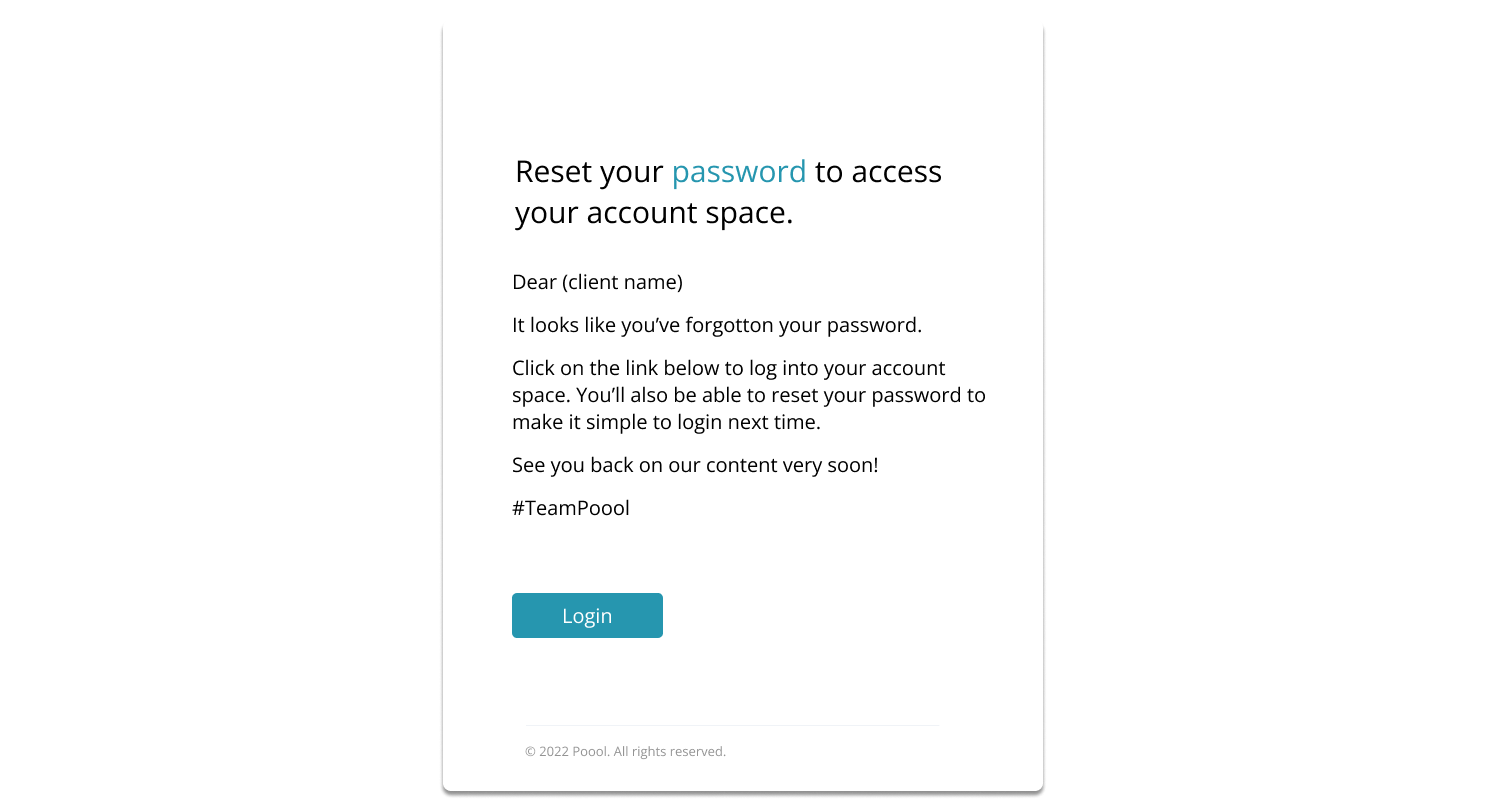 You can also do this manually by clicking on the user in the Dashboard "Users" section.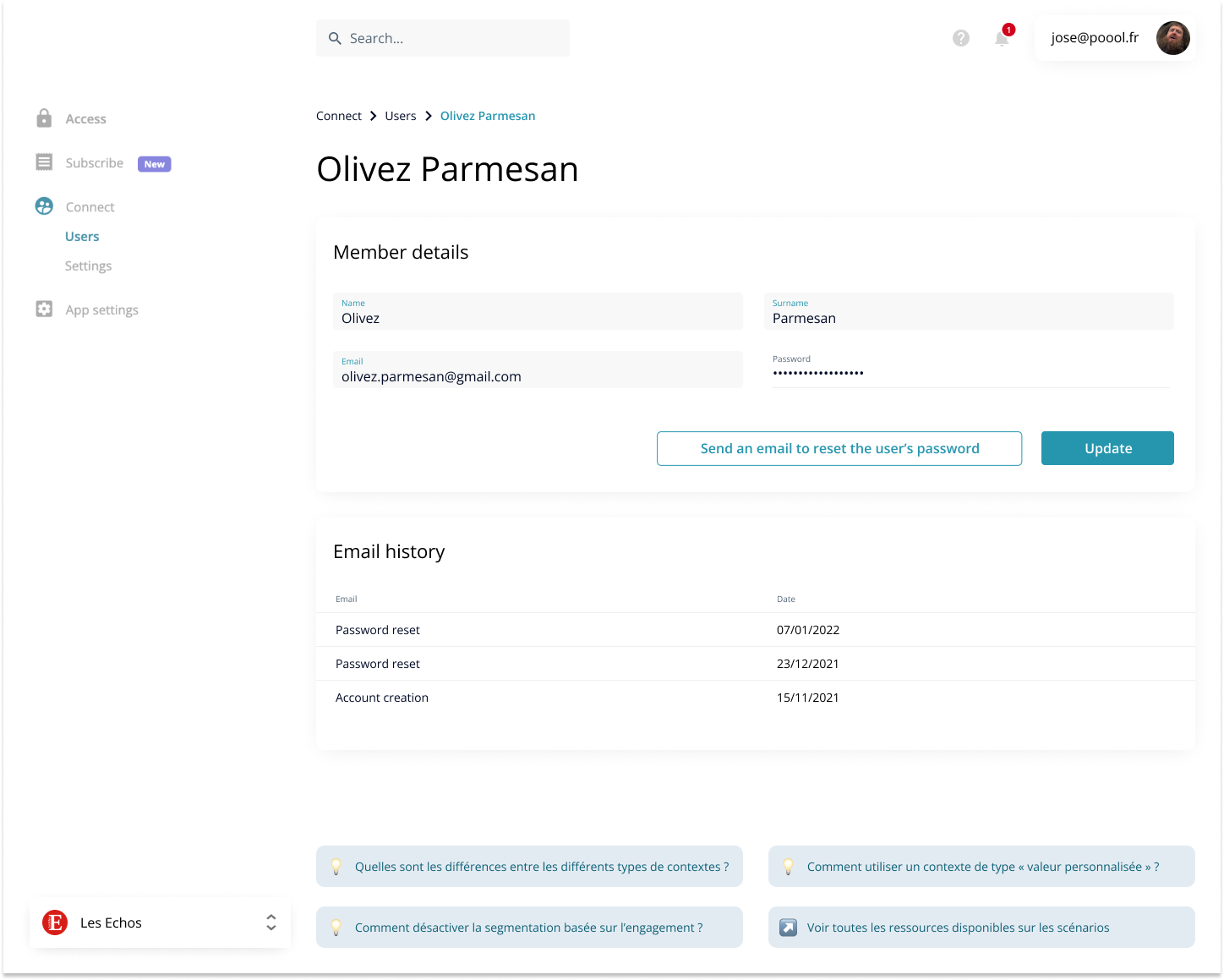 This page also provides all the client details as well as a history of any account-related emails sent to this member.


✅  Build adapted conversion journeys to convert members into subscribers

You can just employ a membership strategy alone.

However, for those of you looking to offer a premium membership, where users have to pay for access to content, you can link Connect to our other products, Access and Subscribe.

How exactly?

Within Access, you can create an audience segment of Registered Members and build an adapted conversion journey to encourage subscription.

You can then choose to create a special premium offer in Subscribe for these users, one that has personalized pricing, wording and benefits to entice your members.
---
Why should you choose Poool over another solution?...in a nutshell

All-in-one: build end-to-end experiences in one place thanks to The Membership and Subscription Suite
Speed: 2 day tech integration, launch within 30 days, positive ROI in under 90 days
Autonomy from tech: marketer have complete control to make decisions and put them into action
Simplicity: save time and effort that can be put instead into your content
Incomparable support: a team of efficient, knowledgeable and caring individuals, ready to help to at every step
Expertise: Poool are a team of industry experts who have put everything they know into the product, ready to respond to your 'how' of launching & developing a reader revenue strategy
Value for money: pricing adapted to your needs, no hidden fees nor integration costs
Flexible: entirely adaptable to match your strategy and goals
Interested in hearing how Poool can help you save time, money and achieve your business goals? Book a free demo or write an email at hello@poool.tech.
---
You might also be interested in: