Access is the first in our Suite of 4 products, providing publishers with an Audience Conversion Platform to convert their anonymous users into leads, members and subscribers.
On the market since the very beginning of Poool in 2016, Access is our first born!
Prefer to read in the language of Molière? 🇫🇷 C'est par ici
---
What is Access?

Access is a dynamic Audience Conversion Platform to help digital publishers to convert their anonymous users into consented leads, members and subscribers.

To achieve this, Access provides you with the tools to integrate conversion walls into your content. Of course, this includes the well-known paywall (used to offer users access to content in exchange for paying to subscribe) but also 10+ other conversion walls, including registration walls, data walls or even walls for subscribers to ask them to update their card details (great for churn reduction).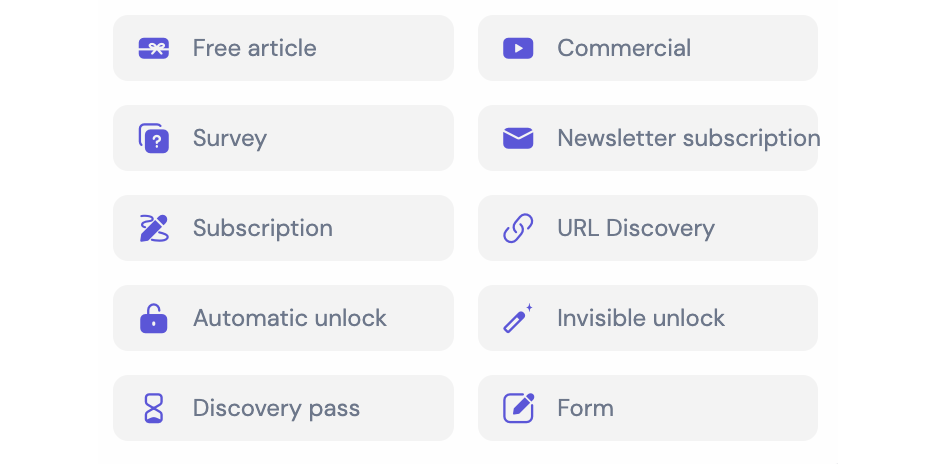 Each of these 'widgets' is a wall-type that you can move into the user's conversion journey.

---
What are the key benefits of Access?
✅ Audience segmentation: based on context (such as content-type) or profile (such as level of engagement or location).
For each segment, you can build an adapted conversion journey, finding the wall combinations, wording and design that will most effectively convert these users into leads, members and subscribers.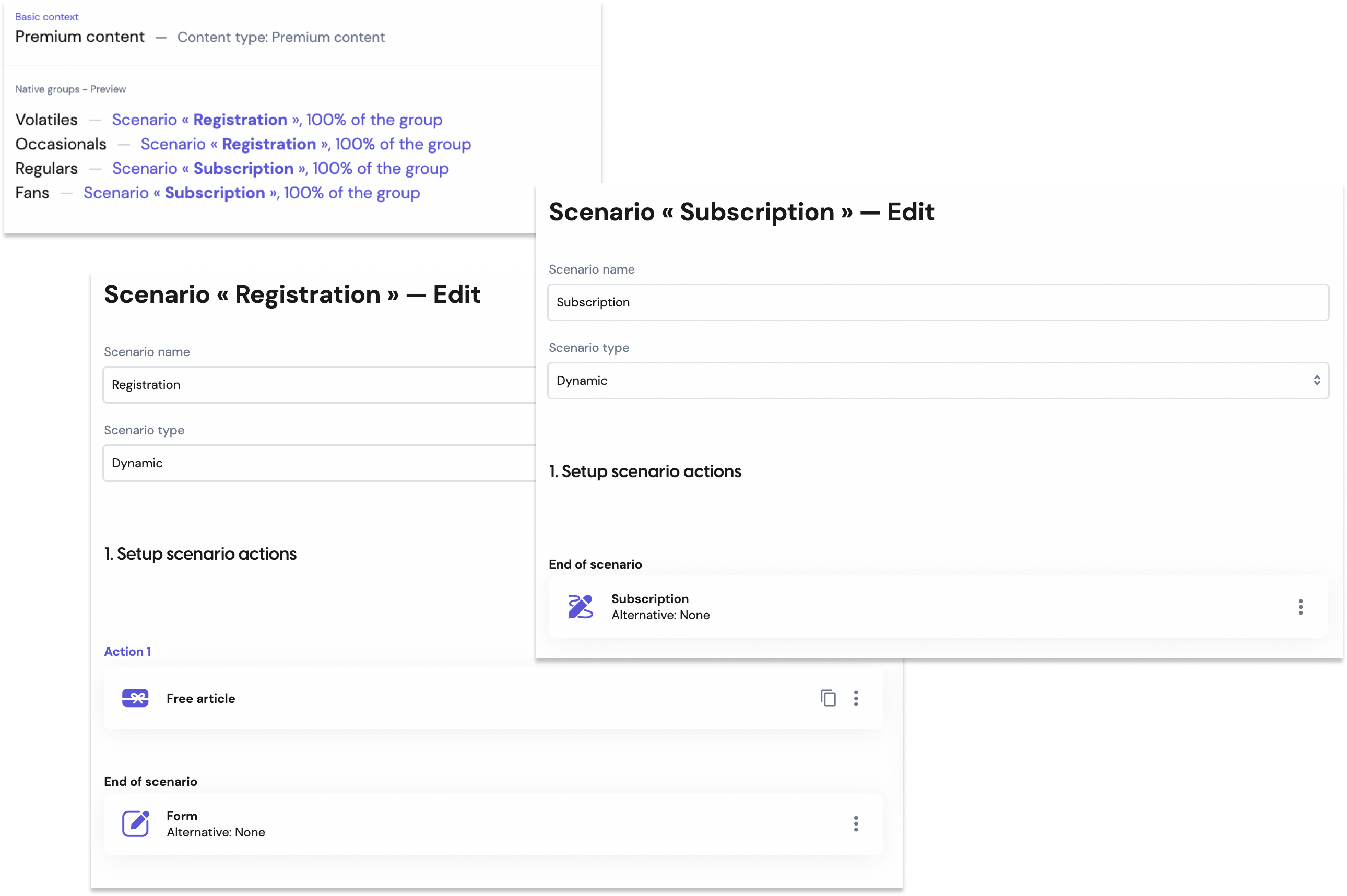 Here we've split content into free and premium, with users who access premium content being segmented again based on level of engagement (Volatile being the least engaged, then occasionals, regulars and fans).
For Volatiles and Occasionals, we're choosing to employ a registration wall (the 'Form' widget) prior to the paywall with the goal of increasing engagement. Regulars and Fans however will be presented with the paywall straight away as these users are more likely to convert.


🤩 Good-to-know: Poool's engagement segmentation is based on an RFV (recency, frequency and volume) score, calculated automatically within the Dashboard. Recent research on some of our clients found the following benchmarks for each user cohort: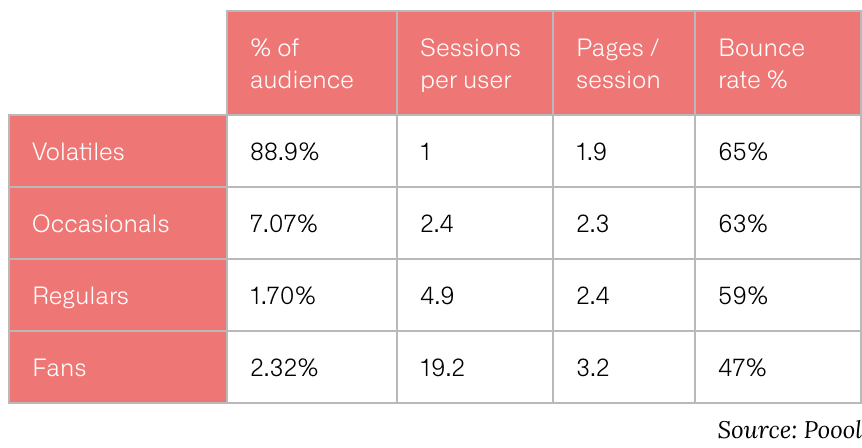 ✅ The no-code design editor: build your walls in complete autonomy from tech.
Add components, including text, images and buttons, to build your walls brick by brick!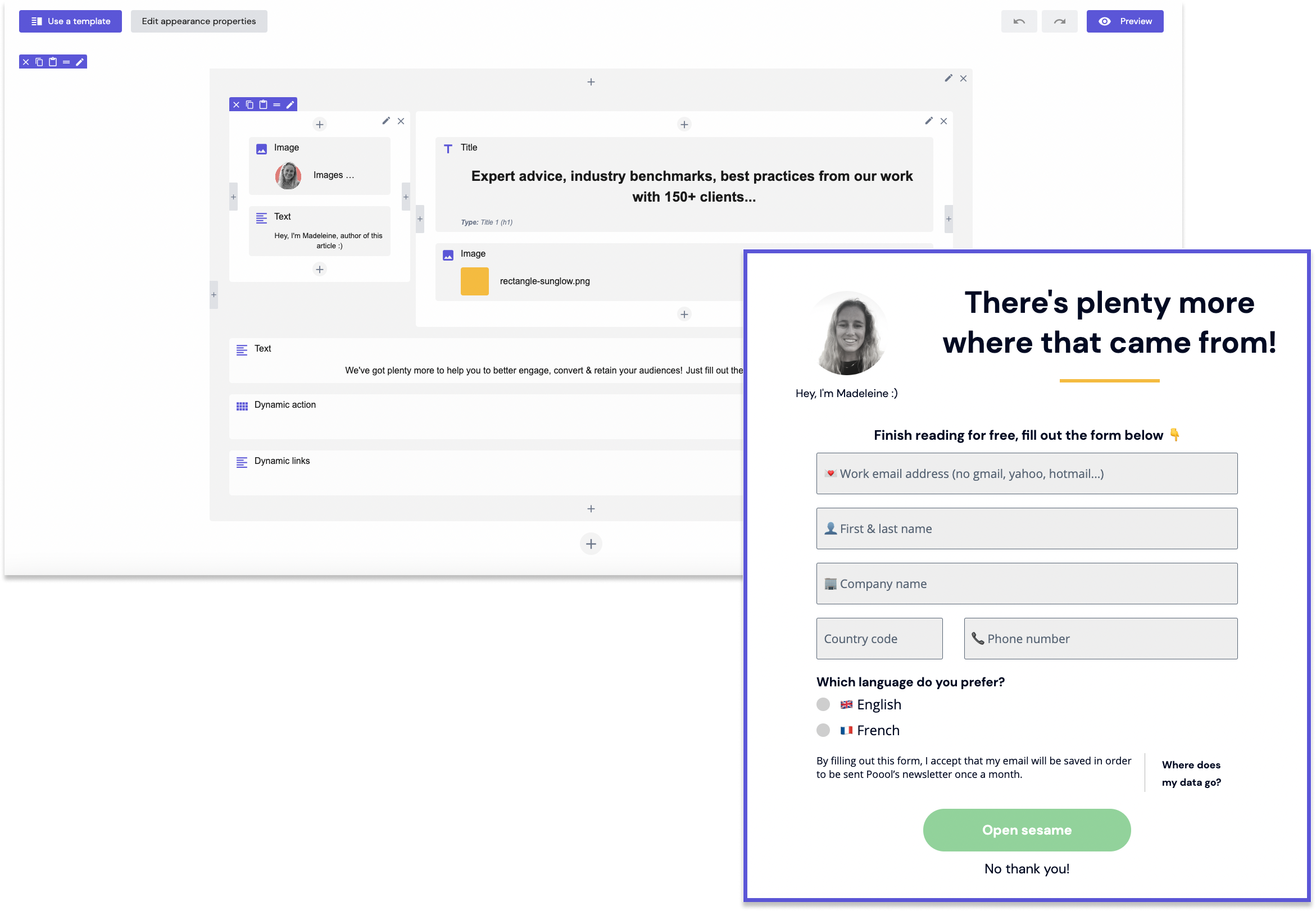 Every component is entirely customizable to match your branding and wall-needs, configuring sizing, colors, borders and even adding some CSS if needed.
Here's a few of our favorite client designs - we call it the Wall of Fame!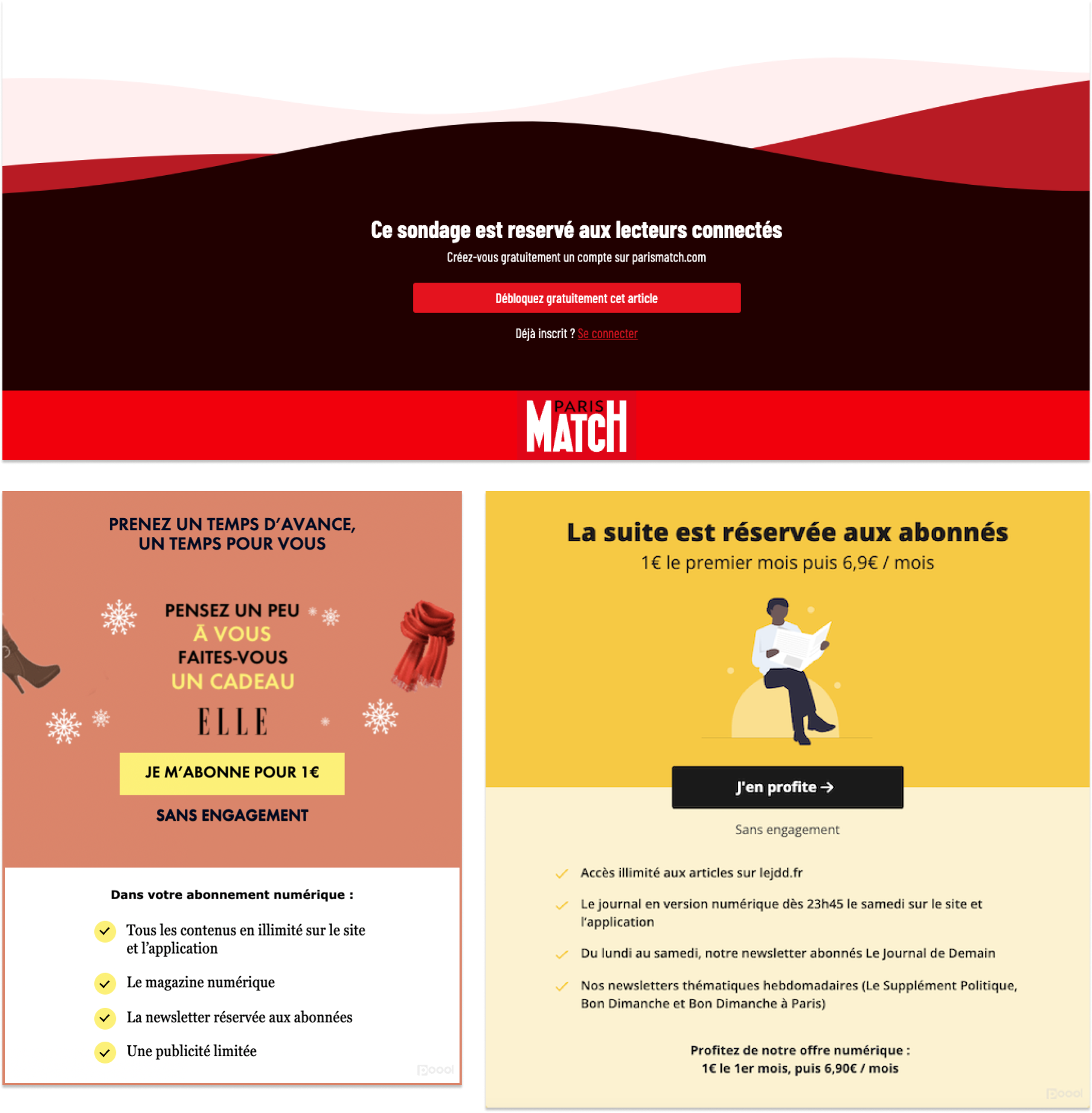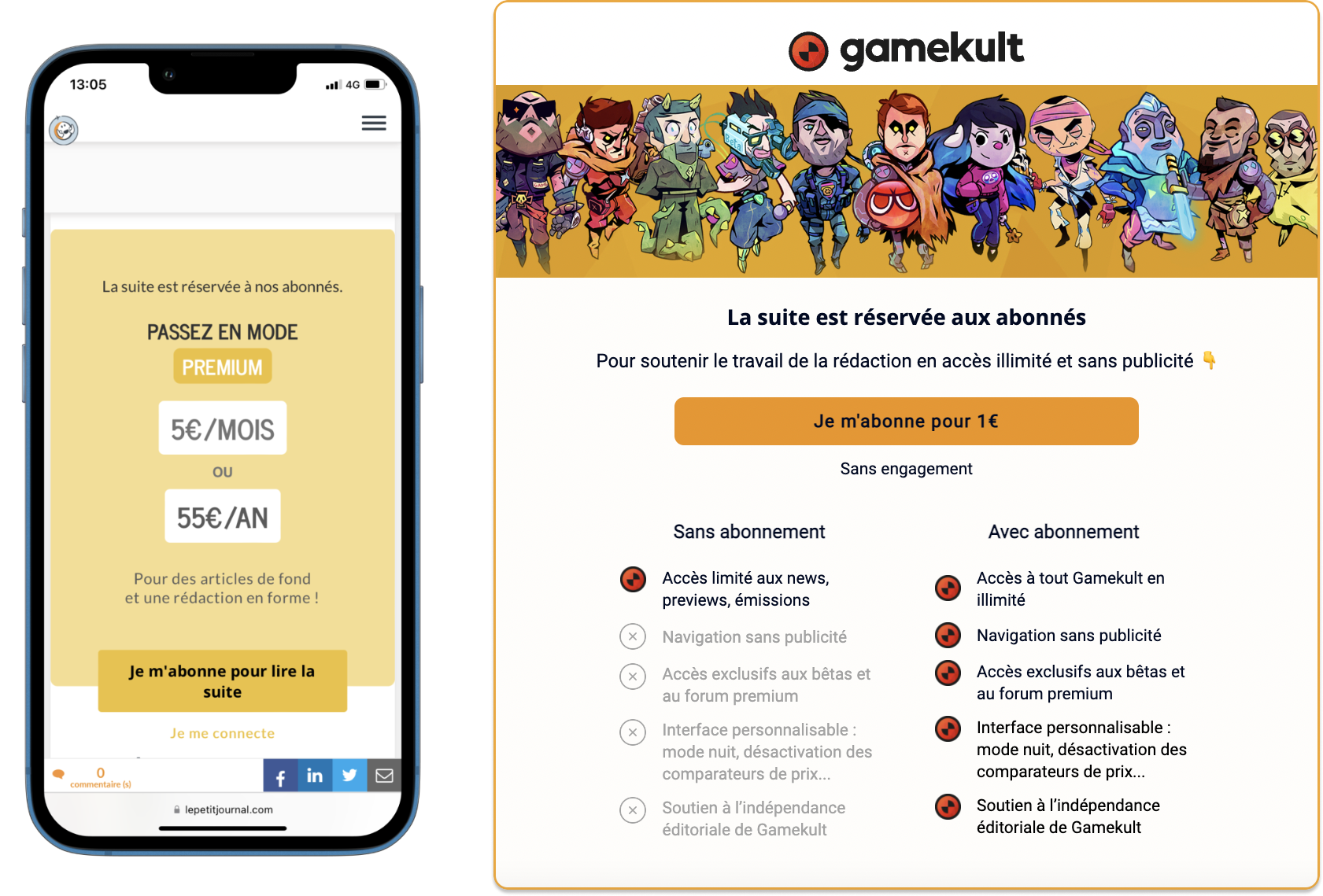 🤩 Did you know, even Poool's marketing team use Access for converting blog readers into engaged leads! Since launching the walls on our content, we've managed to:
Significantly improved lead gen
Data collection to inform decision-making & personalize marketing campaigns
Increase engagement
Continuously growing newsletter base
And all this with complete marketing autonomy from tech teams (the dream 😍)
Discover more paywall examples in our benchmark article: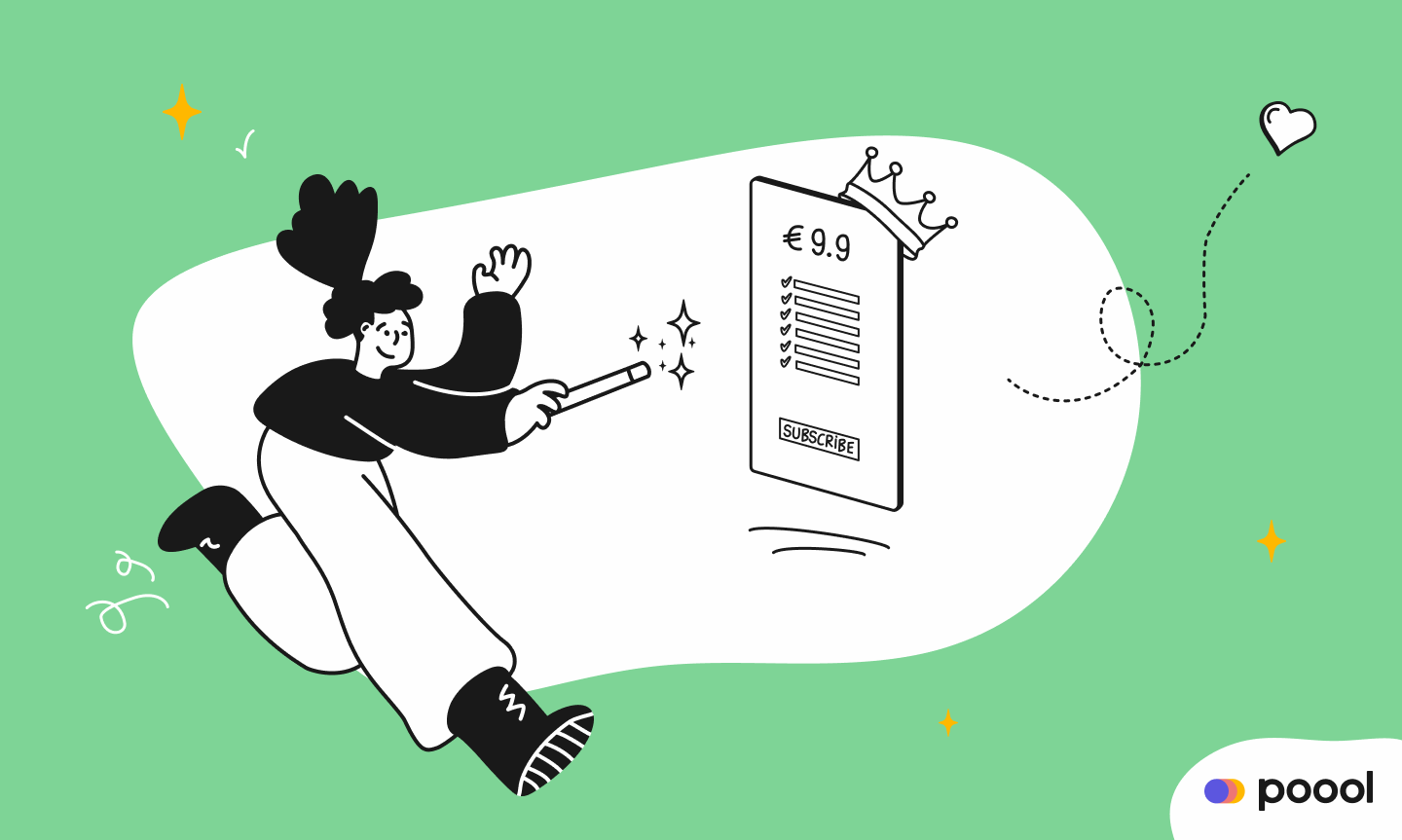 ✅ A/B test in minutes, analyzing results in the Dashboard
Minutes is quite literally all it takes, you simply activate two scenarios within the same audience group and slide the dot to decide the audience distribution.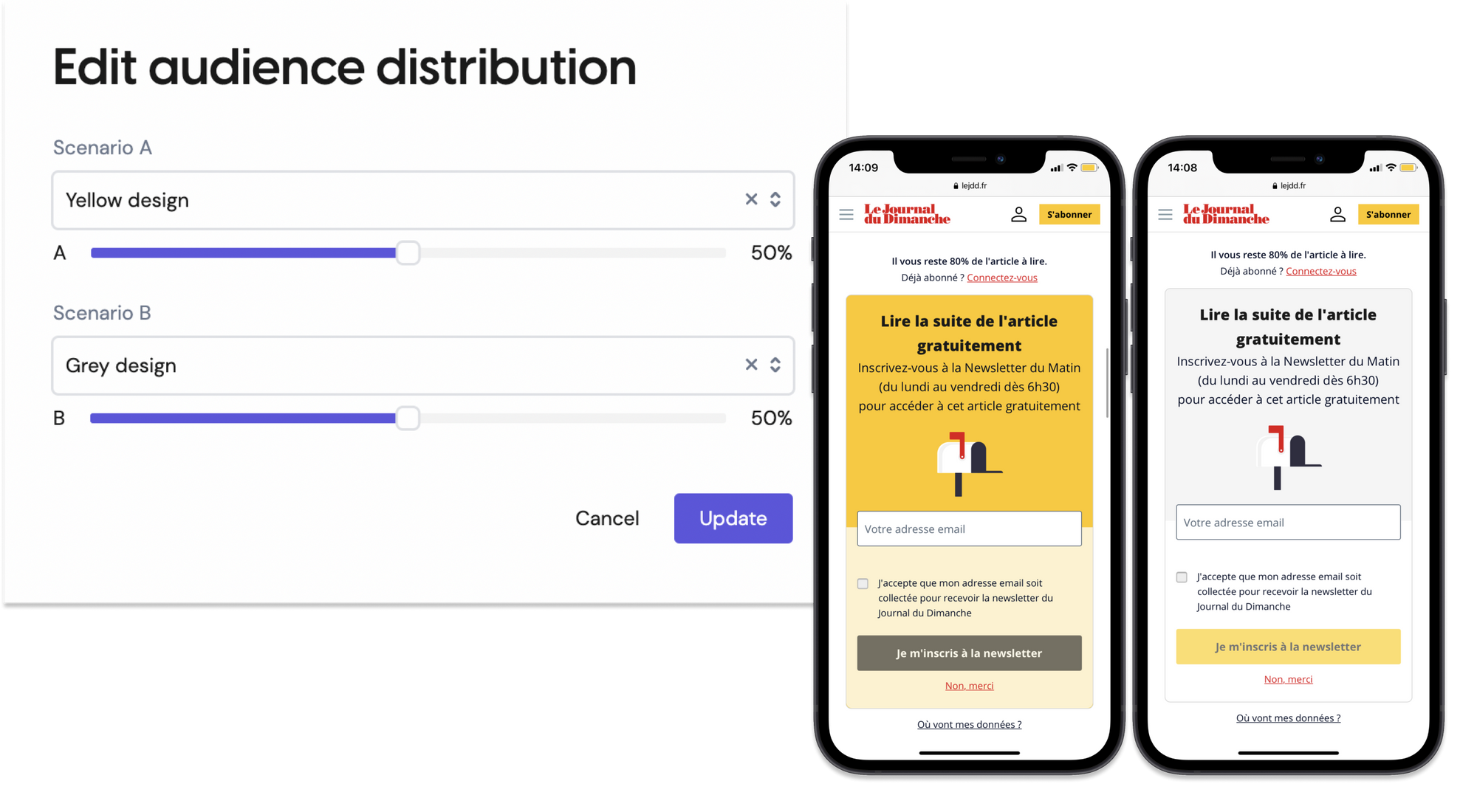 Here JDD tested two different colors on their wall made for users on mobile devices, setting the audience distribution to 50:50.
Find behind-the-scenes examples of our clients' A/B tests in our benchmarking article.
✅  Recently optimized statistics section to share insightful data about wall performance.
Of course, it's essential to not only be able to launch and optimize your conversion strategies, but also understand how well it's performing.
Which is why our team worked hard on improving the statistics section of the Dashboard, including the addition analysis of metrics such as visibility rate (how much traffic on a blocked content sees the wall), success rate (the percentage of these users who complete the desired action within the wall) and a variety of click-through rate metrics.

Each 'i' provides more information on this metric and how it's measured.

---
Why should you choose Poool over another solution?...in a nutshell

All-in-one: build end-to-end experiences in one place thanks to The Membership and Subscription Suite
Speed: 2 day tech integration, launch within 30 days, positive ROI in under 90 days
Autonomy from tech: marketer have complete control to make decisions and put them into action
Simplicity: save time and effort that can be put instead into your content
Incomparable support: a team of efficient, knowledgeable and caring individuals, ready to help to at every step
Expertise: Poool are a team of industry experts who have put everything they know into the product, ready to respond to your 'how' of launching & developing a reader revenue strategy
Value for money: pricing adapted to your needs, no hidden fees nor integration costs
Flexible: entirely adaptable to match your strategy and goals
Interested in hearing how Poool can help you save time, money and achieve your business goals? Book a free demo or write an email at hello@poool.tech.
---
You might also be interested in: