Originally sent November, 9th 2022. Sign up to receive our newsletter in your inbox next month here.
On the menu for our November newsletter:
How can you reduce the risks of launching a subscription strategy?
Most popular content so far from The Audiencers
A retention strategy to steal from Gannett's USA Today Network
Developing a culture of experimentation at EBRA Media
Bring back summer: a photo of the team from our sunny week-away
---
How can you reduce the risks of launching a subscription strategy?

We're all aware of the long-term value of a digital subscription strategy, but it doesn't come without risks…
To your traffic
To SEO performance
To advertising revenue
Or even to your reader's view of you as a publisher

But there are ways to mitigate these risks and, with patience and understanding of your audience, you'll be able to develop a successful, sustainable premium model.

1) Start with an optional paywall

A simple "No thank you" button on your paywall will reduce paywall frustration and allow less engaged readers to pass through to the content without having to pay. This also increases the visibility of your premium offer, educating your readers on the concept of paying for content.

We use this on our data wall to allow for content discovery, whilst white papers and longer content is blocked by a hard wall.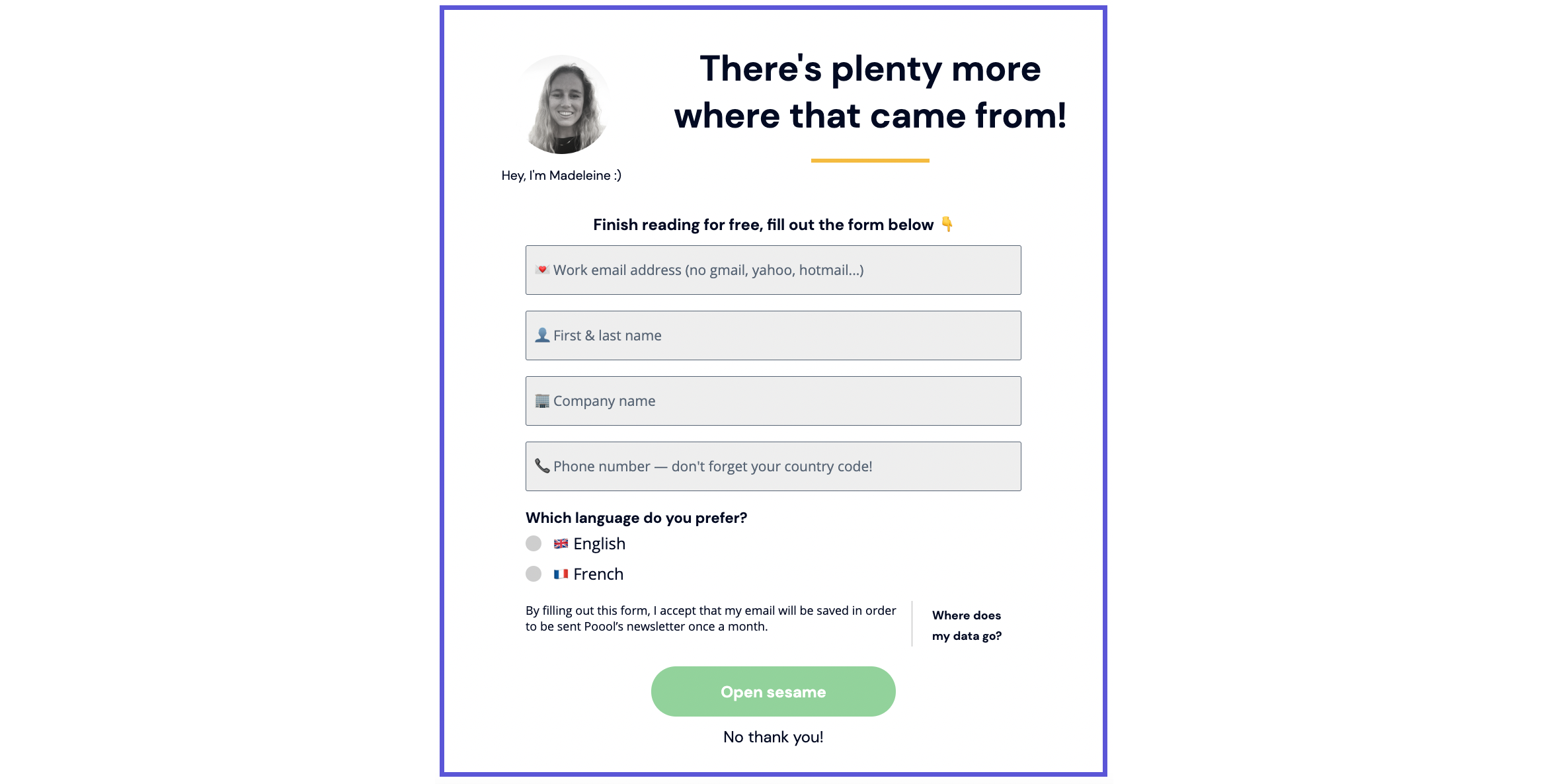 2.Run a smoke test

The concept of a smoke test was originally coined when smoke was blown into new pipes or containers to check for leaks. In this situation, however, it refers to testing out the interest in a subscription strategy prior to launching.

Bio à la Une did this in the form of a data wall, informing readers that they'd soon be launching a premium offer and asking them to register their interest by signing up to the newsletter.

Discover Bio à la Une's full journey to launching their subscription strategy here.
3. Launch on only a small percentage of your audience

Test out your reader's propensity to subscribe by only launching on a small portion of your audience. This could be a percentage of your overall audience, or of just those with the highest level of engagement (Fans) who are the most likely to subscribe.

4. Start with a soft conversion strategy
A newsletter wall, data wall or registration wall help to increase engagement and get your readers accustomed to giving value in exchange for access to content.

Added bonus: you'll collect custom reader IDs and first-party data to inform your decision-making and build a premium product that is more adapted to your audience!

5. Check the impact of SEO on your strategy
Whilst many think there are huge risks to audience acquisition through search when you block content with a paywall, there are plenty of techniques to avoid this happening.

We've talked about this topic quite a bit at Poool - just take a look at:
6. Test, test and test again

Don't just assume that your strategy will work (or not work for that matter). Instead, form a hypothesis, test, learn and iterate (and this is something you should do continuously to optimize your premium model).

Find our A/B testing benchmarks here: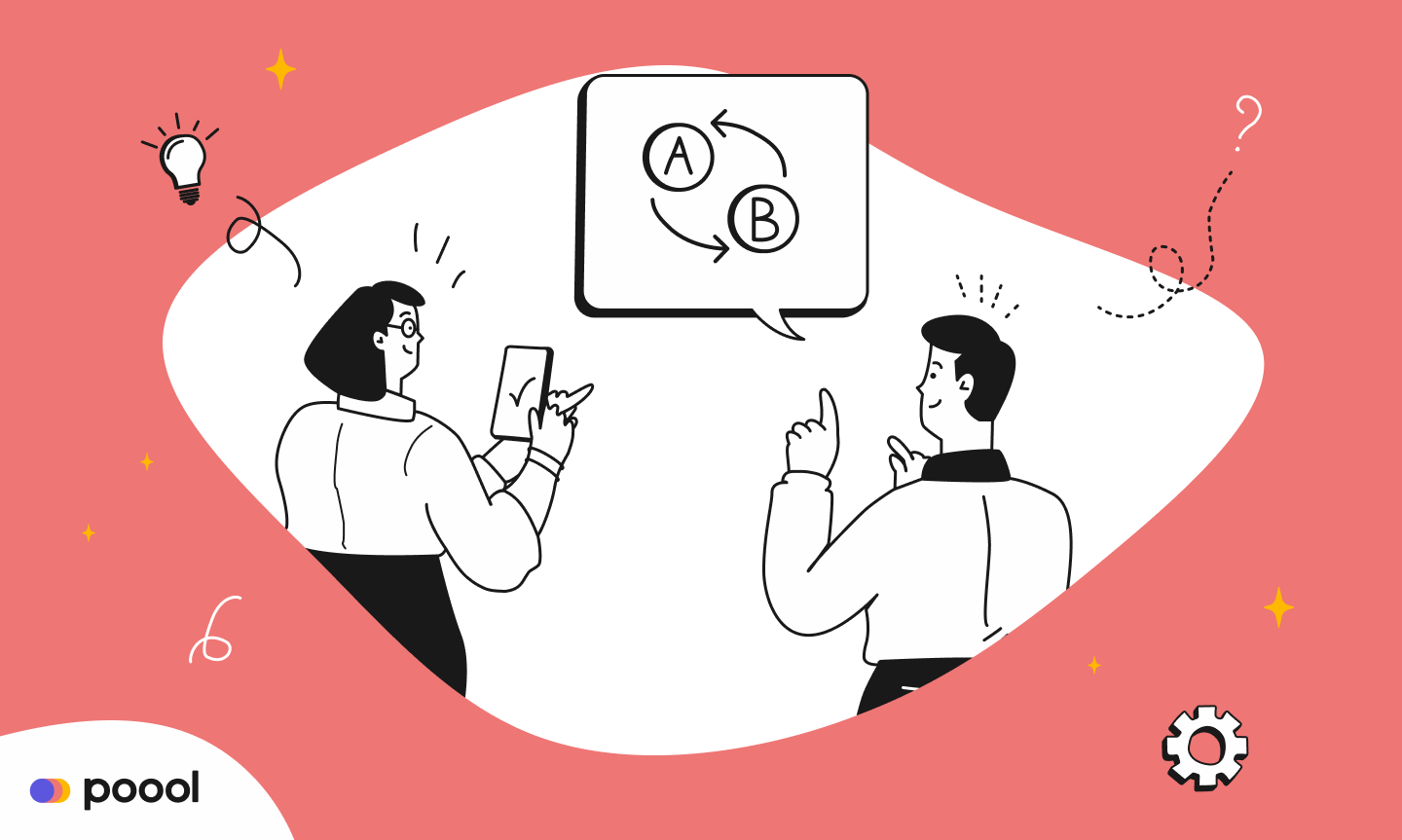 ---
Most popular content from The Audiencers:
---
Strategy to steal:
USA Today Network showing appreciation for their subscribers, not just with words but with special content and giveaways.

Of course, you should find your own way to show appreciation to members and subscribers, but why is this a good strategy to steal?
In a word - retention.
Retention is more valuable and less costly than acquisition
Continuously providing additional value, surprising and delighting your subscribers is what will encourage them to stay
Appreciating subscribers should be a lot more than just words - exclusive content, discounts, events, competitions, giveaways…

Find more retention strategies here: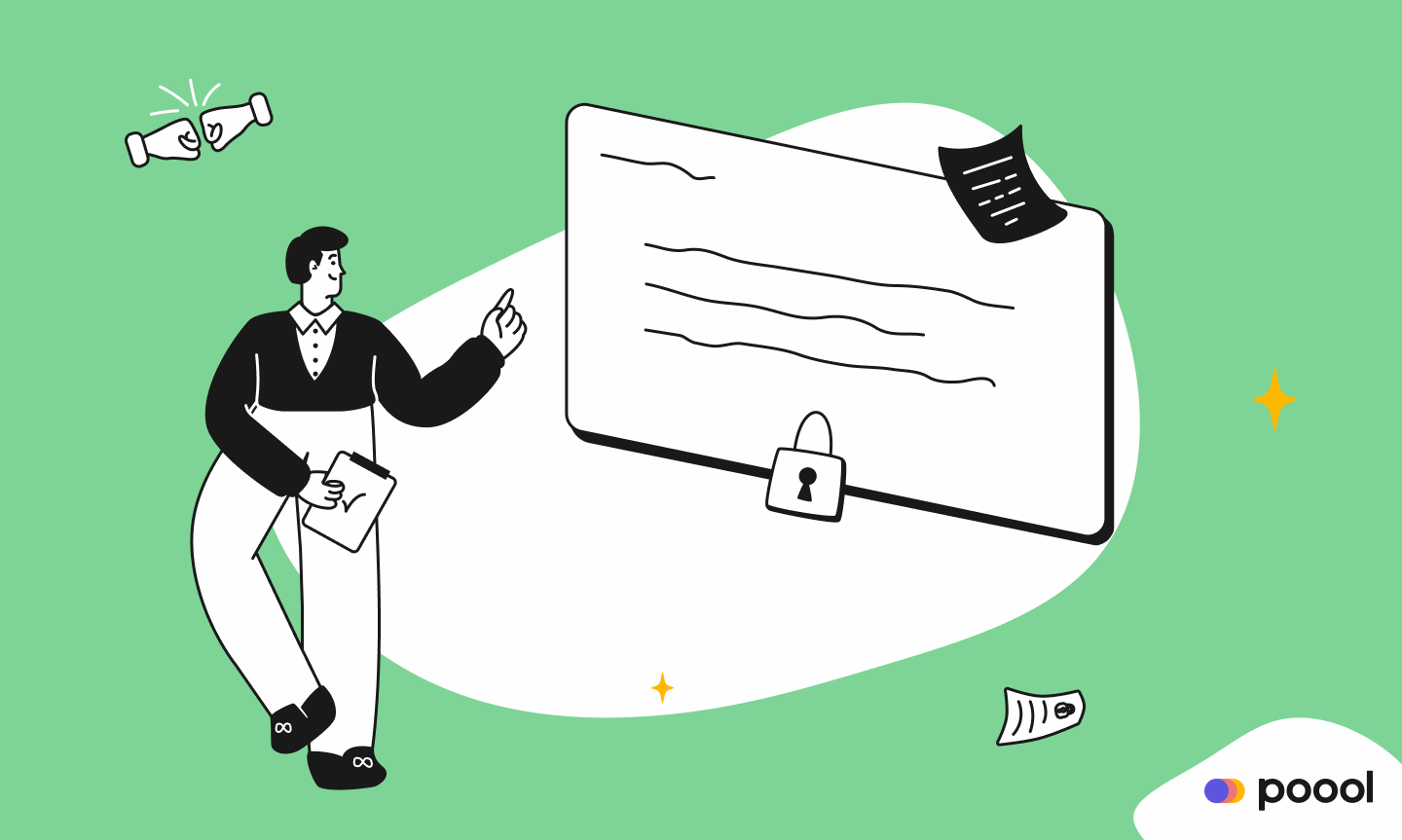 ---
Developing a culture of experimentation at EBRA Media
Goal: Increase the number of digital subscribers across EBRA's 9 brands
Solution: Continuously test to validate hypotheses, analyze results and apply these learnings to their reader revenue strategies, discovering exactly what factors are needed to successfully convert users into subscribers.
Examples of experimentation at EBRA:
Soft conversion steps
Hybrid paywall
Temporary wall designs
A/B testing
Subscription offers in the paywall
For instance, this Christmas/New Year paywall test led to an increase in click-through rates across all audience segments :
+ 58 % globally
+ 75 % volatiles
+ 146 % occasionals
+ 149 % regulars
+ 65 % fans
Discover more about how the EBRA team worked with Anthony, expert consultant at Poool, to continuously experiment and optimize their premium strategy in the full success story here:
---
Bring back summer: a photo of the team from our sunny week away
It may have been October, but Poool were lucky to have a sunny week away in the Dordogne, France, to bathe in the pool, sip wine on the terrace and... paddle furiously for 2 hours down a river in a canoe to beat our colleagues.
All in all, a brilliant week.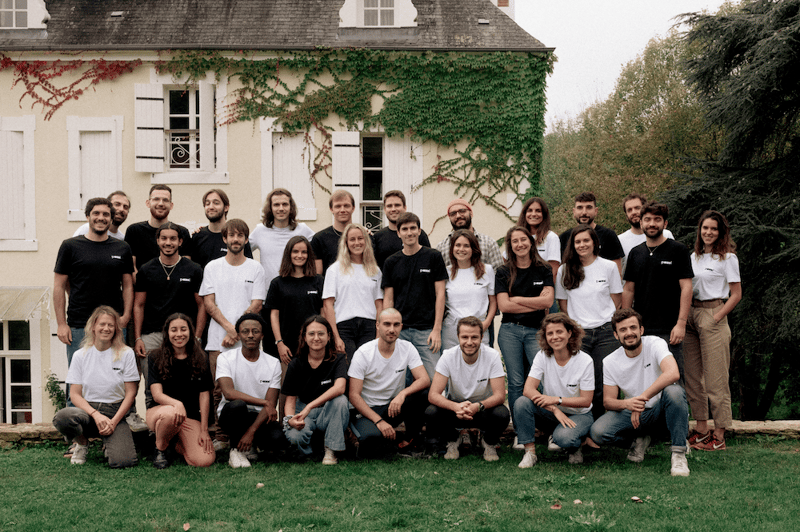 Have a great November!
All the best,
Madeleine